Matt Berninger : Serpentine Prison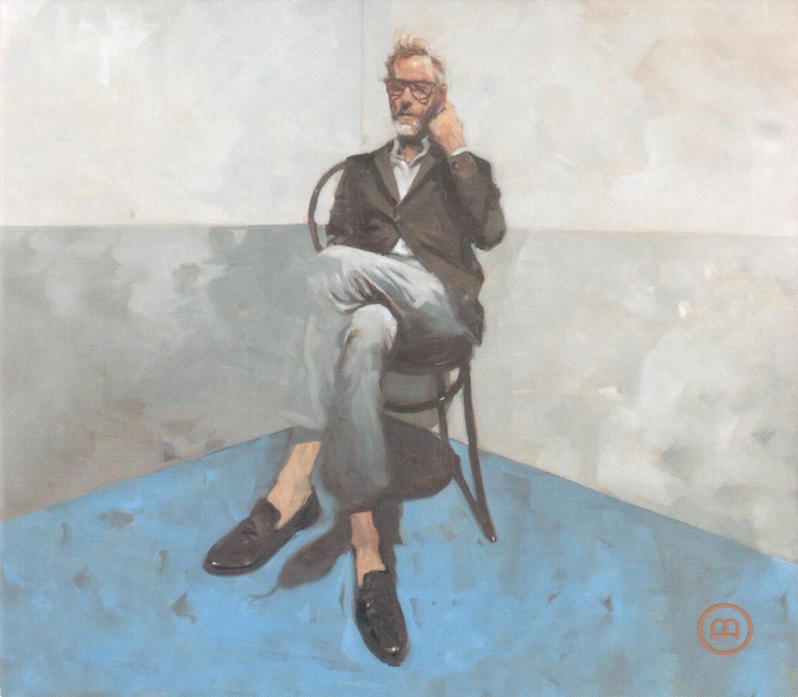 Matt Berninger's debut solo record Serpentine Prison might come as a surprise if considered as a continuation of his work with The National. The band's most recent record, last year's I Am Easy to Find, saw them expanding not only their sonic palette (compared to earlier records like 2005's Alligator, in which the sound is huge, produced, and enveloping) but also the band itself with the addition of different voices—Gail Ann Dorsey, Kate Stables, Sharon Van Etten, Lisa Hannigan, Mina Tindle, and the Brooklyn Youth Chorus all joined Matt in vocal duties.
Serpentine Prison, though it does feature Gail Ann Dorsey on "Silver Springs," doesn't fit neatly into the band's trajectory. Rather than a mere extension of Berninger's previous work with The National, Serpentine Prison sees him, alongside legendary Booker T. Jones of Booker T. & the M.G.'s, exploring different avenues with regard to his musical and lyrical interests—as such, it's more helpful to consider the record in relation to Berninger's early, formative musical influences as opposed to his previous work.
Most relevant in this case is Willie Nelson's 1978 standards album Stardust, Berninger's dad's favorite record, also produced by Jones. Berninger has talked about the influence of his parents' collection of 20 or so records that they would play throughout his childhood, Stardust being one of them. It's often those early, influential records that shape our understanding of what music is, what music can do, and that impression is hard to shake.
Stardust is an immaculately produced set of standards, songs that, in addition to being some of Nelson's personal favorites, are absolutely towering selections from the American songbook. As a result, it's difficult to compare it to an album like Serpentine Prison, which, though similarly well-produced (by the same producer, no less), is a set of original compositions. Nevertheless, parallels emerge in terms of songwriting and of production. Take "One More Second," easily one of Berninger's most straightforward pop endeavors. Berninger said he wanted it to be "one of those classic, simple, desperate love songs that sound great in your car."
It aims for a different kind of classic than "Moonlight on Vermont," but the very drive to make something that sounds "classic" reflects a nostalgia and earnestness shared by both Berninger's and Nelson's respective projects. When Berninger sings, "Give me one more second to get back on track/ Give me one more life to win you back," you get the sense that this song could be just as successful in the hands of another vocalist, its emotional current being left open for another voice to tap into it.
There are lyrical moments on the record that hew more closely to the fictional narrative voice we've come to expect from Berninger's work with The National—the imagination and melancholic humor of "My Eyes Are T-Shirts" and the last verse of "All or Nothing," for instance. But a National album this is not, and Stardust is just as important a reference point here as anything by the band. In a way, Serpentine Prison wants to have it both ways—to present songs that are at once so good they could've been sung by anybody and so good they could have been sung only by Berninger.
There are several different registers on the album which disrupt a sense of predictable consistency—for example, the pop moment of "One More Second" jangling alongside the Nick Cave shamble and drawl of "Loved So Little," the lyric "I" which dominates the album joined by another voice on the languid duet with Gail Ann Dorsey (who appears on last year's I Am Easy to Find) on "Silver Springs," etc.
Though Berninger explores a variety of tones both lyrically and structurally, the record is anchored throughout by Jones' immaculately consistent production. As in his work with Nelson, Jones makes brilliant, restrained use of organ throughout Serpentine Prison. Often a single chord or short solo will appear at the perfect moment, rarely flashy but always carefully timed and considered.
As a result, like Stardust, Serpentine Prison musically conjures a distinct (and somewhat calming) mood, even as its narrator adopts a range of emotional attitudes in terms of his lyrics and performance. The jostling of which occurs between that calm and Berninger's anxious alteration is, curiously, part of what makes Berninger's first solo work so rewarding.
---
Label: Book/Concord
Year: 2020
---
Similar Albums: