Phoebe Bridgers – Punisher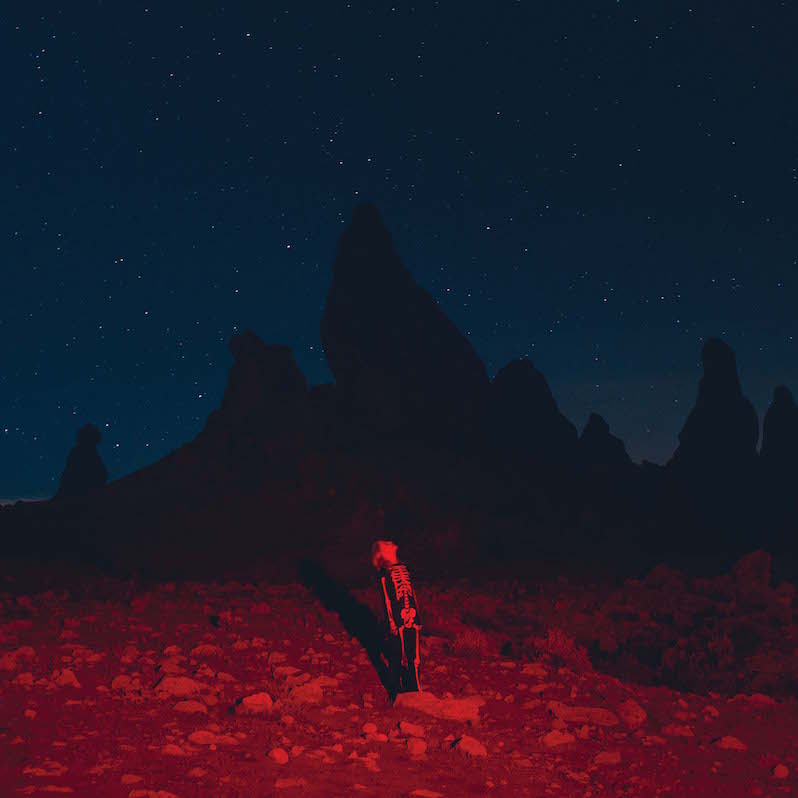 On "Moon Song," one of many standout tracks on Phoebe Bridgers' new album, Punisher, Bridgers sings, "We hate 'Tears in Heaven,' but it's sad that his baby died/ We fought about John Lennon until I cried." These lines illustrate one of this album's greatest strengths—while many records are emotionally resonant but emotionally one-note, Punisher is always as complex as it is resonant, unsatisfied with easy answers. The couplet wrestles with the conflicted nature of relationships, both between the speaker and another person and between the speaker and music itself. Like much of the record, the song is simultaneously tender, darkly funny, and mournful.
It's a lot to take in. And just as we're processing the weight of these lines, Bridgers whisks us away into a vivid dream: "You're singing at my birthday/ I've never seen you smiling so big/ It's nautical themed/ And there's something I'm supposed to say." Punisher, richly produced and beautiful throughout—complete with lush guitars, synth textures, swelling strings, and 2000s indie-rock horns—is a joy to listen to, but it takes some time to truly sink its claws in, revealing the depth of its humor and sadness. Certain lines kept swirling around in my head after the third listen: the one about whether Elvis "believed songs could come true" off "Graceland Too" or the moment when Bridgers sings, "I'm not afraid of hard work" on "Garden Song," the album's lead single.
"Garden Song" may be the most familiar song to fans of Bridgers' first record, Stranger in the Alps—its slow, stately pace, its guitar picking and ethereal atmosphere, and, most importantly, its lyrics, which create their own self-sustaining universe. Like a faded memory or a rearview vision of childhood, it's a world that is at once familiar and strange, a tale of wrong, ghosts, healing, and the work of making things, if not right, then more whole. Bridgers' voice is joined on the chorus by Bridgers' tour manager Jeroen Vrijhoef's resonant bass vocals. Elsewhere on the record, we hear Conor Oberst on "Halloween" and "I Know the End," Julien Baker and Lucy Dacus on "Graceland Too" and "I Know the End," along with many others.
The record is a triumph of collaboration, but it is always guided by Bridgers' vision. Punisher was co-produced by Bridgers this time aroun—alongside Tony Berg and Ethan Gruska, who produced Stranger in the Alps—and at every point Punisher is more expansive than its predecessor, both in terms of its instrumentation and its songcraft. Classic Phoebe Bridgers slow-burners like "Garden Song" and "Halloween," which recall her mostly downtempo debut, float alongside uptempo tracks like "Kyoto" and "I See You," which reflect Bridgers' fantastic indie rock collaborations, both as one-third of boygenius and one-half of Better Oblivion Community Center. The dynamic variation on Punisher is one of its greatest strengths. Although the downtempo tracks still set the tone, the addition of tracks like "Kyoto" keeps listeners on their toes.
Punisher, as punishing as it can be, is largely an affirming record. (Apparently, the title refers to the kind of fan who stays at the merch table way too long.) There's an existential kind of determination to it, perhaps best embodied on "Chinese Satellite," a moving meditation on doubt, faith, and loss: "Took a tour out to see the stars/ But they weren't out tonight/ So I wished hard on a Chinese satellite/ I want to believe/ Instead I look at the sky and I feel nothing." A classic story of spiritual desolation amid the disenchantment of modernity, perhaps. But when no star or God is forthcoming, artists latch on to what they see, forging their own spirituality, based on what symbols are available—in this case the satellite will have to do.
I tend to link the stubborn spirituality of this record, its determination to make beauty out of an ugly world, back to the album's lead single, "Garden Song," in particular to the line, "I'm not afraid of hard work," as it relates to gardening, which is to say fostering life. The album's closer, the shape-shifting "I Know the End" is as affirming as the apocalypse gets, beginning straightforwardly enough before settling into an incredibly cathartic build—complete with kick drums, horns, and screams—which busts the song wide open. It's easily the most intense track on the album, but when all the instruments drop out and all that's left is Bridgers' voice, something between a death-metal scream and a low hiss, there's a knowing playfulness to it. The humor that's made her Twitter legendary often surfaces in Punisher's heaviest moments, and maybe that's part of what makes the album a source of hope rather than despair, for all its sorrow. In an interview with Amanda Petrusich in the lead-up to Punisher's release, Bridgers joked, "Here's my thing, for your emptiness." Enjoy.
---
Label: Dead Oceans
Year: 2020
---
Similar Albums: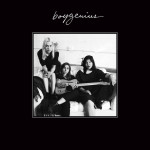 boygenius – boygenius EP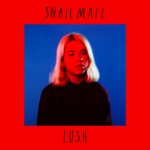 Snail Mail – Lush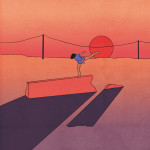 Jay Som – Anak Ko