The National : Trouble Will Find Me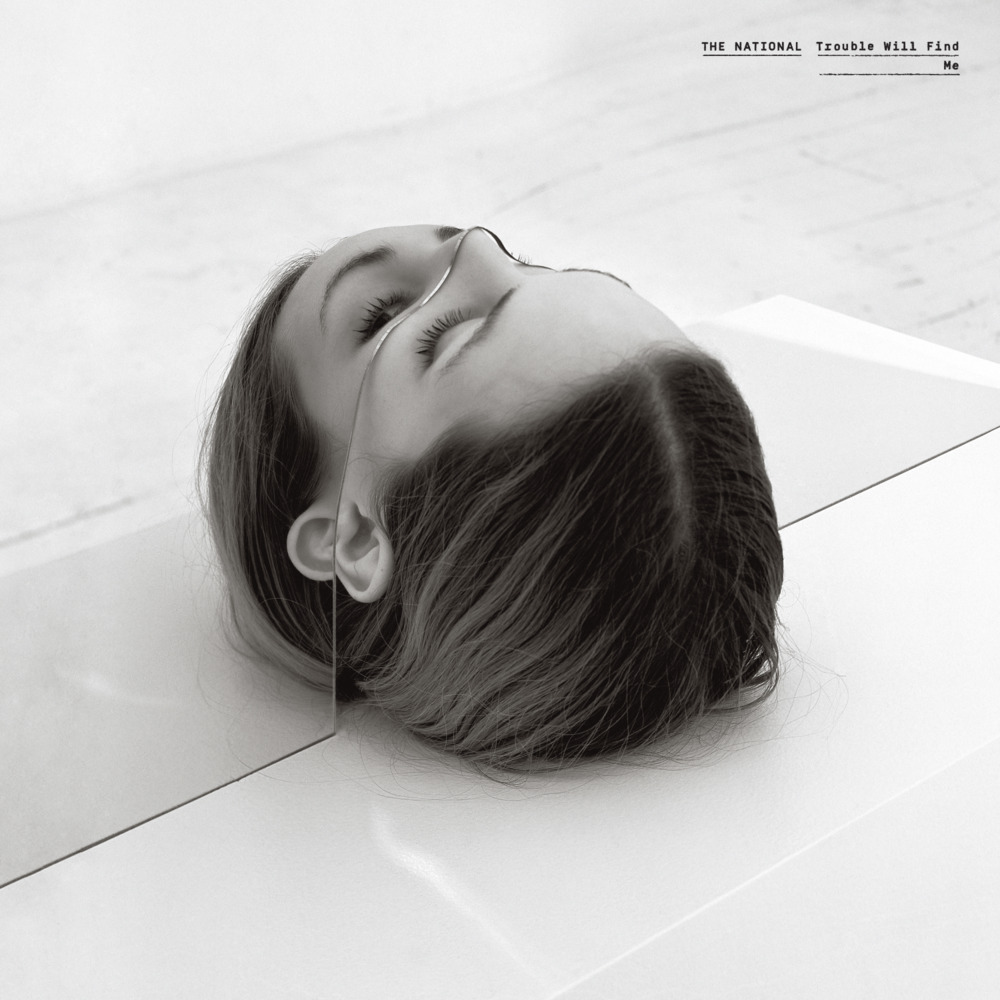 Midway through a recent interview, The National's singer Matt Berninger explained in very real terms that the band may not even have another five years left in it. Given how dramatically the band's star has been rising in recent years — their last release, High Violet was their first album to chart in Billboard's top five (reaching number three, it was the first of their albums to reach even the top 50) — it's easy to forget just how long they've been at it. It's easy until you put on their latest full-length Trouble Will Find Me and realize, in the best sense possible, just how familiar The National have become.
Under these circumstances, it's tempting to hear Trouble as a summation of The National's career to date. It features nearly every endearing hallmark of the band and often finds them revisiting aspects of their discography that once seemed forever lost in the band's evolution.  On "Graceless," for instance, Berninger nearly goes off the rails in a fashion we haven't really heard from him since "Mr. November." "Fireproof" on the other hand, is classic National, built around a signature guitar progression, complete with stately finger picking work. Likewise, "I Should Live In Salt" contains those subtle strings and gorgeous vocal layers hiding in the background we've come to expect from the band. Even many of the lyrical themes on the record can at times bring about déjà vu; see Berninger's claim in "Slipped" that "I don't need any help to be breakable" echoing "Lemonworld"'s "I've always been a delicate man" not to mention the dark humor that he's always been capable of.
But it's not exactly as though The National are merely reliving past glories as they search for a graceful way to wind down a career after soldiering on for the better part of a decade and a half, even if that's all a cursory listen may suggest. Remember, this is a band that is notorious for releasing records that are "growers" in the ultimate sense of the word, and Trouble Will Find Me certainly requires and benefits from patience. In fact, one of the most rewarding mysteries surrounding The National is the way their records are so loaded with subtleties, that it's almost as though the grandeur of their music is hiding beneath the surface. Yet, once you're in deep enough, it's hard to hear anything but excellence. Suddenly the afterglow of "Pink Rabbits" and the invigorating release of "Sea of Love" are made evident.
Although the differences between Trouble and its predecessor may not be striking, it is markedly less ornate and substantially looser than High Violet. The acoustic strum that opens the record serves to illustrate how much more palpable the instrumentation is, too. From the patient drone running through "Hard to Find" to the slowly moving feedback in "I Need My Girl," the album is filled with amber tones made for twilight. These alterations are such a natural fit for the band, it's easy to take them for granted, but Trouble really does inhabit its own space within The National's catalog.
Throughout the record, Berninger makes it a point to mention or hint at several notable albums and songs. What's fascinating about this is the artists he chooses to allude to. Rather than ostentatiously throwing around obscure reference points, all of the works mentioned are albums and songs that clearly mean a lot to a lot of people. "Needle In the Hay" and Bona Drag are both beloved and it doesn't get much more universal than Let It Be or Nevermind. Furthermore, the album closes with a line from one of the Violent Femmes' most infamous choruses. By hitting touchstones that many of us can relate to, Berninger helps illustrate what makes The National so special. The National sing of things we all experience at some point; commonplace, adult problems. "I Should Live In Salt" spells out a communication breakdown, in "Demons" he's paralyzed by the past. The key to their success as a band has always revolved around their ability to craft such magnificence out of such ordinary concerns. Once again on Trouble Will Find Me, The National find cinematic beauty lurking in the shadows of everyday life.
---
Label: 4AD
Year: 2013
Buy this album at Turntable Lab
---
Similar Albums:


Local Natives – Hummingbird


Phosphorescent – Muchacho


Wild Beasts – Smother