Militarie Gun announce debut album, Life Under the Gun

Daniel Topete
Militarie Gun have announced their debut album. After two two acclaimed EP releases, All Roads Lead to the Gun and All Roads Lead to the Gun II, on June 23, the Los Angeles post-hardcore group will release Life Under the Gun, via Loma Vista. It features the previously released song "Do It Faster," and today, they've shared a new single, "Very High." Check out its video below, along with the album's artwork and tracklist, as well as their upcoming tour dates.
Militarie Gun's Ian Shelton said about the new song in a statement, "'Very High' centers around the desire to escape the embarrassment of day to day life as much as possible. From the lyrics, to the video to the cover art of the album, it's about struggling with something no one else sees, 'I've been feeling very down, so I get very high.'"
Read our feature, Perpetual Motion: An interview with Militarie Gun's Ian Shelton.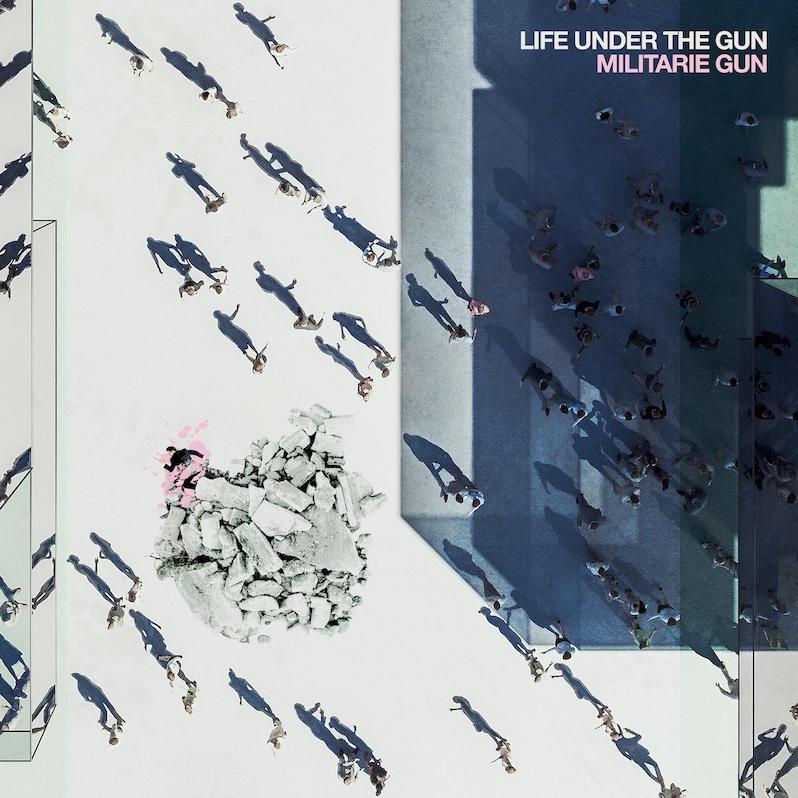 Militarie Gun Life Under the Gun tracklist:
1. Do It Faster
2. Very High
3. Will Logic
4. My Friends Are Having a Hard Time
5. Think Less
6. Return Policy
7. Seizure of Assets
8. Never Fucked Up Once
9. Big Disappointment
10. Sway Too
11. See You Around
12. Life Under The Gun
Militarie Gun tour dates:
5/6 – San Pedro, CA @ The Sardine^
5/9 – London, UK @ The George Tavern
5/11 – Brighton, UK @ The Great Escape Festival
5/12 – Brighton, UK @ The Great Escape Festival
5/14 – Paris, FR @ Le Klub
5/15 – Brussels, BE @ Ancienne Belgique
5/26 – Las Vegas, NV @ Punk Rock Bowling
5/27 – Joshua Tree, CA @ Giant Rock (Desert show)
6/23 – Manchester, UK @ Outbreak Fest
6/24 – Haarlem, NL @ Kliko Fest
7/1 – Roskilde, DK @ Roskilde Fest
7/2 – Rotterdam, NL @ Metropolis Fest
7/3 – Berlin, DE @ Hole44*
7/4 – Cologne, DE @ Gebäude 9 *
7/5 – Haarlem, NL @ Patronaat*
7/7 – Cheltenham, UK @ 2000 Trees Festival
7/8 – London, UK @ Electric Ballroom*
7/9 – Ieper, BE @ Ieper Fest
7/21-22- Chicago, IL @ The Rumble