Modern Lovers : Modern Lovers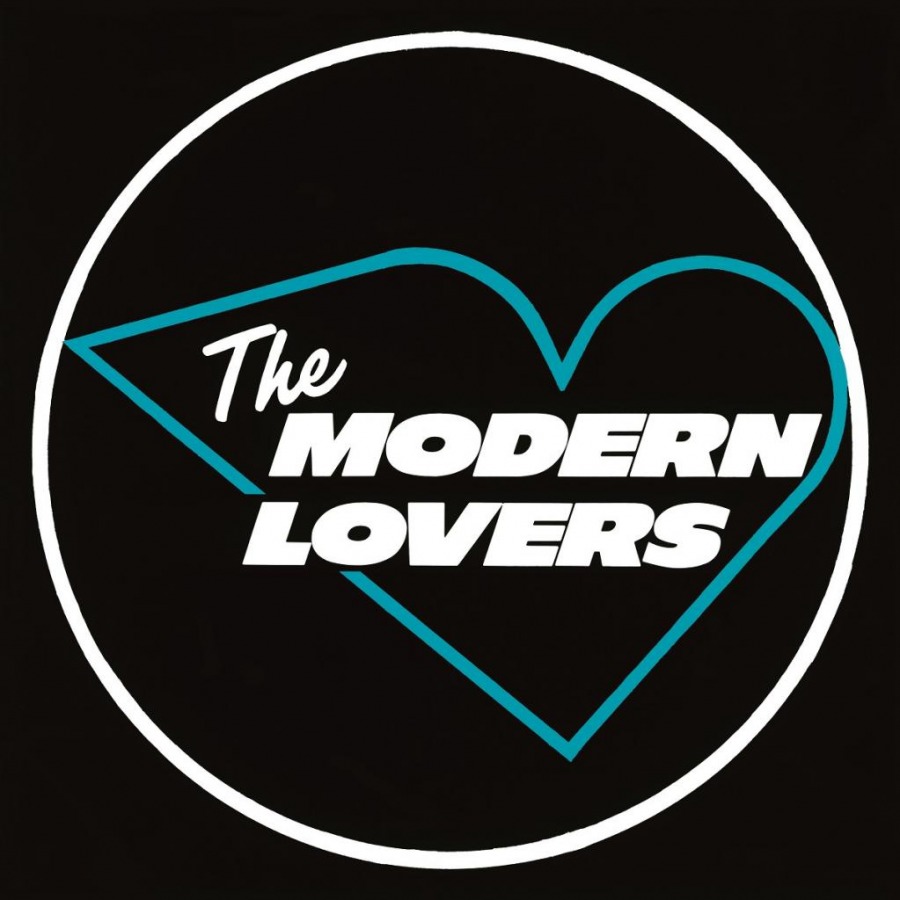 There is nothing quite like the first album by the Modern Lovers. That becomes pretty clear about the time Pablo Picasso walks down the street, and being that the girls cannot resist his stare, he is not among the people who try to pick up girls and get called asshole. All the while, as Jonathan Richman riffs on Pablo, the Lovers tear you off your ass with a raw, unrelenting rhythm laced with nervy guitar lines. The song is funny, but not laugh-out-loud funny, the rhythm persistent, but not so much so that you feel the need to leave your seat. Instead you sit there, wired from the inside out, a maniacal grin threatening at the corners of your mouth, staring in rapt attention at the cracks in your ceiling. The question is, why? And my answer is this: not only is this album suggestive of what had been great about rock 'n' roll, but what would be great about rock 'n' roll as well. To get to this point requires a bit of imagination—the imagination that was not required in being taken aback by the pathos trembling in Jonathan's nasal vocal meandering and the bands perfected primitivism.
The Modern Lovers was recorded in 1972 and 1973, but not released until 1976. Even then, it was a collection of ten demos, six recorded by John Cale, which they never bothered to re-record. Evidently, the recording process stilled and the band deceased after Jonathan, while on tour in Bermuda, became infatuated with calypso music. In 1976, the incarnation of the Modern Lovers that had recorded the album was no longer in existence. Keyboard player Jerry Harrison would go on to join the Talking Heads, and drummer Dave Robinson would later be a founding member of The Cars. The album is an article of something most of us had no idea about until far after it was over.
Looking back, it is not hard to conceive the album as something of a connection between the Velvet Underground and the onslaught of punk rock that was soon coming. So the story goes: when Jonathan Richman heard Loaded it made him realize that he had no options outside of devoting his life to rock 'n' roll. He also is alleged to have moved to New York in hopes of sleeping on Lou Reed's couch. And that may be the perfect metaphor for the Modern Lovers. A band sleeping on Lou Reed's couch. However, despite Jonathan's obvious obsession with the Velvets, and The Modern Lovers incontestable significance as something of a bridge between better known, for lack of a better word, `movements', they are inscrutably original. They transcend any and all comparisons. Thirty years later, The Modern Lovers still burns. The Velvets' more experimental side has been sublimated almost in its entirety; we are instead injected with short, primeval rock 'n' roll basking in the exquisite heat of Jonathan Richman's teen angst, in his delightfully discomforting neurosis.
Jonathan declares his love for a lot of things on this album, among them Massachusetts, modern moonlight, rock and roll, the U.S.A., the old world and the modern world. His romantic life comes off as something of a juvenile disaster, but one that never seems commonplace or boring. In fact, it all may strike a little too close to home for most of us; it may be too directly reflective of the feelings of inadequacy experienced by teenagers in this modern United States. What may be most endearing is that through all of this he does not lose his childish sense of wonder at the world. He may be bummed out at the difficulty he has finding a girl to love, not just one to fool around with, but that doesn't keep him from seeing the modern world as one full of possibility. Or, for that matter, from facing the fact that one day he will be old and dignified.
"I'm in love with rock and roll and I'll be out all night." That is really what it comes down to. That is the undiluted heart of rock and roll and The Modern Lovers. That is 20th century prophecy. That is driving around through the suburbs with the radio on, at once in ecstasy and conscious that you are exorcising the loneliness of not having someone that understands you. I've been there and I may go there again sometime and if I do there is a damn good chance that I will have "Roadrunner" blasting with the windows down. It is, as is the album as a whole, a celebration of adolescence, of the still malleable heart, of the capacity for being at once in rapture and terrified over one's existence.
It all gets blown placidly out of proportion by "Hospital," one of the strangest and most affecting ballads extant. I know a girl, she shall remain nameless as her name is of little importance, for whom I played this song and whose response was something shy of positive. "I'm in love with your eyes," she teases, disdainfully, and it is at this point that I know I was right in immediately falling in love with this song. She doesn't not like it because she can't relate to it; she dislikes it because she relates to it more than she is comfortable with. It makes far too evident the fact that our `higher feelings' can be all too curtly expressed in awkward, mawkishly poetic sentences. "I'm in love with the power that resides in your eyes"— indeed. But it is true. Our modern world, with all of its temptations and distractions, can be reduced to the reflected beauty of some vagrant soul perceived in another's eyes. All of our cosmopolitan ambition can be reduced to so much posturing in the distortion inherent in infatuation. And, at bottom, we have no objection to this. It is one of the inexplicable capacities of the adolescent to have the vulgarity of the world purified in the shadows of his love. And that that love engenders pain; how can one who has stood outside of that intoxication do anything but silently, and perhaps guiltily, dream of recapturing it. Show me a man who would not take a subway to the suburbs sometime in pursuit of it, and I will show you a dead man that walks among us.
---
Label: Beserkley
Year: 1976
Buy this album at Turntable Lab
---
Similar Albums: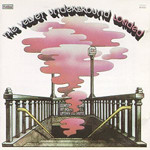 Velvet Underground – Loaded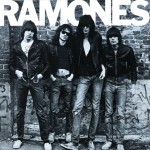 Ramones – Ramones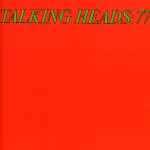 Talking Heads – Talking Heads '77