Velvet Underground : Loaded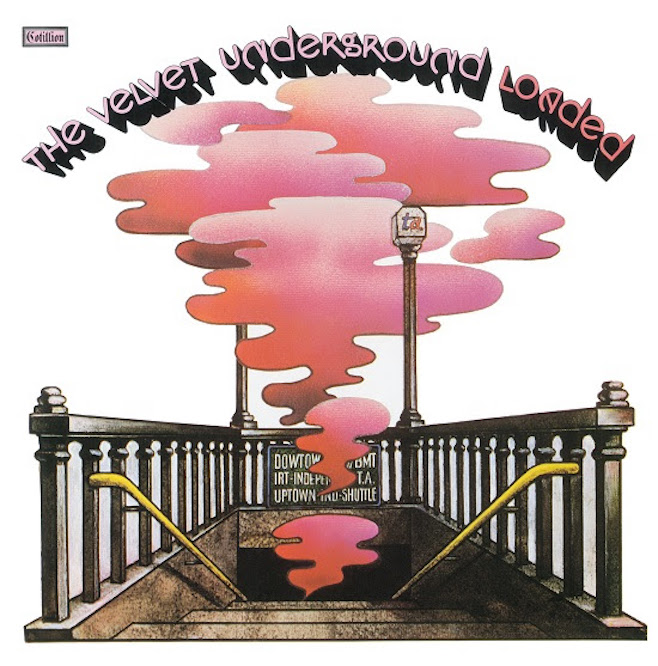 Remember that old urban myth about the tripped-out babysitter who bakes an infant in the oven because she mistakes it for a ham? That's the side of the '60s the Velvet Underground's early career always reminds me of. While the hippies twirled and wore flowers in their hair, the dynamic of Lou Reed and John Cale was plunging into the shadows, bringing us face to face with hustlers, heroin, and macabre romance. Reed brought sharp writing to cut deep into the hearts of fans, while Cale supplied an otherworldly sense of rhythm and sound to bend their minds.
That starting point makes Loaded's departure from their first three albums all the more significant. The story goes that a well-meaning label exec requested Reed, who was point man for the band at that point, to create an album "loaded with hits." In essence, it's everything the Velvets first set out not to be—conventional, bright pop-rock that would cruise easily on the AM stations. Happy though this may be, it was no mere accident. Cale left after White Light/White Heat, and without his raucous presence, Reed's laser-sight introspection took over the band's focus. Their third, self-titled album seemed to provide ample space for his tender balladeering and gloomy navel-gazing; by 1970, Reed was ready to rock out again, and rock out he did.
No other track on the album could be as obvious an opening statement as "Who Loves the Sun?" The soft strumming and catchy chorus are almost surreal when compared to the crazed shapes Cale was crafting on "Sister Ray" two albums prior. You can almost hear Reed wincing (under dark shades, of course) in the glaring, summertime light, like he'd just crawled out from whatever seedy dive he'd been hiding in. But it's "Sweet Jane" that establishes the tone for the rest of Loaded. Mastering the art of the lazy twang, Reed wails on about Jack, Jane, and being in love in a cynical world. It's a slow, bluesy number that builds into a rollicking refrain, and segues perfectly into "Rock 'n' Roll." The energy off "Jane" spills over into this track, kicking a little extra swing into the bouncing guitar riffs and organ solos, then climbing into an ecstatic, whirlwind chorus. "It's alright now!" Reed keeps chanting, and you're left in a heap, breathless and relieved that, just as the man says, pure rock 'n' roll is still alive and well.
Following that is "Cool It Down," which, as its title implies, lowers the tempo with some laidback, groovy blues. It's immediately overshadowed, however, by the intense magic of "New Age," a majestic love song to a "fat, blonde actress" who shall remain nameless. Reed is always at his best exploring heart swells and heartaches, and as you picture the weary eyes and white-gold tresses of a forgotten icon, nostalgia and amour mix freely, inducing soul-stirring, dreamy sighs. As quickly as the mood drops, it picks right back up with "Head Up High." You can taste the grit in this countrified rocker, punctuated with handclaps, tambourines and a gravel-voiced Reed growling "Do the dog!" "Lonesome Cowboy Bill" provides a hummable, light-hearted bridge for the fire that's collected up until now, but you can hear things slowing down for the silky, doo-wop croon-fest that is "I Found a Reason." Suddenly a time warp opens up on the record, and "Train Round the Bend" takes you back to the squealing guitar work and understated, junky-shout vocals of their Andy Warhol-produced debut. Spacey and creepy, it's an odd place for a throwback, but a welcome one for old-school Velvet fans.
"Oh! Sweet Nuthin'" closes this last chapter of VU's history, and it's got the perfect finishing touch. Sadly, softly, Reed breathes a tale about the down-and-out, and that familiar feeling of being empty-handed. It's a gentle slice of melancholy imbued with the saintly grace of the blues, and surely has a place in every fan's heart. If you squint with your mind's eye, you can even watch as the New York hipsters finally share a spliff with the be-sandaled flower children, all of them swaying as the song crescendos.
Reed parted after Loaded to pursue his solo career, and though Doug Yule and Willie "Loco" Alexander, Reed's replacement, sallied on under the Velvets banner, this is certainly the band's last proper album. The ultimate irony, of course, was that while every Velvet Underground album seemed to foster an entirely new sound, Loaded, the band's very last, was their most accessible. With "Rock 'N' Roll" and "Sweet Jane" climbing the charts, the band was getting the kind of exposure they needed to achieve commercial success. When all was said and done, what the Velvets left behind was a creative legacy that—similar to their swan-song album—was loaded with twists and innovations, and that even included having a few hits.
---
Label: Cotillion
Year: 1970
Buy this album at Turntable Lab
---
Similar Albums/Albums Influenced: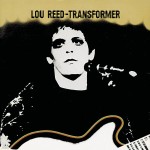 Lou Reed – Transformer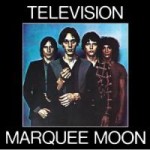 Television – Marquee Moon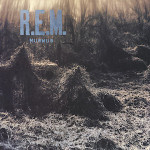 R.E.M. – Murmur