Monsters of Folk : Monsters of Folk
The name already carries a sense of whimsy. The two nouns don't quite agree. The original tour the name is parodying is long since a dinosaur. And the only monsters these guys may resemble are the `lovable monsters of Sesame Street.' Hell, Jim James even looks just like the "Mah Na Mah Na" dude. However, the end result is only part whimsy, it's also one of the better rock records of the year. It all started five years ago when Jim James, M. Ward, Mike Mogis and Conor Oberst all went on tour together. Why it took five years to incubate this particular resulting collaboration remains a mystery, but it's hard to argue with the final result. Call them this generation's Highwaymen or Traveling Wilburys if you will, and both would be fairly accurate, but it's also simply a nice compilation of work by each of these compelling musicians.
They've already called Oberst the new Dylan, and James just recorded an EP of George Harrison tunes. I suppose Mogis would have to be Petty, but Ward doesn't quite fit the Jeff Lynne mold. Maybe Orbison? I guess it's no mistake that James goes by his Harrisonian alter-ego `Yim Yames' in the liner notes. Anyhoo, I'd say the Monsters are closer to the Swan Lake or New Pornographers collaborations than the Wilburys in that each song is decidedly in the songwriter's flavor than a true mixture of styles. When you hear a Conor Oberst song, it's obviously a Conor Oberst song, and the same is true for James or Ward (Mogis is happy to stay in the background and take a solo every now and then.) Ward's songs, especially "Whole Lotta Losin'" and "Goodway," are in that '20s tinny guitar mold, while James' tunes explore soulful territories and Oberst is as twangy and angsty as ever.
Ultimately, most fans of one of these artists are fans of the others, and there's no way that this kind of supergroup wouldn't sound good. The opening track, "Dear God (Sincerely M.O.F.)" is one of the most adventurous in the bunch, with the use of sampling and for all the world sounding like a trip-hop homage. The songs in which Jim James takes his vocal turns are easily the most diverse of the bunch, and more likely the most Beatles-esque. In fact, the whole album somewhat plays like Let it Be. Yet, rather than individual songs standing out because of tensions during recording, it's more due to the fact that each has their own distinct style that might hinder the collective process. That said, they get close. Conor's "Map of the World" and Ward's "Slow Down Jo" are stretches in the right direction, and the closest thing to a true mixture of styles on the album.
"Dear God (Sincerely M.O.F.)" and "His Master's Voice" are magnificent bookends to this album. James' vocals, later layered with Ward's and then with everyone's, are sublime. And, the two songs couldn't be any more different. I suppose that is the overarching message to take away from this album. Despite the fact that this is presented as a group effort, it also celebrates the diversity of each individual artist / producer / songwriter. There seems to be no agenda other than to play great music. In that way, I guess they are just like the Traveling Wilburys. After all, Conor already contributed to a cover of "Handle With Care."
Similar Albums:
Wilco- Wilco (The Album)
Crosby, Stills, Nash & Young- Déjà vu
Traveling Wilburys- Traveling Wilburys, Vol.1
Download at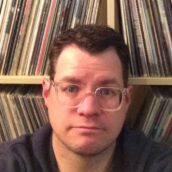 Terrance Terich
Terrance Terich firmly believes that 1985 is the best year for music. He lives near Seattle with his books, movies, and music.