Most LOL/WTF Music Moments of 2010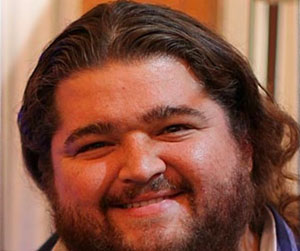 In a post-recessionary state of a downsizing music industry, it takes more than just some good songs to get people's attention these days. Sometimes wacky marketing ideas are the ticket. Sometimes unexpected performances are what it takes. Perhaps someone uses your music as a launchpad for their own success. And sometimes the oddball behavior snowballs into something else entirely. In 2010, a lot of music-related things happened that can only be explained with two text acronyms: LOL and WTF. And here's our 10 favorite of those moments.
10. Wilco the sandwich shop/ Ryan Adams the pizzeria
Perhaps inspired in part by Orange County pizzeria Sgt. Pepperoni's, two restaurants popped up this year with distinct indie rock themes. The first, Toronto's Sky Blue Sky Sandwich Company lined up an entire menu named after Wilco songs, including the "She's a Jar," which is almond butter and banana on whole wheat. And then came Sticks & Stones Clay Oven Pizza, whose signature pizzas are named after Ryan Adams songs (and considering he's a North Carolina native, that makes a little more sense). Menu items include the "New York, New York," which features arugula, pine nuts and mozzarella, and the "Firecracker," topped with anchovies, bacon and roasted chilies. And of course, if you're thirsty after these alt-country eats, try some Wilco Tango Foxtrot beer.
9. Lou Reed directs Susan Boyle video
Earlier this year, a misunderstanding between Lou Reed and Susan Boyle arose when Boyle was denied permission to sing Reed's "Perfect Day" on "America's Got Talent," or so the story goes. But it turns out Reed's not such a bad guy, and actually directed a video for Boyle's cover of his 1972 song. You can watch it at PopEater. Nonetheless, Susan Boyle and Lou Reed are two names we never thought we'd see together.
8. Lil Wayne undergoes eight root canals
Let Weezy be a lesson to you all: take care of your teeth! As if going to prison wasn't bad enough, the Louisiana rapper underwent an eight-hour procedure to have eight root canals performed, according to TMZ. That also included some maintenance on his diamond encrusted teeth, and some extra maintenance on the last remaining actual teeth he has left. After so many removals and implants, at which point can it no longer be called Lil Wayne's mouth? It's a riddle that's plagued philosophy students for ages.
7. Apples in Stereo's Robert Schneider creates mind-controlled Theremin
Robert Schneider of The Apples In Stereo is, frankly, one of the most amazing dudes in music. Not just because his band makes irresistible pop music, but also because of all the other insane stuff the guy does. He invented his own musical scale, for instance. And earlier this year, he created a Theremin that's controlled by the human brain. No really. He put together this contraption with a delay pedal, an analog synth, and a Mindflex, which is a Mattel toy that measures brain activity using EEG sensors. And through this system, he's able to change the pitch with his mind. He even made an instructional video here. Weird stuff.
6. Xiu Xiu's Jamie Stewart auctions urine for charity
Earlier this year, Graveface Records' Chicago office was hit by severe flooding, damaging a lot of inventory and equipment and causing a nightmare scenario for the small indie label. However, in return they held a donation drive, which found many artists, ranging from the Flaming Lips to Shearwater donating various unique items to help the label raise money. And Xiu Xiu's Jamie Stewart, always one to one-up everyone on the gross/bizarre front, contributed a cup of his own urine. Eeewwww.
5. Kings of Leon show cut short due to pigeon feces
As reported by the Riverfront Times in July, a Kings of Leon show in St. Louis had to be cut short after pigeons clustering in the venue began to defecate on the band. In the pigeons' defense, they were just letting the band know that they were number two.
4. Isaac Brock portrait unveiled in Portland
The Portland Mercury reported in June that Portland mayor Sam Adams was presented with a life-sized portrait of Modest Mouse's Isaac Brock, wearing lederhosen, playing banjo and standing in front of a giant boar. Yep.
3. Kanye West performs on a commercial flight
Kanye West has been dominating entertainment news for most of 2010's second half. But one of the most amusing bits of news surrounding Yeezy involved a Delta flight from Minneapolis to New York. As reported by Billboard, Kanye West treated passengers to an a cappella medley of "The Good Life" and "Gold Digger," though nobody knows how he got into the cockpit. Amazing.
2. T.I. talks a man down from suicide
The Atlanta Journal-Constitution reported earlier this year that rapper T.I. was on his way to a video shoot in Atlanta, when he heard that a man was threatening to jump off a building. T.I. drove by the scene, saw the emergency crews, pulled over and offered to help. So, he recorded a video message to show the young man, which was delivered by hostage negotiator, and it apparently convinced him to come down from the ledge and stop himself from taking his own life. And, in the aftermath, T.I. had a humble response to the situation: "I'm not taking any credit. It could have been resolved in another way. The fact of the matter is God put me in a position, and put in my spirit to be in the position to help, and I can't take any credit for that."
1. Frustrated fan offers Weezer $10 million to break up
Weezer has been irritating a lot of their longtime fans for the better part of a decade, and one guy, admittedly not actually a fan, decided that he had had enough of their increasingly baffling albums. As originally reported by The Stranger, James Burns started a campaign to raise $10 million dollars to get Weezer to break up. Yes, that's right, he would give them $10 million to call it a day, and break up with whatever dignity they have left (not much). The band did have a good sense of humor about it, and drummer Patrick Wilson even Tweeted that they'd do the "deluxe breakup" for $20 million. However, some fans didn't think it was so funny, even threatening Burns for such an idea. Still, megalolz, are we right?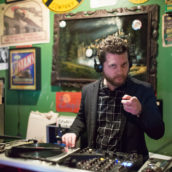 Jeff Terich
Jeff Terich is the founder and editor of Treble. He's been writing about music for 20 years and has been published at American Songwriter, Bandcamp Daily, Reverb, Spin, Stereogum, uDiscoverMusic, VinylMePlease and some others that he's forgetting right now. He's still not tired of it.