The Mountain Goats : Dark In Here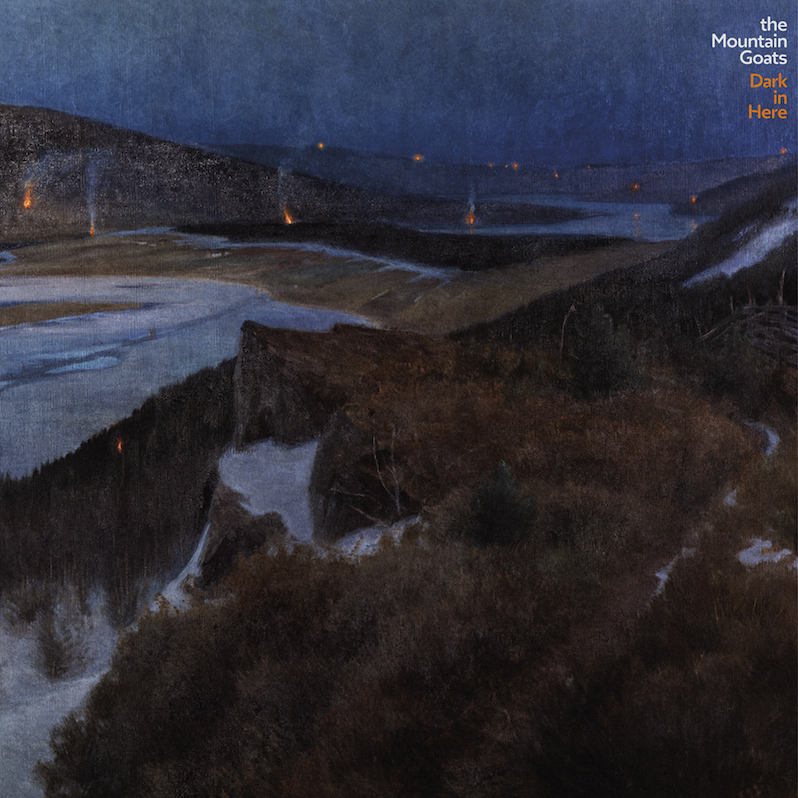 In 2020 The Mountain Goats set out to make not just one album, but two, their 20th studio album Dark In Here a surprise release following last year's Getting Into Knives. In shaping the direction of Dark In Here, vocalist/guitarist/keyboardist John Darnielle focused on the word wild—of taking on something undomesticated, untamable, but of having to surrender in the end. There is a distinct sound to The Mountain Goats, their blend of rock and folk creating an atmosphere both serene and thriving throughout a given album. Accompanying these joyful and solemn tracks is Darnielle's lyric writing—poetic, tongue in cheek at times, but always intimate. All of which are present on Dark In Here, honoring that sense of wildness with lovely instrumentation and emotional potency. 
Even with Darnielle's feral aims, there is an air of gentleness and melancholy coming from this music, the band's sound fleshed out by contributions from Muscle Shoals session players such as keyboardist Spooner Oldham (Neil Young, Bob Dylan) and Will McFarlane (Bonnie Raitt, Tammy Wynette). Opening song "Parisian Enclave" has a terrific catchiness to it; the guitar rhythm and ringing tambourine, along with the vibrancy of Darnielle's singing, gives it a playful sensibility. "The Destruction of the Superdeep Kola Borehole Tower" carries a similarly bouncy swing. Through this upbeat energy however, the instrumentation also allows for intriguing moments of calm and somber tones. Whereas "Mobile" provides a serenity in its tranquil progression—guitar notes trickling alongside an easy drumbeat—"Lizard Suit" proves to be a fascinating technical force. Jon Wurster's drums arrive with a kinetic bounce, each guitar note providing a pop as the key playing becomes more intense; toward the end, the instrumentation goes off in a sonic storm that rings and clashes.
Darnielle ruminates on darkness throughout Dark In Here, from exploring hurt that may come from events in our lives, to a sort of lonesome anxiety that can haunt someone like a ghost. Thematically, each song provides a vignette of a character facing life's demons; that character is in the midst of darkness, striving to find a means of solace. Lines such as "Let my phobias control my habits/ Let my habits form the shapes of days/ All alone up on the rooftop sometimes" hit with an intimate potency, capturing a sense of isolation and desperation. On "The Slow Parts on Death Metal Albums," Darnielle paints a heartaching, beautiful scene of a person striving to find a light in the middle of the night (finding some comfort in death metal). "Jumping out of my skin/ This tiny sector can't contain me/ Suit up in a flash/ Slipping symbols bravely, bravely/ Go where I'm not wanted/ Stand where the light hits hard/ Almost full grown/ Drive home alone and listen to the slow parts." In moments like these, Dark In Here conveys a message of perseverance—of moving forward and finding one's way.
As the world slowly re-opens, there is a welcoming presence to the melancholic aura of Dark In Here. Darnielle and company orchestrate an experience that taps into a loneliness and hurt that feels both personal and existential. In exploring that sort of struggle though, they offer something beautiful and cathartic.
---
Label: Merge
Year: 2021
---
Similar Albums: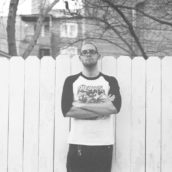 Michael Pementel
A graduate of Columbia College Chicago's Creative Writing Program, Michael Pementel is a published music journalist, specializing in metal and its numerous subgenres. Along with his work for Treble and Bloody Disgusting, he has also written for Consequence of Sound, Metal Injection, Dread Central, Electronic Gaming Monthly and the Funimation blog.