Mute Records: 40 Essential Tracks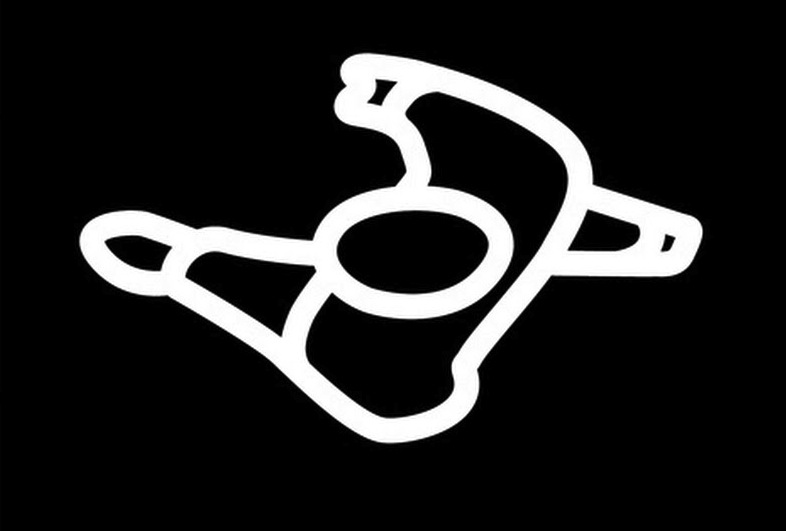 "I wanted to communicate that electronic music could be homemade, anti-elitist — that was the message I was sending out when I released that first single and I'd like to think that I went some way to achieving that."
Hearing Daniel Miller describe the origins of Mute Records, the label he founded in 1978, it's not a stretch to think he's describing a punk label. In a sense, that's what Mute is. At the time, making underground electronic music was a radical act—it was a new frontier for popular music, but despite the prohibitive costs of making music with synthesizers at the time, a lot of the innovations weren't happening on the pop charts. Miller, himself, helped kick off that underground electronic revolution with "Warm Leatherette," his debut single as The Normal. And from there, minimal wave, coldwave, industrial, EBM and other synth-driven forms began to flourish.
In 1978, Miller wasn't certain he'd be able to sell 500 copies of a single; within 12 years Mute's logo would adorn an album that'd go triple platinum in the U.S. And in the four decades since its formation, Mute has become an outpost for radical sounds and innovations in underground music, some of which would stay intensely anti-commercial (Einsturzende Neubauten, Diamanda Galas), and some of which would go on to deliver some massive hits (M83, Depeche Mode, Erasure). But a common thread ties all of its STUMM catalog numbers together—a drive to go beyond the conventional, to continually push popular music into strange and exciting territory. And Mute continues to do so to this day. And that goes for any and all genres, as Mute's expanded well beyond synthesizers into gothic rock, avant garde opera, country and everything in between.
As Mute turns 40, we've assembled a list of some of the greatest and most important tracks to be released through Mute, from "Warm Leatherette" to Cold Specks. These 40 essential Mute Records tracks aren't the whole of the label's best releases, but they offer a good starting point to dive into the diverse sounds and brazen experimentation it's come to represent over the past four decades.
---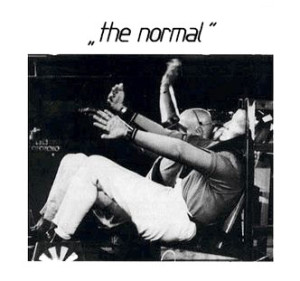 The Normal – "Warm Leatherette"
(1979)
Mute Records begins here, quite literally. The "T.V.O.D./Warm Leatherette" 7-inch single is catalog number Mute 001, and it's also the work of Mute Records founder Daniel Miller. The Normal only lasted a brief period, but this one single became a massive proto-industrial influence. With just a two-note recurring analog synth motif—and a pretty harsh one at that—"Warm Leatherette" predicts in the most basic form what groups such as Ministry and Nine Inch Nails would become. Its minimal to the point of unsettling, with lyrics inspired by J.G. Ballard that take it over the top ("Warm leatherette melts to your skin…join the car crash set"). It's eroticism that's highly unsexy, and a perfect three minutes of analog synth horror. – JT
---
Deutsch Amerikanische Freundschaft – "Kebabtraüme"
(1980)
The earliest releases on Mute Records were primarily minimalistic synth and early EBM (electronic body music) singles that heavily influenced the direction of industrial. D.A.F. were pivotal in that regard, their icy, robotic disco both pleasurably danceable and strangely harsh at times. "Kebabtraüme," their first single, fused the art rock of late '70s and early '80s Bowie with a peculiar sort of noise disco that put them in a league with a band like Devo, sans the jittery punk sensibility. Looking back, it's hard not to see how this would've set dance floors on fire upon its release, in whatever way one wants to interpret that. – JT
---
NON – "Out Out Out"
from Rise EP (1982)
With a split single and his reissued DIY debut for Mute already under his belt, and just after his landmark noise album Pagan Muzak for Graybeat, Mute took the reins off of American sound sculptor Boyd Rice in 1982. This B-side for "Rise," the first single he could claim as his own for the label, was like trying to hear scraping cellos and crazed yelling over a vacuum cleaner in a metal toolshed. "Out Out Out" would reappear with far clearer lyrics and production on 1997's God & Beast album, but this original is for those of you curious about hearing NON and Mute at their most confrontational. – AB
---
Yazoo – "Situation"
(1982)
Everything about "Situation," and the duo who made it, was a mistake. Vince Clarke left Depeche Mode after the hot start to their career. Alison Moyet was a rudderless punk singer not keen on performing synthesizer music. Their band name started a legal battle muddling their history forever. And the song itself was their hastily written first B-side, not included on Upstairs at Eric's (until the U.S. Sire release) and remixed by François Kevorkian without their approval. No matter: Clarke's percolating keys and Moyet's mature take on liberation—from drugs? Religion? The closet?—comprise one of synth-pop's first stone grooves on both sides of the Atlantic. – AB
---
The Birthday Party – "Jennifer's Veil"
from Mutiny! (1983)
Right before The Birthday Party made the jump from 4AD to Mute, they released an EP titled The Bad Seed. This would be a portentous release, as the band's frontman Nick Cave would use that to name his new band, The Bad Seeds. But before the Australian punk-blues pioneers broke up, they released one final set of music, the aptly titled Mutiny!, which acts as a bridge between The Birthday Party and The Bad Seeds. One of its key tracks, "Jennifer's Veil," is a slow and sinister blues that wasn't out of character for the band, necessarily, but was even more indicative of where Cave was going. An eerie, atmospheric and quietly intense track, it's where The Bad Seeds was born. – JT
---
Depeche Mode – "People are People"
from Some Great Reward (1984)
History has been kind to the kitschy bounce of their breakthrough third single "Just Can't Get Enough," but Depeche Mode's [early] reputation with earnest industrial pop was really cemented on the Mute label—and worldwide—with single no. 10. "People are People" was the band's first U.S. gold record, a peak they wouldn't see again until the Violator days. This forceful, breathless, metal-on-metal treatise on overcoming social divides spent a year infecting college radio, sales charts, and MTV rotation. And with lyrics emphasizing the literal over the metaphorical, it formed a template for Nine Inch Nails and other easily frustrated digital musicians. – AB
---
Fad Gadget – "Collapsing New People"
from Gag (1984)
This standout single is a tribute of sorts (and possible collaboration) from one Mute artist to another. In fact, the title itself is a reference to Einsturzende Neubauten, whose name means "Collapsing New Buildings." And though it seems to be ambiguous whether or not the band actually played on Frank Tovey's track, the intent is there, in its heavy doses of clanging percussion and metallic noise. Overall, however, it's a masterful production of early industrial, bringing together elements of performance art with dance music into one sexy, sinister, cool work of synth brilliance. – JT
---
Bruce Gilbert – "Here Visit"
from This Way (1984)
During one of Wire's several hiatuses between periods of prolific activity, guitarist Bruce Gilbert launched a number of various projects on Mute, including a series of solo releases under his own name. "Here Visit" is one of only two tracks under 10 minutes long on his 1984 album This Way, but encapsulates his odd electro-industrial compositional style well. It's a hypnotic piece that's driven by psychedelic, percussive loops and gradually builds up into a compelling rhythmic statement, occasionally interrupted by other eerie effects. It's very cool and very strange, and opens up a window of creativity from a member of an already legendary band. – JT
---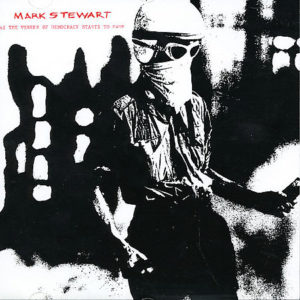 Mark Stewart – "Hypnotized"
from As the Veneer of Democracy Starts to Fade (1985)
After The Pop Group disbanded in the early '80s, Mark Stewart took his music in an even more dub-informed direction, which is notable given how much Jamaican dubplates influenced his more intense art-punk band. "Hypnotized" is driven by electronic beats and keyboard twinkles, voice samples phasing in and out and Stewart's own voice moaning through distorted effects. Stewart even incorporates elements of early hip-hop, with segments being overtaken by DJ scratches. It's hard to fully convey the sensory overload that happens here, since it's always changing, always on the verge of collapse, always going for the viscera. It's not hypnotic in the way that, say, Neu! is, but you sure as hell can't look away. – JT
---
Wire – "Drill"
from Snakedrill EP (1986)
People know Wire helped define post-punk, but not many acknowledge the connections they could make to its dancier margins. After their classic opening trio of albums and the five-year hiatus that followed, the band heralded their new spot on the Mute roster with the Snakedrill EP and this centerpiece track. On its face this was Wire continuing to respond drastically to any prior success, here removing almost all melody in favor of the Graham Lewis/Robert Gotobed rhythm section. In hindsight, the resulting groove drew from both the awkward New Wave artistry of Talking Heads and the spare No Wave funk of outfits like Liquid Liquid and ESG. – AB