10 Essential Album Trilogies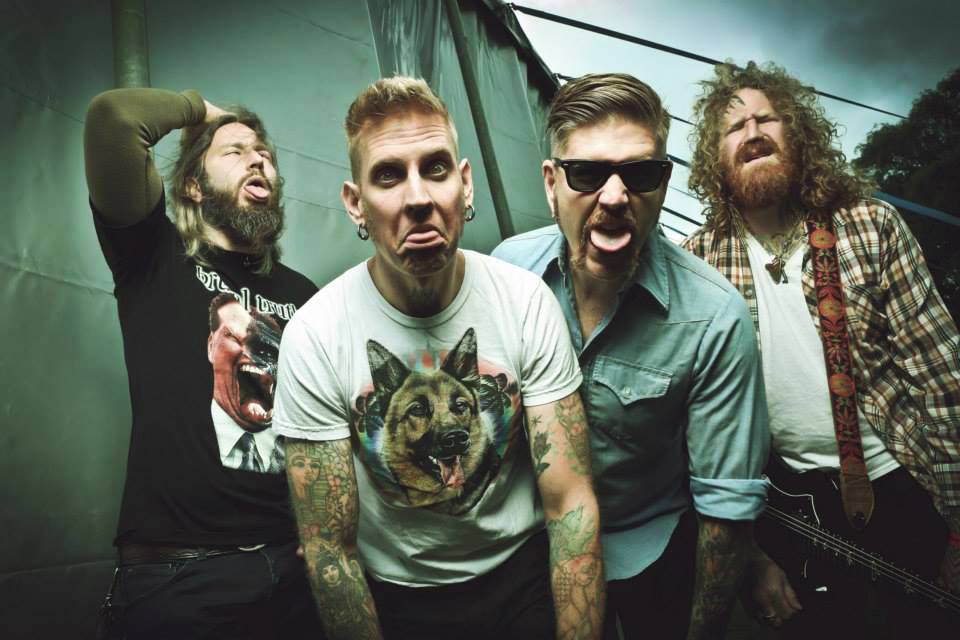 As it is in literature, mythology, nature and superstition, the number three often plays a significant role in music. Throughout the years, a number of significant artists have released—intentional or coincidental—album trilogies, tied together by design or by circumstance. Some of them are snapshots of a moment in time. Others are planned multi-album conceptual works. Some are bound by collaborators, studios, labels or other details. Whatever the connective thread, these ten examples of album triptychs finds that three really is the magic number. Take a look at our list of Essential Album Trilogies below.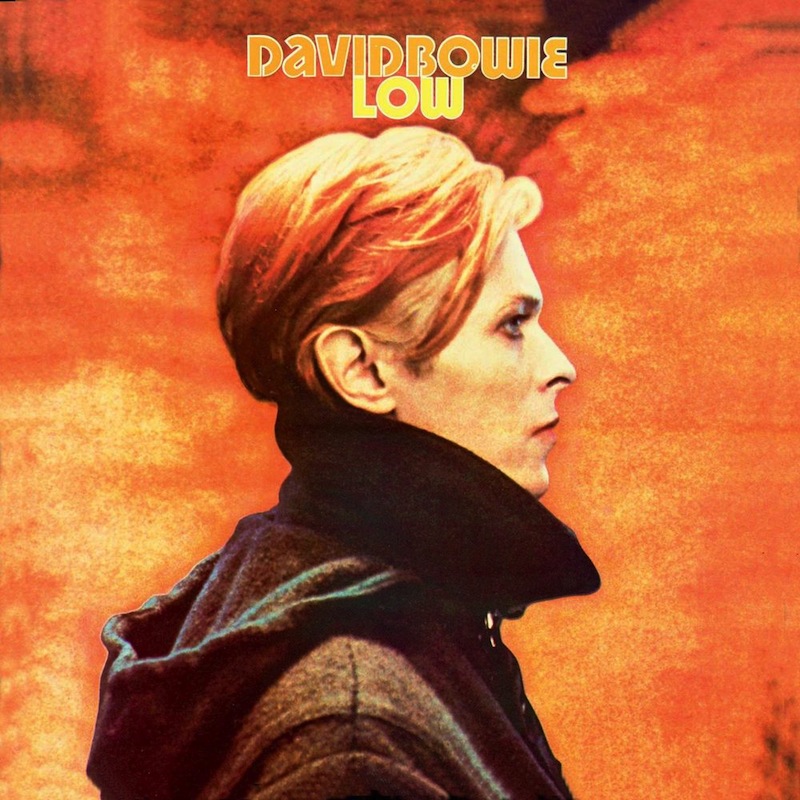 David Bowie – "The Berlin Trilogy"
Low (1977; RCA)
"Heroes" (1977; RCA)
Lodger (1979; RCA)
If we're splitting hairs, David Bowie's Berlin period actually comprises five albums, if you count the two he recorded with Iggy Pop: 1977's The Idiot and Lust For Life. That's four in one year for anyone who's counting. Indeed, Bowie was on a hot streak when he temporarily relocated to Berlin in an effort to kick a cocaine habit and get himself back on track. In the three years of his residency, Bowie—along with Iggy, Brian Eno and Tony Visconti—delved into a period of incredible creativity, writing and recording three albums of progressively more accessible material. Low is an avant garde masterpiece, half comprising instrumental mood pieces and half featuring some of his weirdest and most wonderful rock songs. "Heroes" is somewhat more of a traditional pop album, though it too contains a handful of dark, ambient instrumentals, as well as the monumental title track—arguably his single greatest six minutes of music. And Lodger, though not as highly acclaimed as the other two, finds Bowie stretching his artistic muscles strictly in a pop song context, offering moments both anthemic and off-kilter. These three albums are connected by time, geography and personnel, but also by something more intangible. No other three albums in the Bowie catalog sound anything like the art-rock futurism here (except maybe Station to Station). – Jeff Terich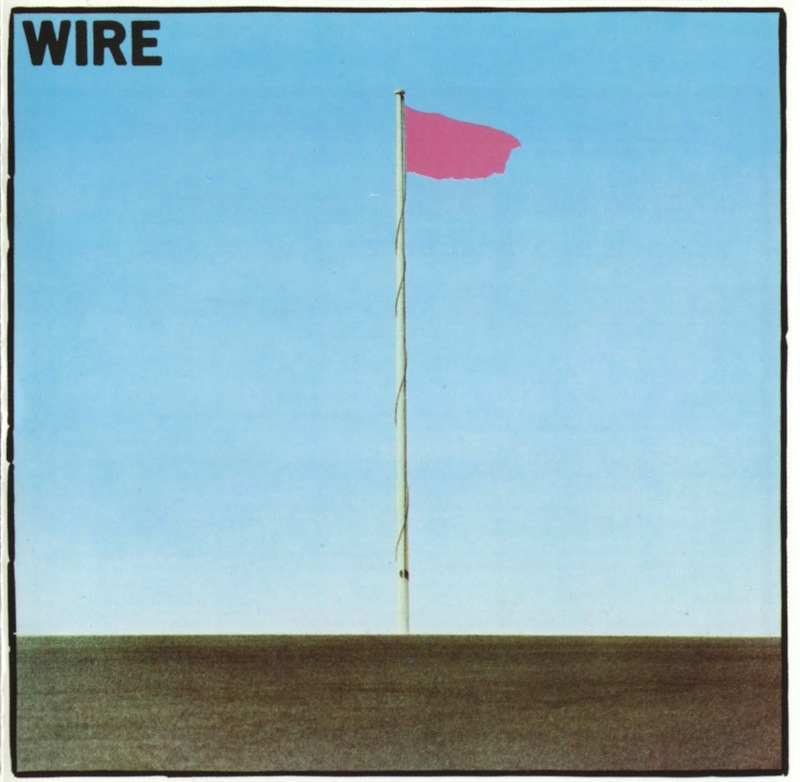 Wire – First three albums
Pink Flag (1977; Harvest)
Chairs Missing (1978; Harvest)
154 (1979; Harvest)
In many situations that comprise a perfect album trilogy, the albums come in quick successions, released one per year in a three-year period. That's how it went for Wire in the first three years of their existence. Their early output was like capturing lightning in a bottle, learning how to manipulate it and then ultimately shaping it into some grand, elegant form. Wire arguably had four separate periods of activity: Their early punk/post-punk years, their glossier '80s period, the Read & Burn '00s resurgence and the creative burst of the present day. Each one has their merits and highlights, but the first three albums of theirs were unstoppable, capturing a band evolving at a mind-blowing clip, going from the brief bursts of energy on Pink Flag to the dark post-punk artistry on Chairs Missing to the avant garde pop on 154. Each album is essentially a 10 out of 10—as strong as argument as any for the best triple-album run by any band of the punk era. Or maybe anyone. – Jeff Terich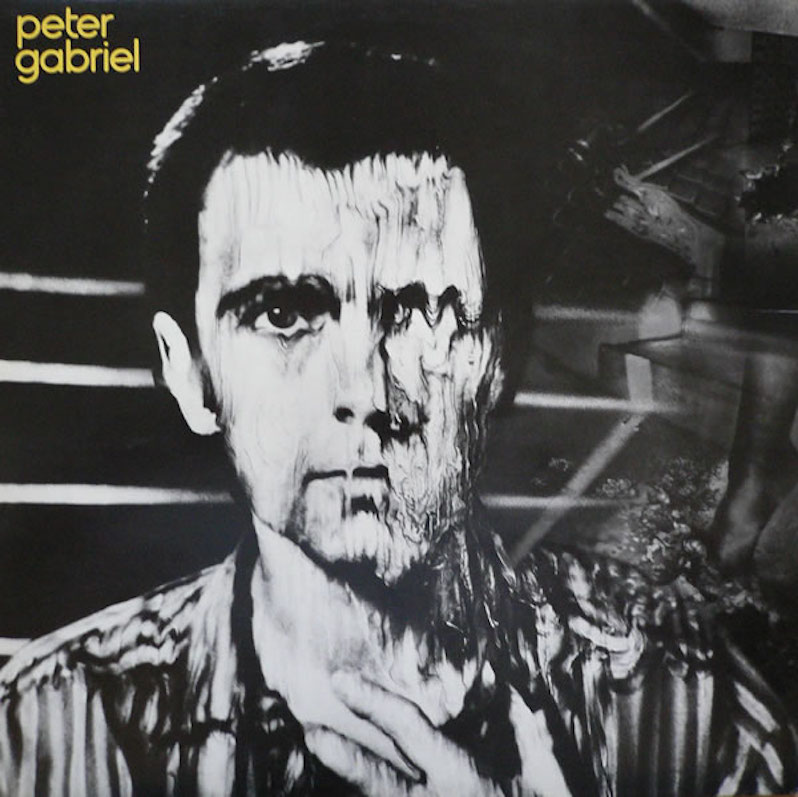 Peter Gabriel – Self-titled album trilogy
Peter Gabriel ("1," or "Car") (1977, Charisma/Atco)
Peter Gabriel ("2," or "Scratch") (1978, Charisma/Atlantic)
Peter Gabriel ("3," or "Melt") (1980, Charisma/Mercury/Geffen)
What began as a way to ease himself back into the music scene after nursing his wife and new daughter back to health quickly snowballed into the development of Peter Gabriel as a visionary artist apart from his old Genesis bandmates. Gabriel's solo debut attempted to refocus his sprawling tendencies with assistance from contemporaries very much tied to those same tendencies (members of King Crimson, Alice Cooper/Pink Floyd producer Bob Ezrin). Even as it managed to suggest everything from barbershop quartet ("Excuse Me") to New Orleans jazz ("Waiting for the Big One"), it delivered one timeless moment in the polished folk update "Solsbury Hill." He followed that a year later with a decidedly even less commercial release. It contained pop songs to be sure, but they were difficult ones looking back to David Bowie ("A Wonderful Day in a One-Way World," "Exposure"), looking over at Bruce Springsteen ("Mother of Violence," "Home Sweet Home"), and looking forward to Prince ("DIY," "Animal Magic"). But the third time was truly the charm, replacing any sense of bloat from #1 and malaise from #2 with tightly-coiled malice. Backed by an army of production wizards and performing friends, Gabriel nimbly and fearlessly stepped into thematic minefields: crime ("Family Snapshot," "Intruder"), the body politic ("Games Without Frontiers," "Biko"), mental illness ("No Self Control," "Lead a Normal Life"). A string of hits and coulda-been-hits from start to finish, this third chapter blazed a trail for social consciousness in mainstream sonic storytelling. Including songs whose genius wouldn't be revealed until further down the road ("Here Comes the Flood" on Shaking the Tree, "On the Air" on Plays Live), Peter Gabriel's first three albums and four years (!) on his own didn't just redefine him. They redefined rock, what it could say, and what it could mean. – Adam Blyweiss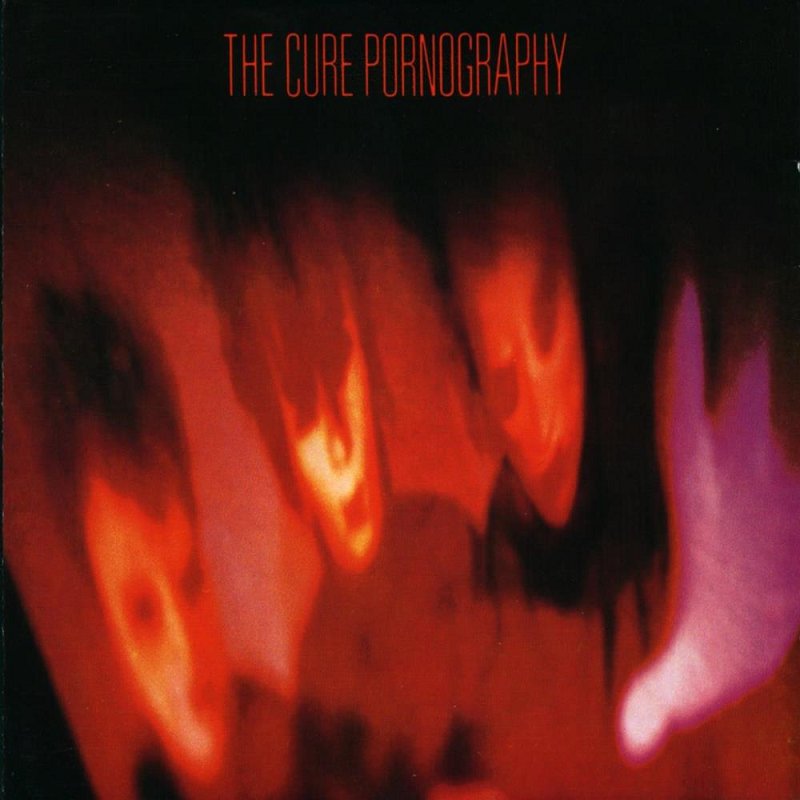 The Cure – "The Trilogy"
Pornography (1982; Fiction/Elektra)
Disintegration (1989; Fiction/Elektra)
Bloodflowers (2000; Fiction/Elektra)
The Cure arguably have more than one significant trilogy in their catalog. The first is their run of second through fourth albums, beginning with Seventeen Seconds and comprising their post-punk period (which is essential listening regardless of absence here). The other shares a common album: 1982's Pornography. Essentially a keystone that holds together the group's overarching catalog of gloom and angst, Pornography ultimately began a thread that ended up being wound throughout their catalog, its moody and intensely heavy songs connecting to the breathtaking majesty of their goth masterpiece, 1989's Disintegration. The two albums are kindred spirits—one a portrait of a young man (Robert Smith) riddled with depression and self-loathing, the other a diary of that same man, growing up and faced with an early-mid-life crisis. Bloodflowers, however, arrived a little over a decade later to tie the three together with a contemporary update. It bears the darkness of the previous two albums though not necessarily as explicitly the despair. It's the last truly ambitious Cure album, of a piece with their other two masterpieces (later released as a trio of live performances). Perhaps it's not necessarily the perfect 10 the other two happen to be, but it was a striking restatement of purpose, and a continuation of a mood that The Cure have always worn well. – Jeff Terich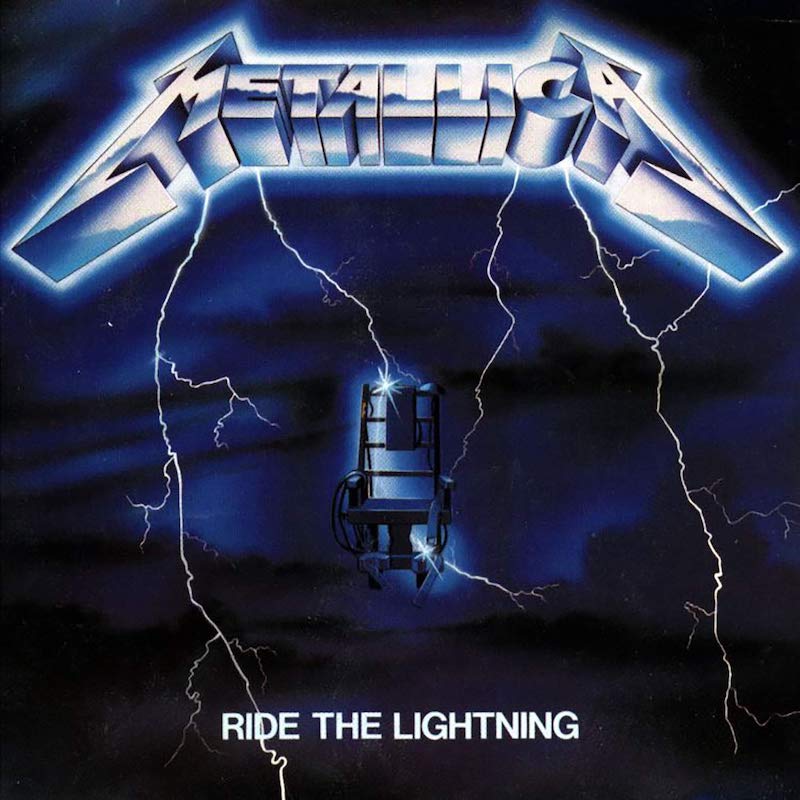 Metallica – The "Cliff Years" trilogy
Kill 'Em All (1983; Elektra)
Ride the Lightning (1984; Elektra)
Master of Puppets (1986; Elektra)
At Metallica's most recent live concert on March 5, 2017, they played 18 songs. Five were from their newest record, Hardwired…to Self Destruct, the album they are touring in support of. But seven were from their first three albums. Singles released: zero. Videos made: zero. But fans of all ages—even those born in the last 30 years—sing along, knowing all of the words. These three albums bottled the essence of Metallica—the youth, the energy, the grime, qualities present in the music as much as in the musicians. The late Cliff Burton added his innovative bass riffing to the mix of punk and metal that became thrash. The albums that followed had high and low points, but the band admits that their two most recent—arguably their two best since 1986—were written by revisiting the methods developed in these original three. – Chad Gorn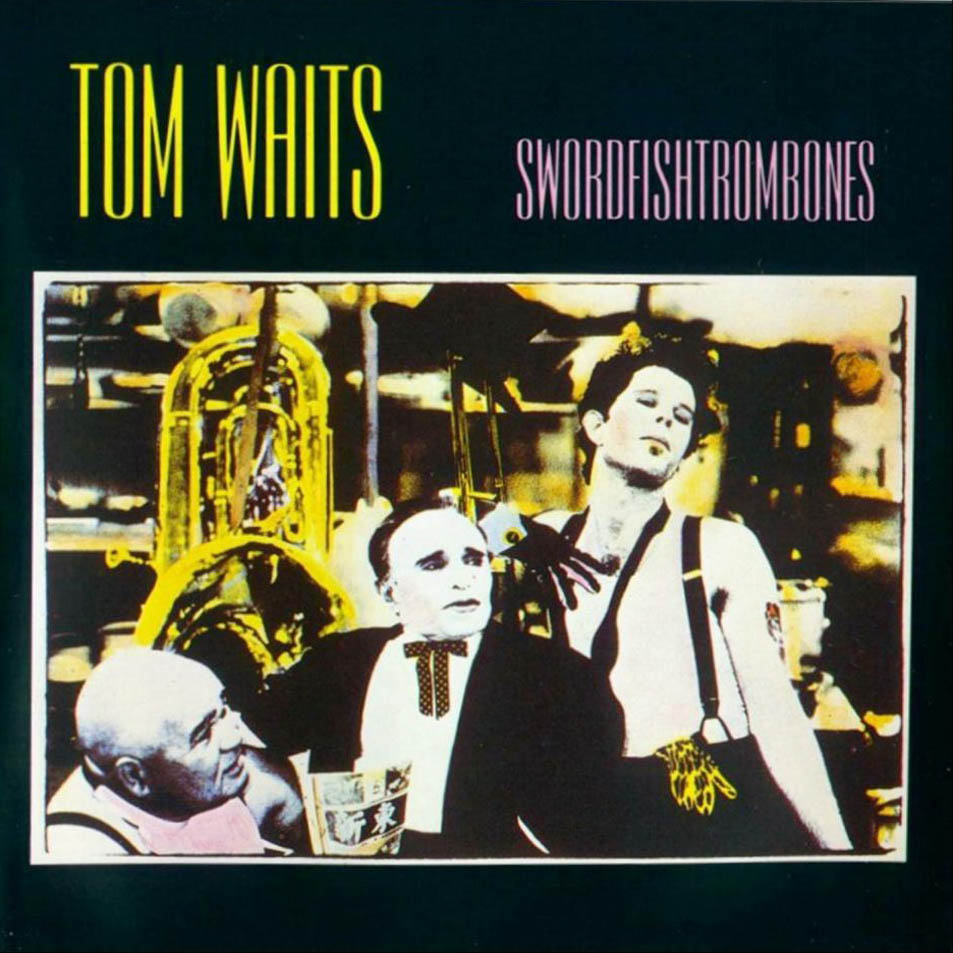 Tom Waits – The "Island Years" trilogy
Swordfishtrombones (1983; Island)
Rain Dogs (1985; Island)
Frank's Wild Years (1987; Island)
Locked into a digestible beatnik persona from the '70s until he scored Francis Ford Coppola's notorious flop One From the Heart, Tom Waits made one of the most dramatic style changes in rock history in 1983. Waits' marriage to Kathleen Brennan—kindled when she worked for Coppola's production company Zoetrope—is often cited as the major impetus for Waits' trajectory shift, and not just because Brennan reintroduced him to Captain Beefheart. Thirty years later, Waits' first three albums under his radically redesigned method now sound like progressive steps that created more than a new foundation: It was a whole goddamn new building, with impressive new aluminum siding.
Swordfishtrombones introduced what would become Waits' most recognizable palette. Forsaking the orchestrations and jazz trappings, the 1983 album was an obvious deconstruction that used broken percussion, rickety arrangements, and most notably Marc Ribot's muted guitar twang to build an entirely frazzled framework. It was like Fellini's Italian carnivals put to music, with stomps like "Underground" and "16 Shells From a Thirty-Ought Six" sidling next to more traditional songs like "In the Neighborhood" and "Johnsburg, Illinois." The tentativeness of Swordfishtrombones was part of the plot, but Rain Dogs flashed total confidence in the new direction. "Clap Hands," "Union Square" and "Jockey Full of Bourbon" were the real moments of liberation that Swordfishtrombones started to pry open, and gave weight to more conventional fare such as "Downtown Train" and "Time," one of Waits' most beautiful songs. Frank's Wild Years brought the whole agenda back to the ground in the guise of a two-act opera. "Hang on St. Christopher" and "Temptation" pulsed with anticipation and danger, and Waits' new employ of neglected keyboards such as the Optigan, the Mellotron and pump organ made "Innocent When You Dream" and "Yesterday Is Here" sound blown into the room by the wind. It's also nice to think Waits was kicking his old identity in the teeth with the lounge parodies of "Straight to the Top (Vegas)" and "I'll Take New York." – Paul Pearson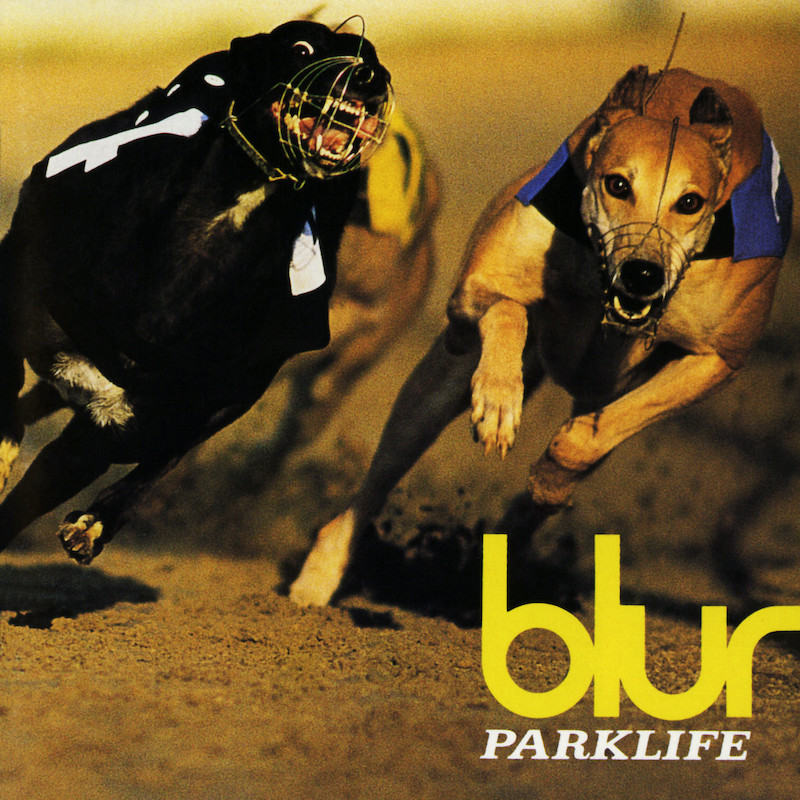 Blur – "Life Trilogy"
Modern Life Is Rubbish (1993; Parlophone)
Parklife (1994; Parlophone/SBK)
The Great Escape (1995; Virgin)
If Blur ultimately lost the battle to Oasis stateside (which, in terms of record sales, seems to bear out) it might have been something lost in the translation. The band's second, third and fourth albums were dubbed the "Life" trilogy as a result of their frequent references to British life and, in two out of three, the word "life" in the title. They're also three of the band's best records, a sharp turn away from the already cooling baggy grooves of debut album Leisure and an embrace of a much stronger songwriting approach. On Modern Life Is Rubbish, the group infused massive hooks into arrangements that nodded to punk and shoegaze, while Parklife expanded their repertoire with horns, piano and electronic sounds, and The Great Escape found them even channeling their own inner Bacharach on "The Universal." The thing about the Blur vs. Oasis war, however, is that in terms of artistic ambition, it was never really a contest—that Blur released three masterpieces in three years and just kept on releasing more was proof of their unstoppable talent, slightly cooler American reception at the time be damned. The melodies, however, are…well, universal. – Jeff Terich
Nirvana – Discography
Bleach (1989; Sub Pop)
Nevermind (1991; DGC)
In Utero (1993; DGC)
If you aren't aware of the significance of Nirvava's trilogy of studio albums by this point in time, there's little I could say that would convince you of their importance. It's not hyperbole to suggest that Nirvana's trilogy acted more as a blueprint for not just the music of the '90s, but helped shape the course of music itself. From the snarling rage of Bleach, to the hook-laden, sugary harmonic discipline of Nevermind, to the screeching, squealing, noise-marked landscapes of In Utero, the dynamics and quality of songwriting throughout the trilogy were peerless at their time, and in many ways, still are. Often imitated, yet never successfully so, Nirvana's trilogy stands the test of time. – Brian Roesler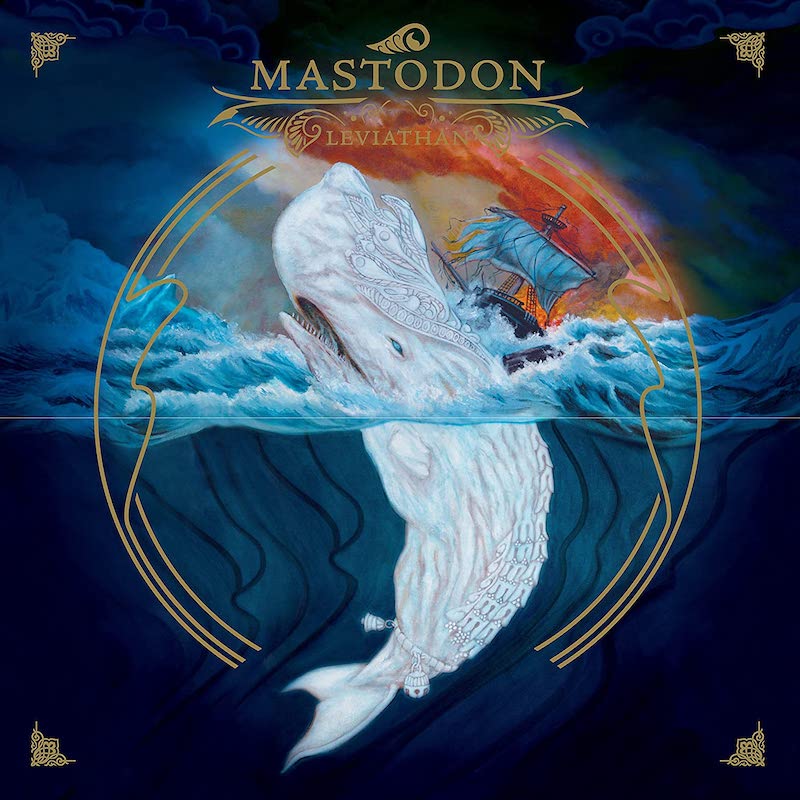 Mastodon – Elements trilogy
Remission (2002; Relapse)
Leviathan (2004; Relapse)
Blood Mountain (2006; Reprise)
The Atlanta metal titans' early albums have been known for their narrative-driven fashion. Leviathan was a musical homage to Herman Melville's classic novel, Moby Dick. Blood Mountain followed the story of an explorer searching for a crystal skull to unlock the next stage of evolution. Yet, there is a common thread between these two albums and their 2000 debut album, Remission. Mastodon tied these albums together through the use of the classical elements. Remission, forged in fire, Leviathan, submerged in water, and Blood Mountain, buried within earth. Interestingly enough, while these albums were thematically linked, this succession of music wonderfully conveyed the progression of Mastodon's sound. Their relatively brief days as a punishing sludge band to their more recent progressive, mainstream brilliance all on vivid display from 2000 to 2006. – Cody Davis
The Weeknd – Trilogy
House of Balloons (2011; Self-released)
Thursday (2011; Self-released)
Echoes of Silence (2011; Self-released)
Before Abel Tesfaye was collaborating with Daft Punk and reportedly dating Selena Gomez, he was a dark and enigmatic R&B artist discovered by Drake. Tesfaye, known as The Weeknd, released a trilogy of mixtapes between March and December of 2011: House of Balloons, Thursday, and Echoes of Silence each packed nine drug and sex-fueled songs that gained mainstream notoriety. His eclectic crooning was shrouded in mystery. His music sampled very atypical sources; see: "The Knowing" (from House of Balloons) which used "Cherry Coloured Funk" by Cocteau Twins. There were also features from Drake and Juicy J on Thursday and Echoes of Silence, respectively. By 2012, Republic Records picked up his first three mixtapes and combined into a compilation album, named Trilogy. Since its release, the album has gone double-platinum and still stands as Tesfaye's greatest work. – Cody Davis