Nick Cave exhibition, Stranger Than Kindness, to open in North America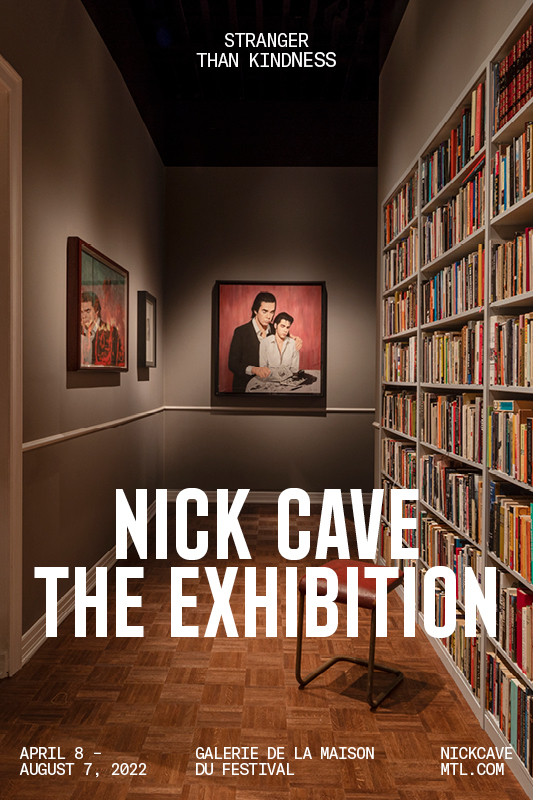 Back in 2020, the Nick Cave exhibition, Stranger Than Kindness, debuted in Copenhagen, featuring objects collected from throughout Cave's career in addition to large scale installations. Now, the exhibition will make its North American debut. On April 8, Stranger Than Kindness will open at the Galerie de la Maison du Festival in Montreal, Quebec. Tickets go on sale on Friday here. See the trailer below.
At the moment there are no scheduled showings of the exhibition in the U.S.
Cave said about the exhibition in a statement, "When the Royal Danish Library contacted me with the idea of a "Nick Cave Exhibition" I was reluctant to get involved. I am not nostalgic by nature and I had no time for a trip down Memory Lane. But the team at the library were clearly serious people with a wonderful infectious energy and they drew me in! We created an exhibition that feels unprecedented in its audacious reach, its feet rooted in the past while extending into the uncertain future. In the end we were able to put together an exhibition of extraordinary detail that commented on the fragile and vulnerable nature of identity. I am so proud to be a part of this unique and unorthodox exhibition—a shattered history we called Stranger Than Kindness."
Nick Cave's most recent album is his 2021 collaboration with Warren Ellis, Carnage.
Nick Cave and The Bad Seeds' "There She Goes My Beautiful World" is on our list of the Top 150 Albums of the 2000s.