Nightmares on Wax announce Smokers Delight 25th anniversary tour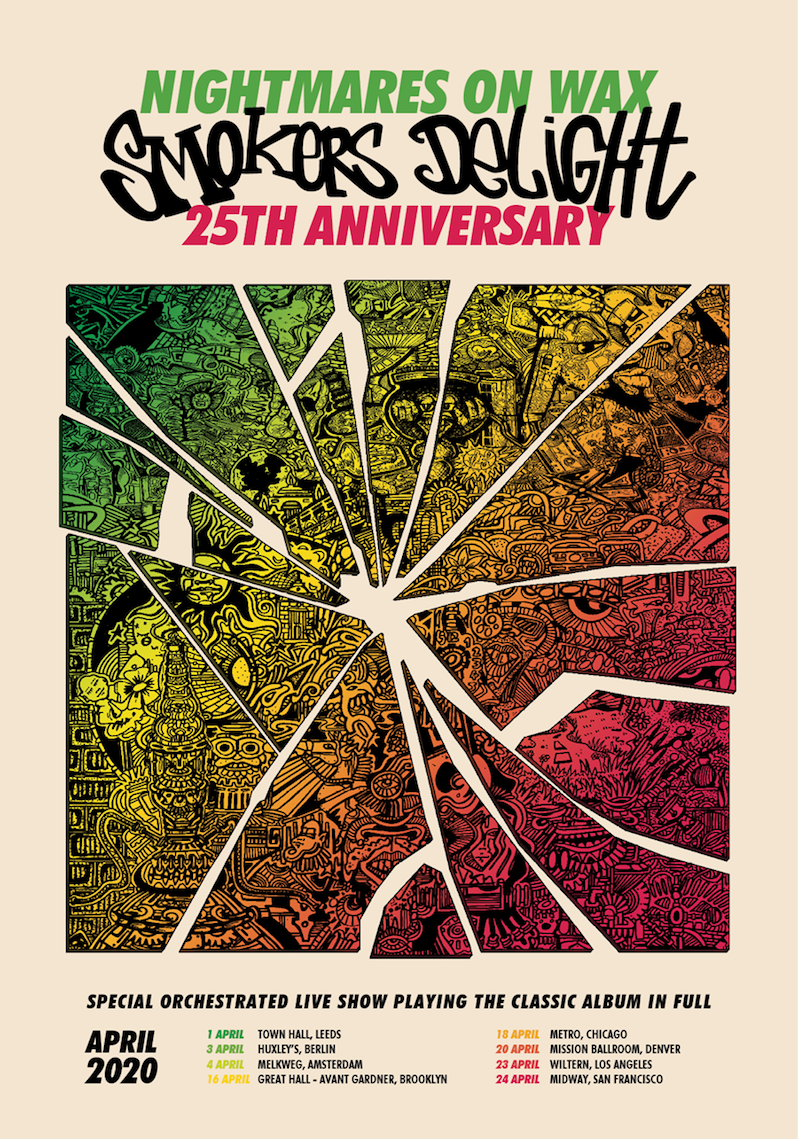 In 2020, Nightmares on Wax's cult-favorite stoned downtempo album Smokers Delight turns 25. And to commemorate the occasion, UK producer George Evelyn has announced a series of anniversary tour dates in both Europe and U.S. In April, the tour kicks off in Leeds, with a pair of Euro dates to follow, and then he'll make his way to the U.S. later that month.
Evelyn says in a statement, ""It's amazing that i'm talking about my album Smoker Delight 25 years later! To say this will be an honour to perform this album live in its entirety at this point in my life right now, is an understatement. I've had so many incredible experiences from releasing music throughout my career, but let me share the fact that this album changed my life and opened me up to new opportunities of how I could produce music going forward. I am forever grateful for this moment in my life, bringing this back to the stage with such a special live show is going to be delightful on many levels."
Check out the dates below.
Nightmares on Wax Smokers Delight tour dates:
4/1 Leeds, UK – Town Hall
4/3 Berlin, DE – Huxley's
4/4 Amsterdam, NL – Melkweg
4/16 Brooklyn, NY – Great Hall – Avant Gardner
4/17 Austin, TX – Mohawk (DJ Set)
4/18 Chicago, US – Metro TKTS
4/20 Denver, CO – Mission Ballroom
4/23 Los Angeles, CA – Wiltern
4/24 Seattle, WA – Nectar Lounge (DJ)
4/25 San Francisco, CA – Midway
Nightmares on Wax's Smokers Delight is featured on our list of 10 Essential Trip-Hop Albums.