10 Essential Trip-Hop Albums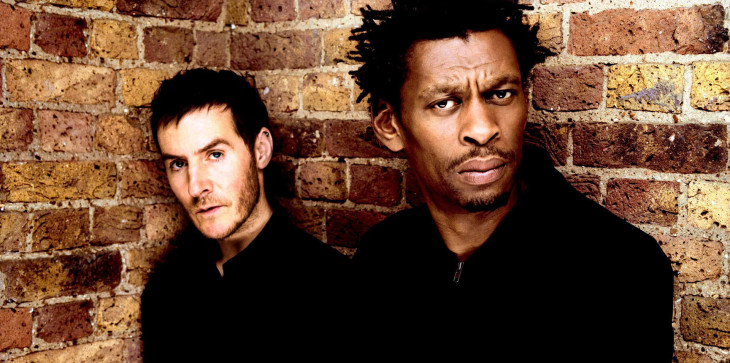 Last month, Treble explored the greatest albums in hip-hop released in the 1990s. It was a great exercise in being immersed in the beat-heavy sounds of the era, but it also inspired us to do a post-script of sorts on the outgrowth of hip-hop that happened in the Bristol club scene in the UK. Using hip-hop beats as a foundation for darker, late-night grooves and smoky atmosphere, trip-hop created a fascinating fusion. As the genre celebrates its 25th anniversary (assuming you count Massive Attack's "Any Love" as the first real trip-hop release, which we suppose is debatable), we assembled our list of 10 of the best trip hop albums. Because nobody loves us — not like you do.
---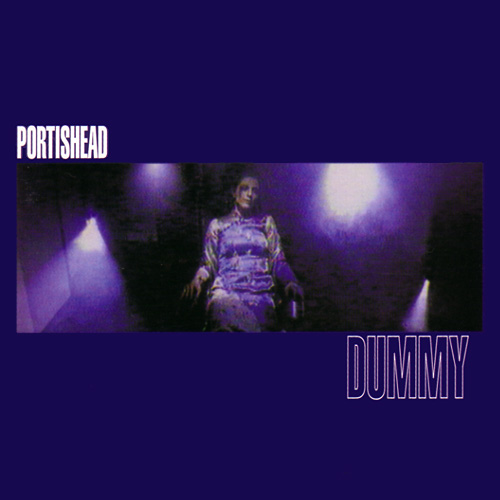 Portishead – Dummy
(1994; Go! Discs/London)
This is not the beginning of trip-hop — that arguably started back in 1988 when Massive Attack released their debut single. But it wasn't until around 1994 that the phrase began to make the rounds outside of its incubating scene in Bristol, UK, and began to circulate in the U.S. and beyond. And it's thanks in large part to Dummy, the breathtaking debut album by Portishead. Named for a small English town, Portishead took a hazy, dark approach to pop music, blending crackly hip-hop beats with sparse guitar licks, noir film samples and a fetish for John Barry. Dummy became a cult hit on the strength of gorgeous, catchy singles like "Sour Times" and "Glory Box," though between those tracks, the group stuffed in moments of soul balladry, heavy-hitting boom-bap beats and swampy, psychedelic dirges. At the time it was completely alien and strange, but compelling in spite of the weirdness that characterized it. That didn't last — within a few years, everyone would come to copy the Portishead template, diluting it a little each time until it lost its intrigue. Even Portishead lost interest; in 2008, the release of the fucked-up, paranoid sounding Third represented a huge transition for the band, revealing once again that Geoff Barrow, Beth Gibbons & Co. are about innovation above all. – JT
---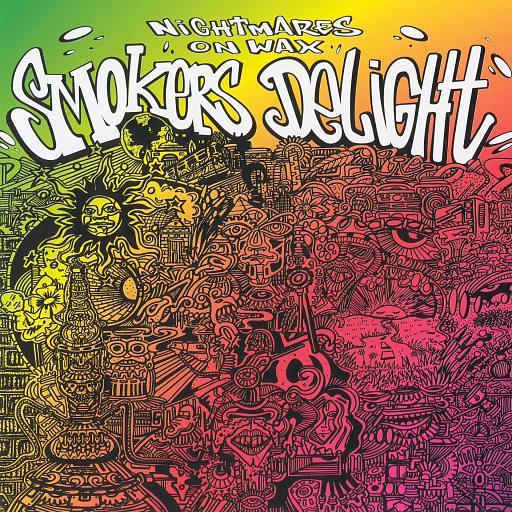 Nightmares on Wax – Smoker's Delight
(1995; Warp)
After releasing an album on then-fledgling label Warp Records in 1991, Nightmares on Wax founder George Evelyn stepped away to run a dance club in Leeds, DJ, and start his own record label.  The context is important because unlike many of the other notable trip-hop releases, Smokers Delight has a distinct DJ feel to it, with an aesthetic that relies on multiple melodies being seamlessly layered on top of each other throughout the course of a song. The transitions between movements are always fluid as new pieces are pulled into the picture by a crossfader that moves at a snail's pace. Take for instance the opening track, "Nights Introlude," which weaves in a "Summer In The City" sample — the one made popular by Pharcyde's "Passin' Me By" — after already establishing a perfectly fine high hat and string-based groove. Evelyn clearly has a fine ear for samples and uses them tastefully but frequently to extremely satisfying ends. Smoker's Delight has aged surprising well over the years; for all of the styles that Evelyn touches on throughout the record from hip hop to funk to dub, there's a unifying coherence that's the true litmus test of a master DJ — a quality that's difficult to map when done well but easy to spot when botched.- DG
---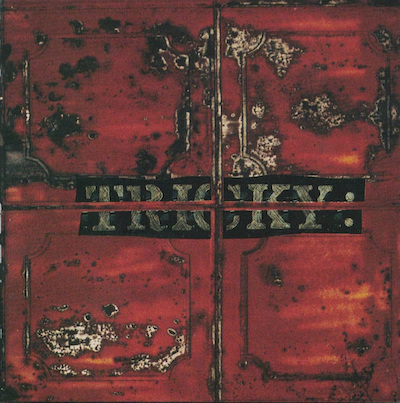 Tricky – Maxinquaye
(1995; Island)
When Tricky left Massive Attack after Blue Lines, there were questions about how he would respond to the challenge of establishing himself as a solo artist. With Maxinquaye, one of the most prodigious debuts of the past three decades, Tricky put those questions to rest with one fell swoop. As enthralling and bold as Blue Lines is, Maxinquaye arguably transcends it with greater scope, ambition, and passion (the album is named after Tricky's mother, who committed suicide). One can simply play any of the tracks on the album to test this assertion; from the bony rattle of "Ponderosa" — which brilliantly samples Shakespeare's Sister — to "Abbaon Fat Tracks," a distorted sex ballad, to the languidly gorgeous closer "Feed Me," Maxinquaye passes every time. Truthfully, its only downside to speak of is that it set the bar too high for Tricky, who hasn't quite been able to match its brilliance again. Bad for Tricky, good for all of us. – CB
---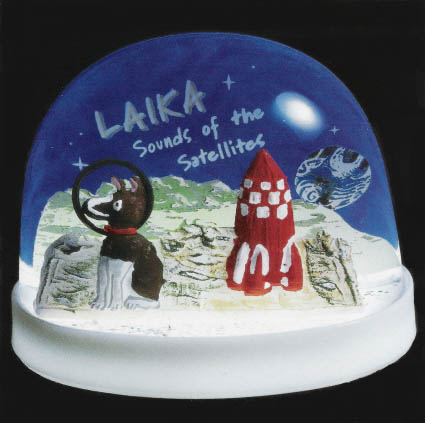 Laika – Sounds of the Satellites
(1997; Sire)
Formed by former Moonshake vocalist Margaret Fiedler and producer/engineer Guy Fixsen, Laika took trip-hop to weird new places. Though the duo used beats and grooves in much the same way that Portishead or Massive Attack did, their manic, polyrhythmic arrangements were far more complex and weird than the club crowd might have been ready for. The lead single from Sound of the Satellites, "Prairie Dog," slinks along a dub-inspired 7/4 rhythm, and the frantic pace of tracks like "Poor Gal" feel more like Remain In Light-era Talking Heads or Metal Box-era Public Image Limited than anything happening in Bristol. This is intense, but fun stuff, and maybe not the most traditional of trip-hop records, but definitely one of the best.
---
Air – Moon Safari
(1998; Source/Caroline)
Air may not fit the British, café lounge archetype that's associated with a majority of popular trip-hop acts, but the French duo's first full-length expands on all of the genre's chill-out aims. Guest vocalist Beth Hirsch contributes to what would become one of Air's all-time most popular songs, "All I Need", as well as another album highlight, "You Make It Easy." Believers in warm introductions and kind goodbyes, Nicolas Godin and Jean-Benoît Dunckel put their two most languid and spacey tracks at the front and back of Moon Safari. Starting things off is "La Femme D'Argent," an instrumental that stays tethered to a thick-stringed, yet subtle bassline, but stretches out with spiraling arpeggios, spunky synth keys and refreshingly human hand claps. Moon Safari isn't so much an album you stop listening to as it is a kind of dream you wake up from; the exact events from the experience are a hazy memory but the color of the ride leaves a vivid, pleasant impression. – DG
---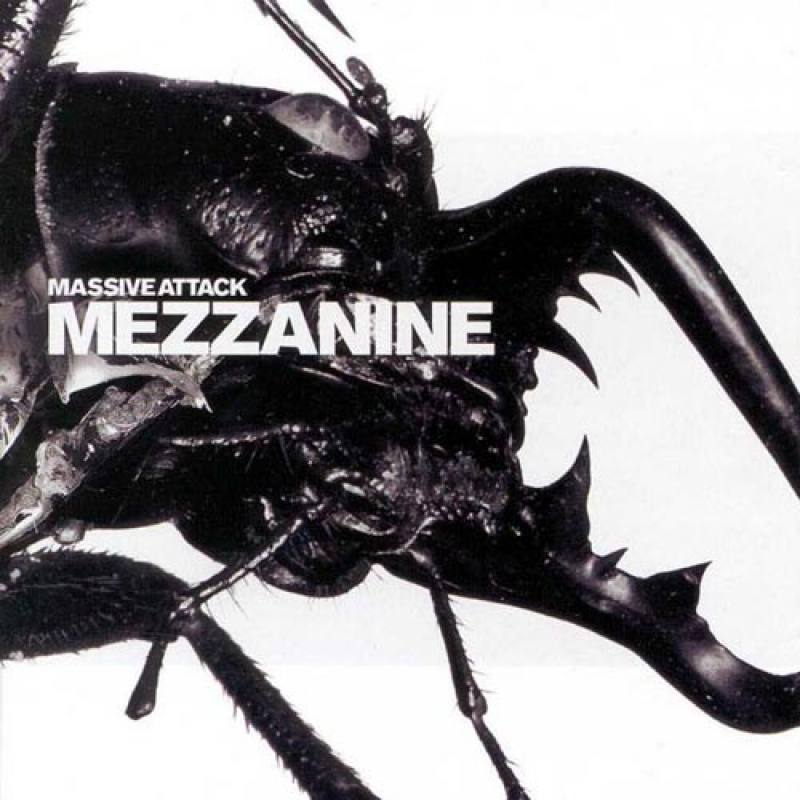 Massive Attack – Mezzanine
(1998; Virgin)
Most groups that emerged during the trip-hop era weren't terribly prolific, and by 1998, a second wave of tepid coffeehouse trip-hop had become the sleepy norm. Having released their last album Protection in 1994, Bristol's Massive Attack at this point weren't front and center in the conversation in the same way that Portishead was before taking an extended break, or with the bright flicker that artists like Esthero and Hooverphonic would briefly enjoy. But in the summer of 1998, Massive Attack not only returned, they did so with their best album yet, a dark, sinister head-trip of an album that crept slowly and hit with lethal force. Mezzanine found Massive Attack entering a dark phase in their career, which hasn't really ever ended, though this is the moment where it's most potent. The eerie lurch of "Angel," the stoned dub-funk of "Risingson," or the evil pulse of "Inertia Creeps" — it amounts to an album by a group seemingly no longer interested in the more positive aspects of club music, as Blue Lines suggested. This is its sweaty, grimy, scraped-up, paranoid, sleazy and possibly even dead underbelly. – JT
---
Morcheeba – Big Calm
(1998; Sire)
Some parts of Morcheeba's sophomore LP, Big Calm, have not aged well. The background DJ scratching on "Blindfold" feels forced and awkward, "The Music That We Hear" is an unnecessary pop rework of a debut album stand-out ("Moog Island"), and I can practically smell the incense when the sitar comes in on "Shoulder Holster." Those few awkward elements aside, Big Calm is held up on the merits of a few choice tracks, namely lead single "The Sea," "Let Me See" and "Over and Over." Singer Skye Edwards' relaxed coolness gives each song a degree of levity without ever dropping the sultry edge. It's a fine line to tip-toe and Edwards always stays a few short steps in front, enticing the listener with the promise of satisfying hooks that come when expected. From the loud bounce of "Let Me See" to the sparse "Over and Over" Edwards has the right balance of tranquility and sexuality to keep heart rates low and attention high. – DG
---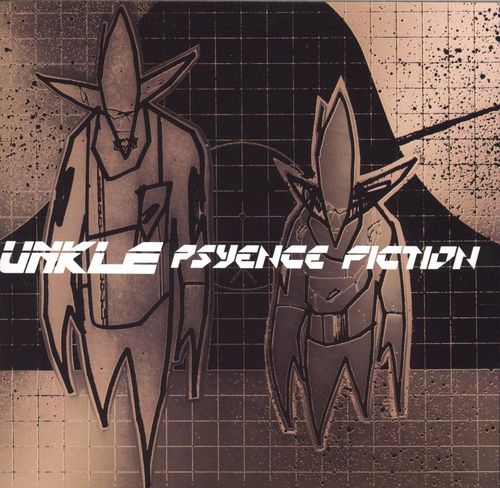 UNKLE – Psyence Fiction
(1998; Mo' Wax)
For me, as it was with likely most listeners who picked up Psyence Fiction, the big sell was a collaboration between DJ Shadow and Thom Yorke. In the late '90s, there was no more glorious dream collaboration, Yorke's vulnerable vocal performance on "Rabbit In Your Headlights" matched perfectly by James Lavelle and Josh Davis' chilly sample arrangement. However, it was just one of many interesting stylistic detours on an album that used trip-hop as a foundation for even bolder experiments. The Verve's Richard Ashcroft lent his vocals to the epic, string-laden "Lonely Soul," Mike D and Metallica's Jason Newstead teamed up on the scrappy hip-hop of "The Knock," and the then-unknown Badly Drawn Boy helmed the harder rocking "Nursery Rhyme." Yet the instrumentals dazzled as well, like the gorgeously psychedelic "Unreal," which was later released in an alternate version with vocals from The Stone Roses' Ian Brown. It was all very lush and gorgeous, but should anyone get the wrong impression, that UNKLE had no sense of humor, segue "Getting Ahead in the Lucrative Field of Artist Management" dedicated its 54 seconds to a hilarious commercial for a board game called "Ball Buster." (Snicker…) – JT
---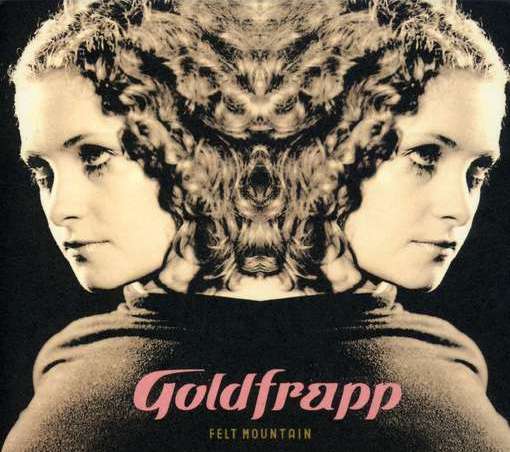 Goldfrapp – Felt Mountain
(2000; Mute)
In the 13 years that have lapsed since Goldfrapp first made their debut with Felt Mountain, they've taken many a stylistic detour, from trashy electro on Black Cherry, to beat-driven glam-pop on Supernature, psych-folk on Seventh Tree, and inexplicably upbeat new wave on Head First. And generally speaking, Alison Goldfrapp and Will Gregory do a bang-up job each time they switch up the formula. Yet their debut follows a trip-hop aesthetic in much the same way that Portishead laid it out, with sexy, dark soundscapes that blend the string-laden grandeur of John Barry's Bond themes with the eccentric folk touch of Lee Hazelwood. It's one of the group's most stunning albums altogether, from the sultry shuffle of "Lovely Head" to the lush orchestration of "Pilots." Whether or not you prefer Goldfrapp in sequins, spandex, furs or forests, it's hard to argue that Felt Mountain isn't one hell of an album. – JT
---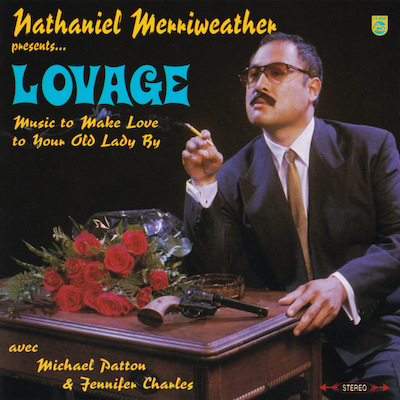 Nathaniel Merriweather presents… Lovage – Music to Make Love to Your Old Lady By
(2001; 75 Ark)
In 2001, under his "Nathanial Meriweather" moniker, Dan The Automator produced a trip-hop album featuring Jennifer Charles (of Elysian Fields) and Mike Patton (of Faith No More, Tomahawk and Mr. Bungle) on vocals. The mixes on Music to Make Love to Your Old Lady By featured Kid Koala on turntables, as well as a couple other Deltron 3030 collaborators. The album paid tribute to Alfred Hitchcock, Serge Gainsbourg, and new wave rockers Berlin. If all that doesn't convince you to listen to this smooth hour of turntable-heavy trip-hop, I don't know what will. – AK