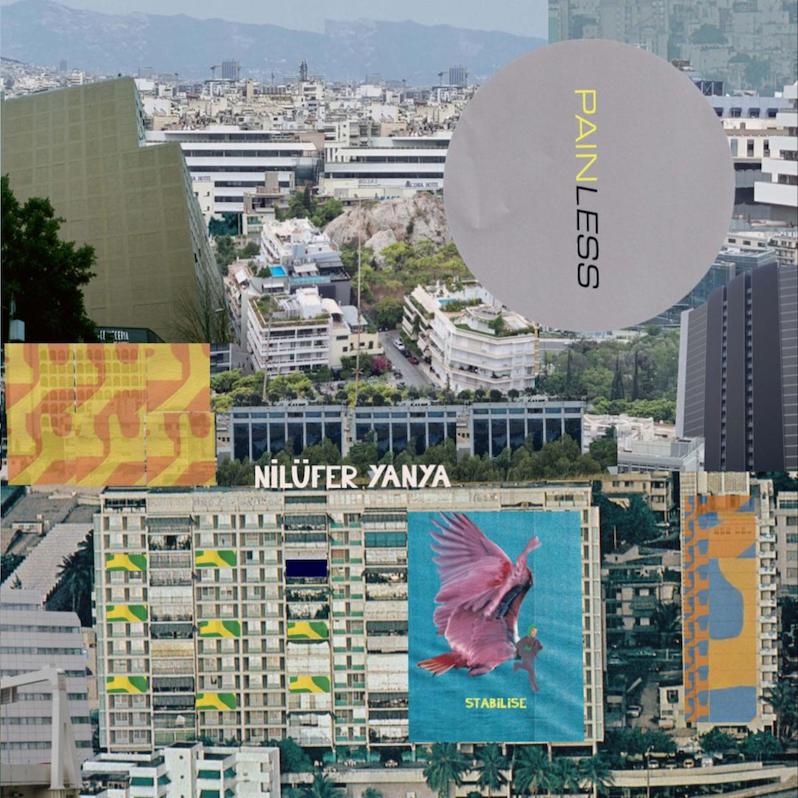 "Left right left right," Nilüfer Yanya intones on the second track of her excellent second record PAINLESS. The banality of the lyrics is undercut by a clever production trick, which pans the singer/songwriter's voice to each respective side of the stereo mix. The moment sums up a thematic throughline of the record: relationships that alternate between bliss and disaster. The album's title is a misnomer to say the least.
Yanya started releasing music in 2014 at the age of 19, but her break came in 2017 with the release of "Baby Luv." That track let harsh feelings simmer under the surface, constantly threatening to bubble up but never quite boiling over. It showed an enormous amount of restraint, and since then, Yanya has been on a hot streak, never quite straying from the template she set with "Baby Luv" but constantly finding new shades in her subtlety. 2019's Miss Universe was a strong set of songs weighed down by an undercooked and unnecessary conceptual framework. Thankfully, Yanya has decided to let the music on PAINLESS stand on its own. It contains fewer traces of pop than her previous work, but makes up for this with some of the most complicated and impressive songwriting of her career.
Texturally, it's an impressive record, with each individual sound crisp and yet covered in the fuzz of white noise. At various points, you might think of Radiohead's In Rainbows or Smashing Pumpkins' Mellon Collie and The Infinite Sadness, art-rock records that happened to include some of the prettiest music of those bands' careers. Take opener "The Dealer." Built out of a breakbeat and shimmery guitar, Yanya unspools a story of uncertainty. "Can't tell if this is real / I thought you were someone to rely on," she sings early on, finding a speak-sing rhythm in the frantic drum pattern. Something that's always elevated her work is Yanya's singing chops. Not only does she have an airy tone rooted in soul, but her phrasing always finds the groove of the song. Few vocalists in indie rock are as locked in as she does. When the bass kicks in for the chorus, she sounds right at home: "I need some time to work out who this is / I need to know now who I'm dealing with." A partner suddenly showing another side of themselves reoccurs across PAINLESS, which often feels like an excavation of a single relationship put under the microscope. Other faster paced tracks like "Stablise" and "The Mystic" operate similarly to "The Dealer," moving with a frantic energy right until the bitter end.
If there's a stumble on the record, it's the three-song passage in the middle that rapidly slows everything down. On their own, "Trouble," "Try," and "Company" are all stunners. Full of heavy textures and heady lyrics, they're some of Yanya's most meditative works. On their own, this is impressive. One right after another, it's a bit of a slog. But it can all be forgiven for the song that precedes this slow down. "Midnight Sun" is easily the best song Yanya has ever written, and an early runner up for best song of the year. Intertwining guitar lines build tension towards a chorus that denies release right up until the final moment, when her abstract lines
about a toxic relationship build to a scuzzed-out shoegaze shout-along, singing "Love is raised by the common thieves / Hiding diamonds up their sleeves / Always I did it for you." As quickly as the floodgates open, they close again. The only choice is to put it on repeat.
---
Label: ATO
Year: 2022
---
Similar Albums: