Pardoner announce new album, Peace Loving People

Marisa Kriangwiwat Holmes
Pardoner have announced a new album. On June 23, they'll release Peace Loving People via Bar/None. The first single from the album is "Are You Free Tonight?" Check out its video below, and take a look at the album's artwork and tracklist, as well as Pardoner's upcoming tour dates.
Pardoner's Max Freeland said about the new single, "One of many on the album about our generation, the things we do to get by, and how we're all goin nowhere fast. Kinda shows the 2 poles of our sound, from something warm and saccharine to something more sinister and violent." 
Peace Loving People follows 2021's Came Down Different.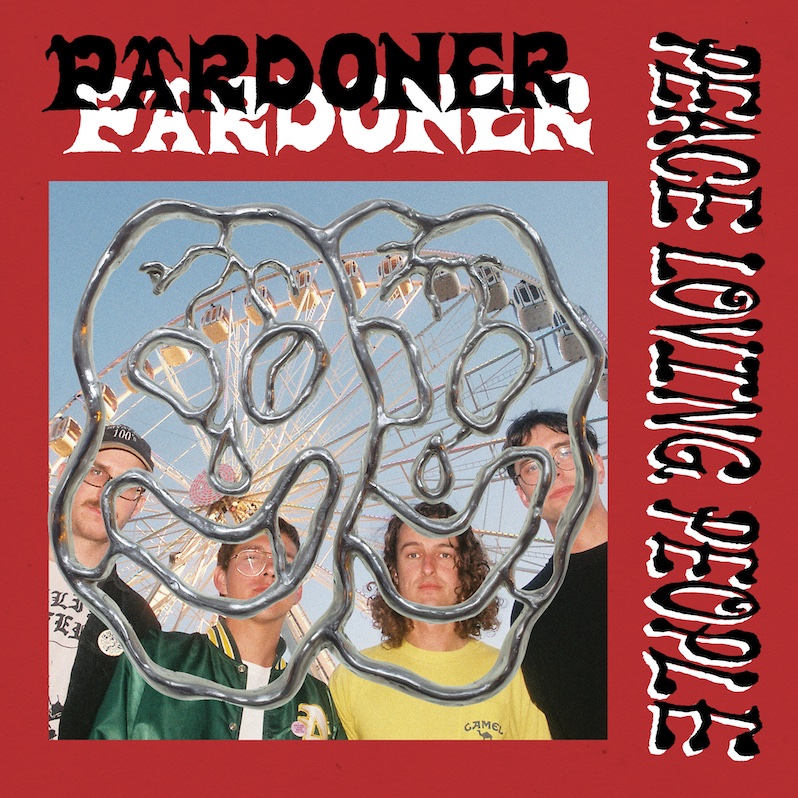 Pardoner Peace Loving People tracklist:
1 Peace Loving People
2 Are You Free Tonight?
3 Deadbeat
4 My Wagon
5 Get Inside!
6 Dreaming's Free
7 Cherries
8 Lily Pad
9 Rosemary's Gone
10 Cruel Gun
11 Doberman
12 Short Song
13 LYO
14 When She's Next To Me
Pardoner tour dates:
7/1 – Reno, CA @ Holland Project
7/3 – Omaha, NB @ American Legion
7/5 – Milwaukee, WI @ X Ray Arcade
7/6 – Chicago, IL @ Empty Bottle
7/7 – Minneapolis, MN @ Turf Club
7/9 – Toronto, ON @ Seascape
7/10 – Montreal, QC @ CASA DEL POPOLO
7/11 – Boston, MA @ O'Briens
7/12 – Ridgewood, NY @ TV Eye
7/13 – Washington, DC – @ Quarry Tavern
7/14 – Philadelphia, PA @ Ukie Club
7/15 – Richmond, VA @ The Warehouse
7/16 – Nashville, TN @ DRKMTTR
7/17 – St. Louis, MO @ Sink Hole
7/18 – Lawrence, KS @ Replay
7/19 – Denver, CO @ Hi Dive
7/20 – Salt Lake City, UT – Quarters
7/22 – Los Angeles, CA @ Gold Diggers