Pardoner : Came Down Different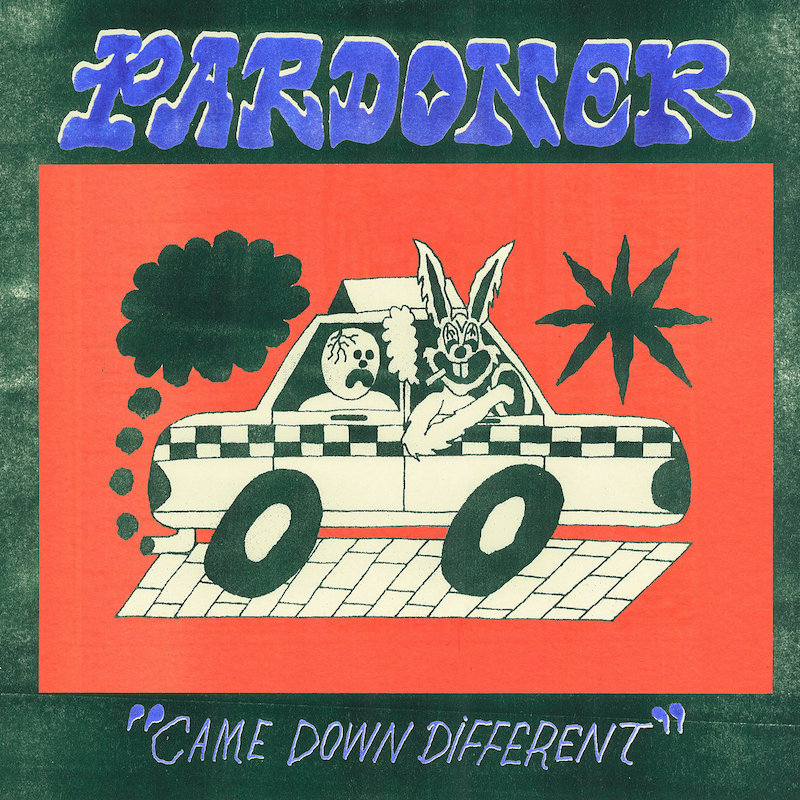 Pardoner has long been a breath of fresh air in an indie rock landscape that can often feel a little timid. The band has been chipping away since 2015, coupling the sonic aggression of hardcore punk with the melodic qualities of '90s-era college rock. In that time they've put out two impressive albums, toured extensively, and built up some steady acclaim. Came Down Different is the quartet's most realized batch of songs to date, packed with the infectious energy they're known for. Their third album finds them at the top of their game: twelve short and sweet garage pop songs played at blistering volumes.
Came Down Different is a deeply melodic album, and the band's ability to blend aggressive guitar breakdowns with pretty melodies is what makes it worth the repeat spins. While it'd be easy to slap a "slacker rock" description onto a band like this, the breadth of sounds and moods on the album prove their experience as songwriters, and their knack for making it sound easy. What sounds like a distorted tape experiment sets the tone of the album, leading into "Donna Said." The song swirls between jangly, guitar pop hooks and heavy doses of fuzz, a balance of chorus pedal bliss and fury. The band cranks the frustration up a notch on "Spike," fusing the power pop of Parquet Courts with the social disdain of Jello Biafra. "He drove up in an electric car, I'm pinching pennies to fix a guitar," barks vocalist Max Freeland, commenting on the age-old but forever relevant worker vs. boss dynamic.
It's hard to understate just how easily Pardoner songs get stuck in your head. Buried beneath the hardcore exterior are some of the catchiest guitar riffs in the contemporary indie rock sphere, and tracks like "Tranquilizer" channel the melodic energy of Yo La Tengo. The band lightens up a bit on the hypnotic and introspective "Lucky Day." In characteristic fashion, the song abruptly cuts away from its sleepy two-chord progression into a Discharge-style d-beat section, jarring the listener from what otherwise might be a mid-album palette cleanser.
Despite the raw power that Pardoner exhibits throughout most of the album, songs like "Hammer Factory" show a more melancholic side to their songwriting. The song's groove is infectious; groups like Spirit of the Beehive or Ovlov come to mind upon first listen, but Pardoner has a meaner edge that separates them from the rest. The contemplative "Fuck You!" concludes Came Down Different. Freeland sings "Malkmus, and Springsteen, McCartney, Mackaye/Getting all my wisdom from a dumb old guy," maybe an echo of the old "kill your idols" adage. "I hope the apple falls far" he sings over a roaring guitar progression, ending the album on a self-reflective, sardonic note.
Pardoner is the kind of band that immediately will make you miss live music, and simultaneously crave to put them at the first of your must-see-live list. Their music has the raw power that transports you to some house show in a packed, sweaty basement, and that's a great quality to have. Came Down Different marks a creative peak for the band, their tightest and most complex album yet.
---
Label: Bar/None
Year: 2021
---
Similar Albums: