Two Parliament albums have been reissued on vinyl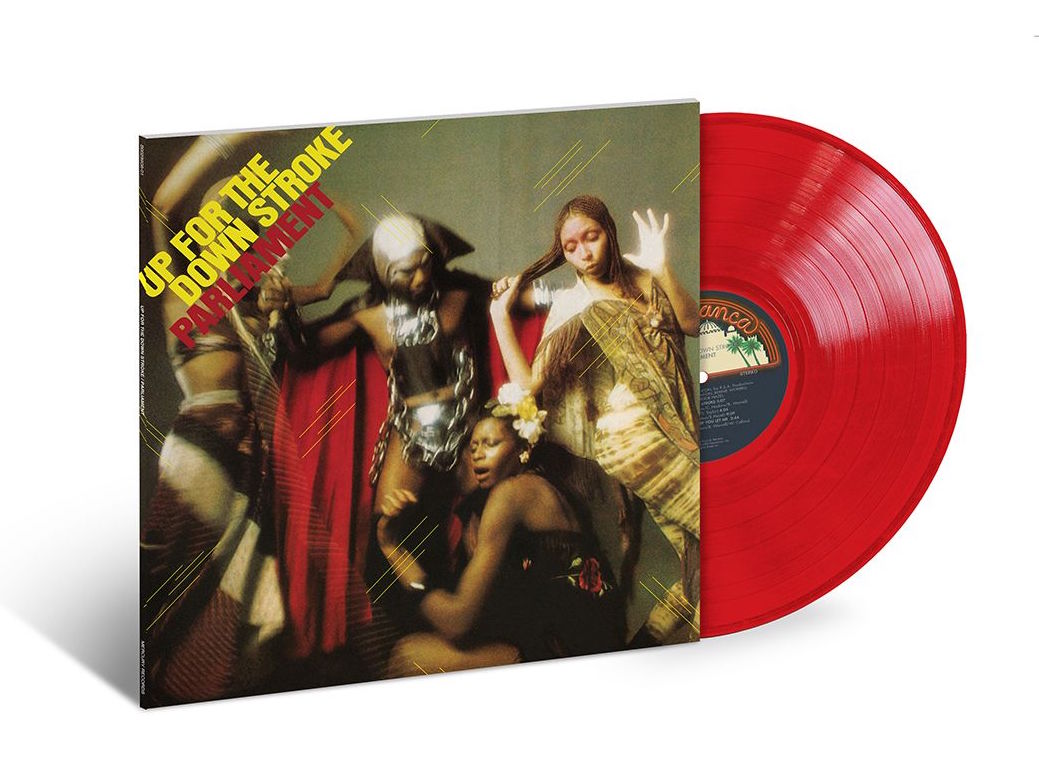 A pair of classic albums by funk legends Parliament are back on vinyl. On Friday, Universal Music Group and its newly launched reissue subsidiary Urban Legends just released new editions of the band's 1974 album Up for the Down Stroke and 1975's Chocolate City. Chocolate City is available on black vinyl, and Up for the Down Stroke has been released on red vinyl. Chocolate City has also been made available as a limited-edition picture disc.
In addition to the reissues, Urban Legends put together a Chocolate City recipes video featuring Roblé Ali and Jerrelle Guy in conversation with Colleen Vincent of Black Food Folks and The James Beard Foundation. Check it out below.
Parliament's Chocolate City is featured on our list of 10 Essential Washington, D.C. albums.