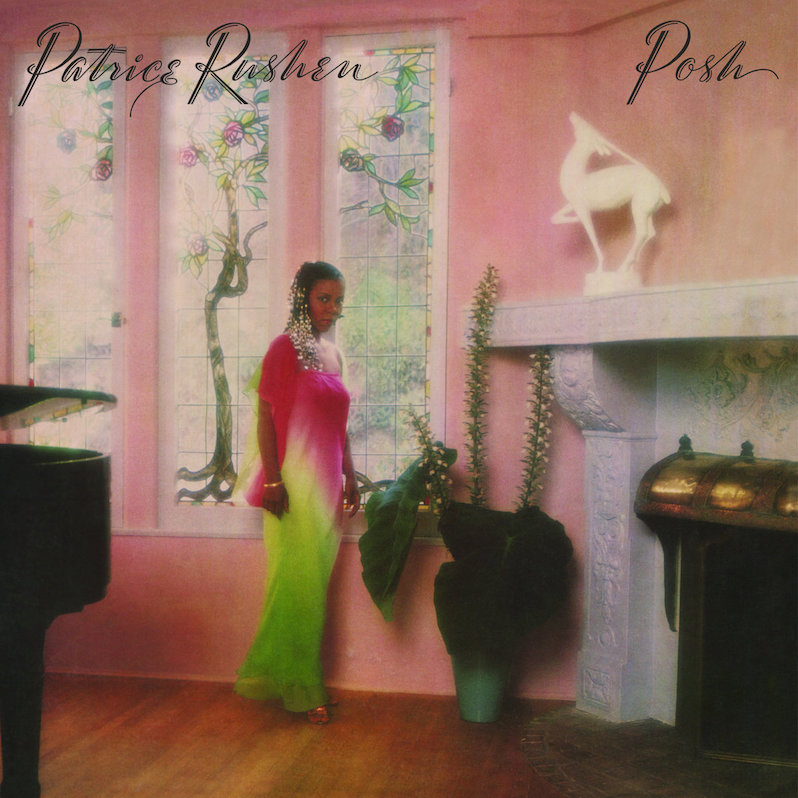 Signed to Elektra in 1977 in hopes of disrupting the grip Donald Byrd and Grover Washington Jr. had on the jazz-funk lane, Patrice Rushen, an LA-based polymath and jazz prodigy, fashioned a career like her mentor Quincy Jones and used her opportunity to make lucid-boogie compositions, roller skating jammers, and string-laden grooves. With Posh, Patrice Rushen's landmark, yet intermediate 1980 album—now fully remastered from the original 1/4-inch tapes by Strut, her ramp-up to boundless earworm sustainability is properly mapped out.
Pizzazz, Posh, Straight From The Heart and Now, recorded from 1978-1984, featured authentic bops good for commercial radio and R&B but made more interesting due to their non-formulaic construction. Rushen, a young African-American woman who wrote, performed, scored, produced, played and ran her own outfit, made her own hack to the bank in the pop-music realm while retaining authenticity with her breakthrough album Straight From The Heart.
"Haven't You Heard," the uniquely animated 1979 disco hit from Pizzazz incorporated heightened Earth Wind & Fire type horn and string charts, a trademark of her arranging prowess during this time, pushed up to full Stravinsky "get in a hurry" intensity. It set up the next album project Posh as a period of transition in Patrice's career when her studio reputation as a go-to pianist and arranger among other artists and musicians had become well established.
"I was lucky to have a group of musicians that I knew well by the time of these recording sessions," remembers Patrice in an interview accompanying the reissue. "I had my pick of really incredible players because of all the studio work I was doing. I also played with Lee Ritenour, Harvey Mason, and others at The Baked Potato club in L.A."
Of the album tracks, Patrice recalls: "'Never Gonna Give You Up' came out of playing ideas at home. Bassist Freddie Washington was living with my family while he tried to get a foothold in L.A.'s music scene and that groove came out of those jams." Grand string arrangements, in the pocket slap bass plucking from Washington, and Rushen's gleaming tone and ever-present lyrical positivity met with stirring chord structure, itʻs an easygoing follow-up to "Haven't You Heard."
Rushen began her recording career as a jazz piano prodigy, not a soul singer. Her earliest albums, mostly fusion, straight-ahead jazz LPs made for Prestige Records, showcase her talents as a master arranger and killer session musician. That cooler than you jazz-fusion keyboard run she lays out in "Haven't You Heard" gets more time and a slower tempo to cook at on "Donʻt Blame Me." Chops, licks, and melodic runs, fit for any of her fusion, not made for radio albums, now covered passages during slo-mo disco configurations—with nothing sounding out of context. Co-singing on the trend of jazz musicians picking up financial stability from disco and R&B sessions. Rushen sang in a way that mirrored in-vogue R&B style of the day. By the late '70s, R&B had docked in its quiet-storm era. Minnie Riperton dominated the charts. Rushen with her very skillful command of nuance, and her own voice, another instrument in the arsenal, blended right in.
"With 'The Dream', I had listened to Minnie Riperton's Come To My Garden, one of my favorite albums" stated Rushen. "With Charles Stepney's arrangements, I saw that he didn't have to use large instrumentation to be orchestral in his approach. So, 'The Dream' was an homage to that kind of writing. …After Posh, we had a better idea from the performance side what was important in our music and that informed my next album, Straight From The Heart. We took a little break after Posh was released, although I was still writing and working regularly on scores for film and TV. That had always been my main focus in my music."
Doggedly optimistic Rushen constantly evangelized one world human race positivity, while arranging dancefloor-driven songs that chose warmth over cynicism. Those jazz musician chops guide her to score ideas, like Roy Ayers, that made direct correlations amidst Jazz, Soul, R&B, Funk, and Disco. With the message of spiritual uplift weaved into the uptempo burner "Look Up," she fed the head and body. Posh is the petri-dish where Rushen pulled new ideas from to perfect that golden run and enduring sound. With contemporary artists, Nas and Mr. Oizo sampling sections of Posh, it starts to unlock this hidden gem before the Grammy nominations appear in the next phase of her career.
---
Label: Strut
Year: 1980/2020
---
Similar Albums: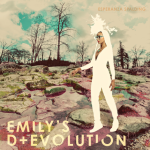 Esperanza Spalding – Emily's D+Evolution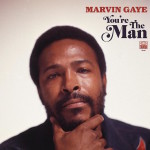 Marvin Gaye – You're the Man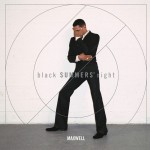 Maxwell – blackSUMMERS'night
John-Paul Shiver
John-Paul Shiver has been contributing to Treble since 2018. His work as an experienced music journalist and pop culture commentator has appeared in The Wire, 48 Hills, Resident Advisor, SF Weekly, Bandcamp Daily, PulpLab, AFROPUNK and Drowned In Sound.