Perversity: Overlooked Records 2013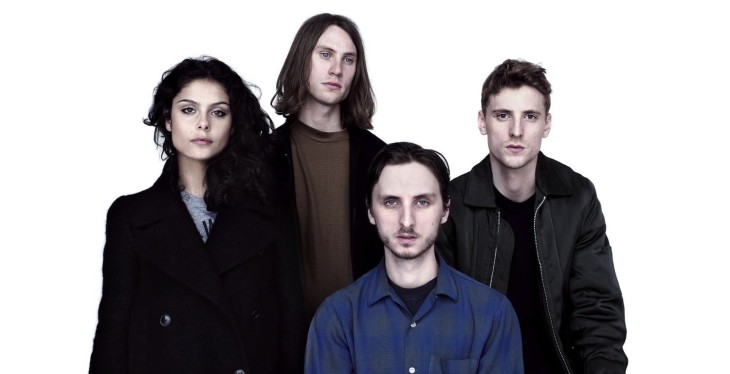 We're getting close to the finish line in an incredible year for music. In just a couple weeks, we'll be posting our favorite albums and songs from the year, as well as some genre-specific standouts. It'll be a comprehensive review of everything we loved — you can count on that. But no matter how much great music we dive through, there's always something that gets left out. So far, we've bestowed 44 albums with the honor of Album of the Week, and there were easily as many that came close. And still… we missed some good stuff. So here's our attempt to do a little last minute catching up before we give you our final word on the best music of 2013.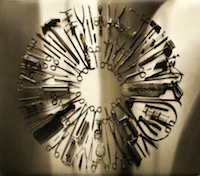 Carcass – Surgical Steel (Nuclear Blast)


After a band is broken up for more than 15 years, the likelihood of recapturing the essence and vitality of those golden, halcyon days is pretty slim. But Liverpool death metal titans Carcass, 17 years after the lackluster Swansong, have done exactly that with Surgical Steel, an 11-track monster of searing riffs and soaring hooks that could have come straight off of their 1993 album Heartwork. True to its title, Surgical Steel is metal that's precise and efficient, sharpened and polished to perfection. They pull off menacingly concise death metal rippers like "Thrasher's Abbatoir," NWOBHM-leaning riff fests like "Cadaver Pouch Conveyor System," and dizzyingly intense groovers like "Unfit for Human Consumption." All the venom and gore of classic Carcass is front and center on Surgical Steel, not to mention riffs that go for the jugular. But its melodies are its greatest asset.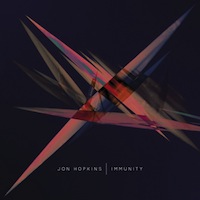 Jon Hopkins – Immunity (Domino)


Four years is a reasonably long interval between albums in this day and age, but since Jon Hopkins released his excellent, underrated Insides, he's kept pretty busy. He contributed to Brian Eno's Small Craft on a Milk Sea and King Creosote's Diamond Mine EP, and before that, he co-produced and performed on Coldplay's Viva La Vida. Impressive as that all might be, it's his own work that leaves the heaviest impact. On his latest album, Immunity, he builds on the airy, acoustic textures of his previous album and dives deeper into a more synth-heavy IDM techno sound that veers from the atmospherically glitchy ("We Disappear") to the pulsing and tense ("Open Eye Signal") and the slow-building and epic ("Collider"). It's dance music, if you want it to be, but it feels much more sensorial and hypnotic. Immunity is music that will take you places.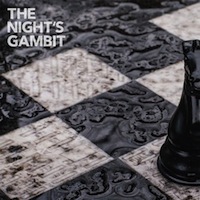 KA – The Night's Gambit (Iron Works)


Liquid Swords vibes come early on The Night's Gambit, the third full-length album by Brooklyn emcee KA. His voice sounds a little more like Raekwon than GZA/Genius (with a little bit of Tricky mixed in), but the similarities are still there: the creepy film samples, the ominous beats, the whole chess thing. But KA occupies a strangely surreal place rather than the more viscerally gritty atmosphere that GZA and RZA concoct on that landmark album. Everything on The Night's Gambit flows with a low-key psychedelic vibe rather than with hard banging boom-bap beats, and KA's own flow is cold and detached. In a sense that makes it all the more ominous, like on "Peace Akhi," which transitions from a key piece of dialogue from The Wire's first season into a skeletal beat built around a bassy piano hook, and a series of $10 one-liners like "I play chess but my past is checkered." What's most impressive about The Night's Gambit is how many of hip-hop's rules it breaks, and yet somehow still absolutely knocks. KA doesn't beat you over the head with his verses — it might even take a few listens before it all begins to sink in — but once The Night's Gambit hits you, it hits hard.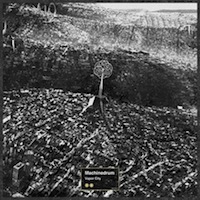 Machinedrum – Vapor City (Ninja Tune)


I certainly didn't enter 2013 thinking we'd get two footwork albums as impressive as this fall's pair of powerful offerings, DJ Rashad's Double Cup and Machinedrum's Vapor City. The former is an aggressive, hyperactive set of songs that bang hard and keep the tempos at impossibly, infectiously overclocked BPMs. Machinedrum's Travis Stewart does too, sort of, but with greater attention paid to atmosphere. On leadoff track "Gunshotta," Stewart positions himself as a kind of drum 'n' bass Burial, layering pitch-shifted R&B vocals over heavy-hitting jungle beats. But Vapor City is about more than just rhythm and tempo. "Infinite Us" finds Stewart's beats maintaining more frantic speeds, but take those away and you end up with a psychedelic ambient head trip, with gentle piano chords being gradually tweaked and pushed into disorienting spaces. And when that beat-driven intensity scales back a bit, as on "Center Your Love," what's left is a mesmerizingly strange downtempo IDM hallucination, like a slightly more hook-driven outtake from Boards of Canada's Tomorrow's Harvest. Stewart has been making music as Machinedrum since early on in the '00s, but Vapor City shows the impressive amount of distance he's traveled in those 12 long years.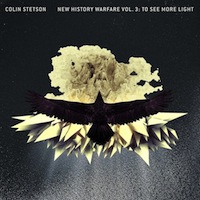 Colin Stetson – New History Warfare Vol. 3: To See More Light (Constellation)


Starting off a record with the dangerously underexposed Justin Vernon (cough) isn't necessarily a novel way to get anyone's attention these days, but on To See More Light, Colin Stetson's third entry in the New History Warfare series, Vernon is merely a guest in an intricate minimalist gauntlet braved by Stetson's own impossibly conditioned lungs. The kind of breathing techniques and single-take performances that the saxophonist employs are pretty demanding — even superhuman at times. And on To See More Light, they're put to use in some of his darkest, most intense compositions. Performed essentially entirely on saxophone, To See More Light is a more intense counterpart to 2011's Judges. There's a chilling, ghostly feel to "High Above a Grey Green Sea" and "In Mirrors," and a furiously abrasive sound on "Brute," which closes with some monosyllabic barks from Vernon, which proves he can pull off the metal tough-guy sound if he so chooses (I'd be on board). Stetson still sounds ghostly on "Among the Sef," but with a touch more heroism. This is big, powerful, moving music — all you need is one talented, determined and visionary artists to pull that off.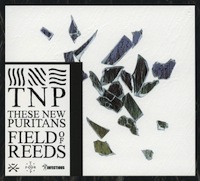 These New Puritans – Field of Reeds (Domino)


UK post-punk group These New Puritans haven't stayed in one place for more than one album at a time, or even for more than one section of album at a time. On their debut, Beat Pyramid, the band embraced a certain sleek minimalism in their icy, dark punk grooves, and on second album, Hidden, embraced beats for a more electronic approach. But with Field of Reeds, the band spreads out and opens up for a post-punk approach inspired by the likes of Talk Talk. It's the best move the group could have possibly made, allowing a wider expanse of sound that's at once melodic and abstract, graceful and absolutely chilling. It's hard to imagine this is even the same band that once made darkly intense punk songs after hearing the gorgeous "Fragment Two" or the towering "V (Island Song)". And it's not the same band — it's actually a much better one.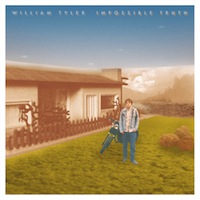 William Tyler – Impossible Truth (Merge)


William Tyler spends a sizable chunk of his time performing with alt-country chamber-pop group Lambchop, but on his solo work, the Nashville guitarist takes less inspiration from the likes of Gene Clark and Burt Bacharach as he does John Fahey or Robbie Basho. On second album Impossible Truth, the accomplished, innovative guitarist juxtaposes psychedelic rock with American primitivism, with a slice of eastern ragas on the side. It's a rich, heady sound, meditative at times, but always exciting and beaming with intrigue. On solo piece "The Geography of Intrigue," Tyler incorporates references to The Rolling Stones' "Paint It Black" into an ambient blues motif, while "Cadillac Desert" has a triumphant sound bolstered by bowed bass and vibraphone. And though "The Last Residents of Westfall" is supposedly inspired by World of Warcraft, it's not an immediate association, the arrangement itself sounding more like the link between Fahey and Chicago post-rock, a la Tortoise. On Impossible Truth, Tyler is working with styles and an approach that have been around a while, but here he proves there's still a lot of terrain left to be explored.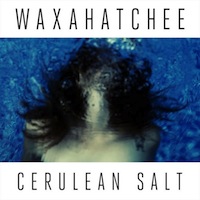 Waxahatchee – Cerulean Salt (Don Giovanni)


Cerulean Salt, the second album by Philadelphia singer-songwriter Katie Crutchfield, aka Waxahatchee, doesn't immediately hit you with its intensity or raw power. In fact, it's a pretty low-key release on the whole, built more around gentle, gorgeous melodies than volume or momentum. It really wouldn't work any other way — Crutchfield's songs aren't meant to stun but rather to subtly seduce, via their subliminally infectious hooks, softly gorgeous arrangements and cleverly written lyrics. As such, Crutchfield has been compared to the likes of Cat Power, Liz Phair and Elliott Smith, all of which are perfectly apt points of reference. Her style is less of a "twee" indie pop approach than one that's honest and confessional, relying on the simplicity of her songwriting to provide a vessel for her personal verses. She does occasionally turn up the fuzz and go for some noisy gusto, as on the dense "Misery Over Dispute," but her wheelhouse is in the stripped-down, homespun ballads like "Tangled Envisioning," which need nothing more than Crutchfield's voice and guitar to break your heart.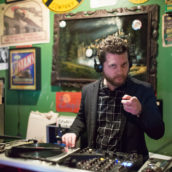 Jeff Terich
Jeff Terich is the founder and editor of Treble. He's been writing about music for 20 years and has been published at American Songwriter, Bandcamp Daily, Reverb, Spin, Stereogum, uDiscoverMusic, VinylMePlease and some others that he's forgetting right now. He's still not tired of it.