Pixies announce new box set, Come On Pilgrim…it's Surfer Rosa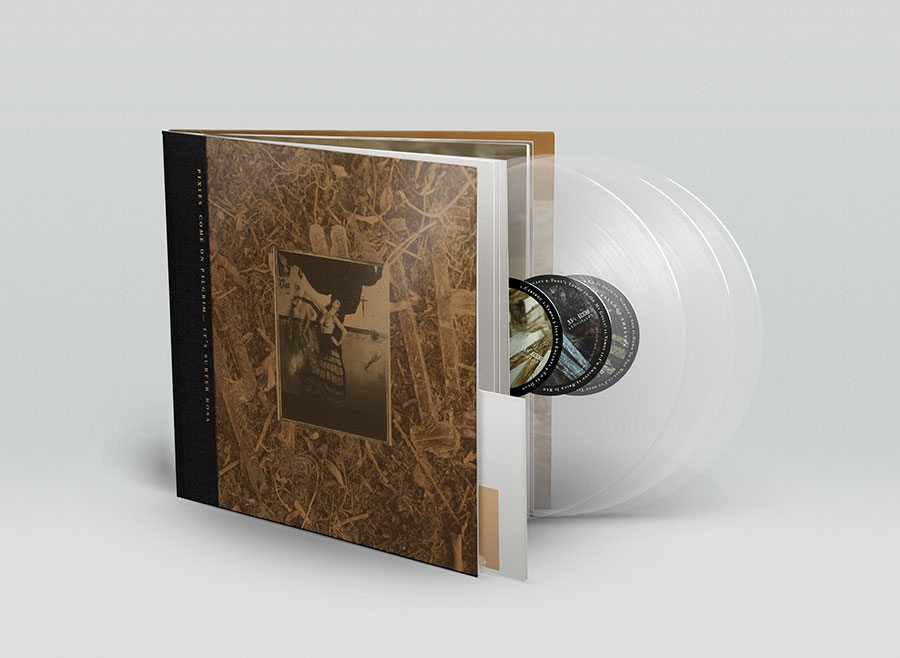 This year, Pixies' influential debut album Surfer Rosa turns 30, so the band is releasing a new box set for its anniversary. On September 28, 4AD is releasing Come On Pilgrim…It's Surfer Rosa, which features their debut album plus first EP Come On Pilgrim, which originally was released in 1987. The box set, which will be available as a 3xCD or 3xLP set, also features the live set, Live From the Fallout Shelter, one of the earliest live recordings from the band from back in 1986, before Come On Pilgrim was released. The set features some early versions of "Subbacultcha" and "Down to the Well," which wouldn't be released until several years later. Take a look at that album's tracklist and watch a trailer below. Pre-orders can be found here.
A deluxe version of the box set featuring clear vinyl and a "clothbound hardbook" with art, lyrics and more will be released in November.
Pixies Live from the Fallout Shelter tracklist:
1 / A1 Holiday Song
2 / A2 I'm Amazed
3 / A3 Rock A My Soul
4 / A4 Isla De Encanta
5 / A5 Caribou
6 / A6 Broken Face
7 / A7 Subbacultcha
8 / A8 Build High
9 / B1 Ed Is Dead
10 / B2 Nimrod's Son
11 / B3 Down To The Well
12 / B4 I've Been Tired
13 / B5 Boom Chicka Boom
14 / B6 Vamos
15 / B7 In Heaven
16 / x Pixies Interview
Pixies are on our list of the 30 Best Bands of the Past 30 Years.