The 30 Best Bands of the Past 30 Years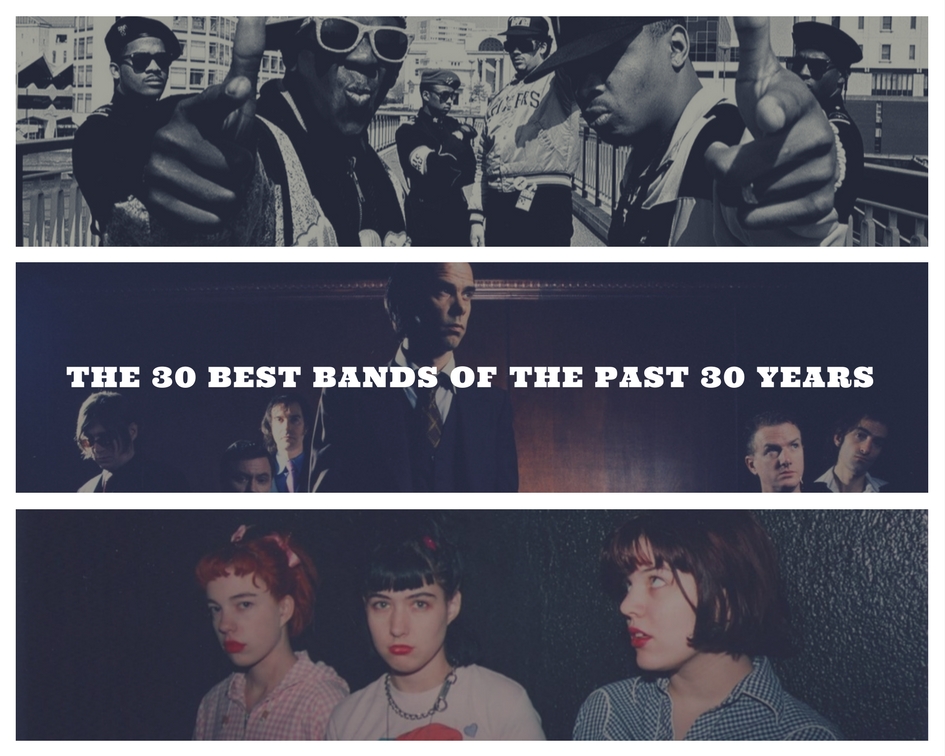 It's always fascinating, the rabbit holes down which fandom will lead you. One of our Associate Editors is a mad fan of R.E.M., and has burned into his brain the image of the Georgia alt-rockers on the cover of Rolling Stone with a headline screaming their praise as "America's Best Rock Band." This was, as fate and research would have it, a proclamation made in December of 1987. So he, and then we, got to thinking: Where has a title like that really gone in the 30 years since then?
There's plenty of anecdotal evidence and actual data suggesting the debate is moot, what with rock allegedly being dead. But even before such trending nonsense, little critical consensus existed on what constituted consistent rock greatness. The British music press call a random band the all-caps BEST EVER in different magazines every other month. Conversely, major American publications and journalists rarely pin any one act down in this manner—R.E.M.'s designation way back when seems a fleeting anomaly. And of course, how much of this is legitimate back-and-forth and how much is just enough content variation to attract eyeballs?
Yes, musical production, delivery, and contextualizing have all shifted dramatically since the waning days of the Reagan era. With Treble's best-of-2017 festivities over, we decided to explore performers who have stood the test of that particular time. We compiled our writers' lists of their favorite or otherwise "best" pop music groups active since the start of 1988. "Active" for us meant at least a release of an EP's worth of music: That eliminated many classic rockers like The Beatles and Black Sabbath, as well as some underground gods like The Velvet Underground, Joy Division, and The Smiths.
In those lists, we tried to consider not just the artists' proper albums and songs but their live performances, their influence by or on other musicians, their fan service, and their ongoing relevance in pop culture. How great is a band if others aren't inspired by them? How great are they if they won't tour, or only tour? In calculating this Treble countdown of the 30 best bands of the last 30 years we hope to continue an informed, important discussion of the music we all love, or at least spark one in the void.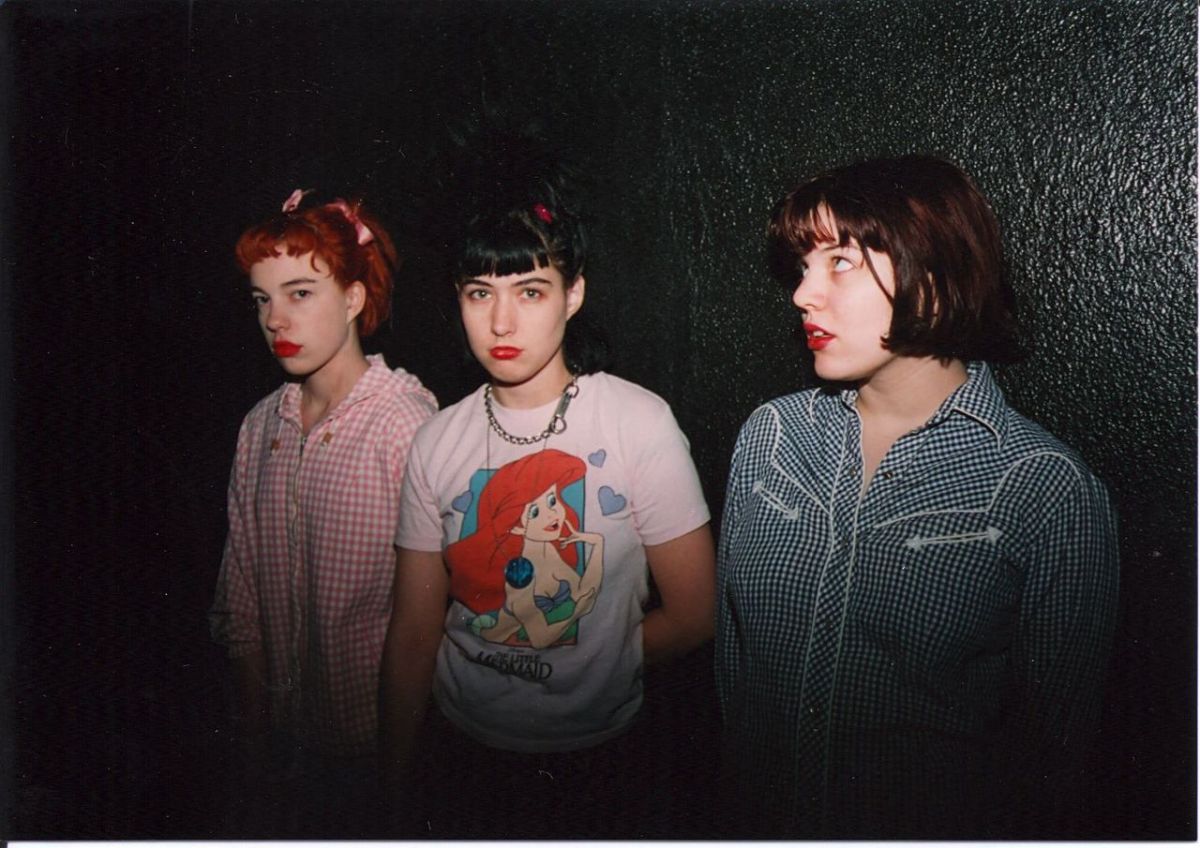 30. Bikini Kill
Bikini Kill's brief existence and staunch commitment to DIY punk ethics epitomized the group's own genre. From 1990-1997, the band set off a chain reaction for the riot grrrl movement, quickly becoming revered (and hated) feminist figureheads in a male-dominated scene. Across three landmark full-length releases, Kathleen Hannah, Kathi Wilcox, Tobi Vail and Billy Karren blurred the lines between raw punk and abrasive hardcore. While their style was novel, their short lifespan unfortunately stopped just short of the band's impending evolution, sonically pigeonholing the Bikini Kill catalogue on account of punk music's framework. The band members future endeavors with groups like Le Tigre, The Julie Ruin and The Frumpies never necessarily harnessed the heated fervor of Bikini Kill, but the band holds a lasting impact on both punk and feminist countercultures. – Patrick Pilch
Essential Recordings: Pussy Whipped (1993); The Singles (1998)
Why they're not #1: Their discography, while awesome, is limited to just a couple albums and a handful of EPs.
29. The Roots
Not the first hip-hop group to comprise a proper band of live musicians, but definitely the ones who perfected it, Philadelphia's The Roots brought an organic funk to a sound built on obscure crate-dig finds. Guided by the deep-pocket rhythms of drummer and bandleader Amir "Questlove" Thompson and helmed by underrated emcee Black Thought, The Roots brought a genuine jam session to a hip-hop stage—and anyone who's seen them live knows that they're one of the most dynamic live acts in America, or honestly, the world. They've never been afraid to mess with the formula, and though their catalog since Things Fall Apart has had some pretty wide swings, it's found them succeeding with their experiments more often than not, even if their late night gig on Fallon does slow down the release schedule a bit. – Jeff Terich
Essential Recordings: Do You Want More?! (1995); Illadelph Halflife (1996); Things Fall Apart (1999); Game Theory (2006); How I Got Over (2010); undun (2011)
Why they're not #1: Jimmy might be starting to cramp their style a bit.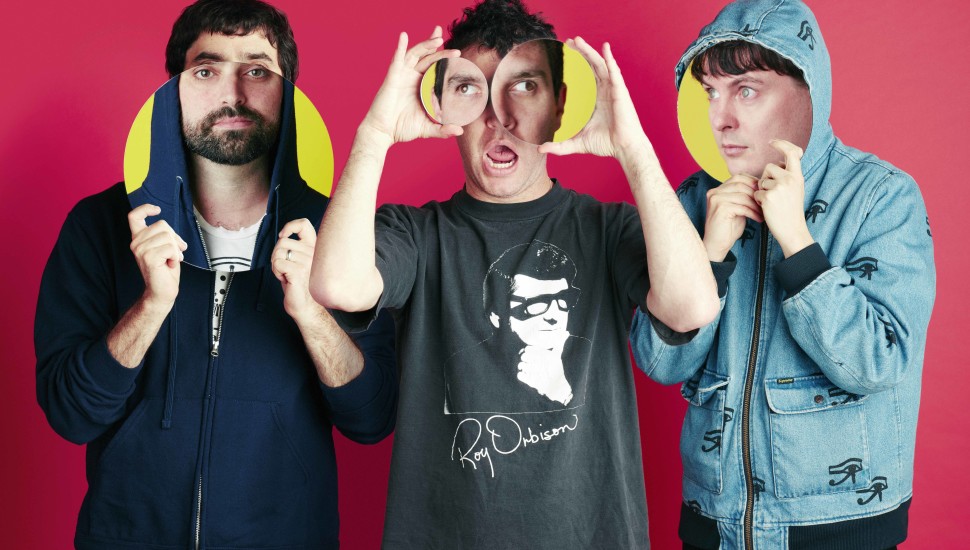 28. Animal Collective
If we agree that music is an art form defined by the LP then there is no other band in the last 30 years that has contributed more to progressing it than Animal Collective has. How is this for a run of albums? The sticky hot perfection of Sung Tongs, an album that would help define New Weird America's sound and usher in a new generation of Brian Wilson worshiping weirdos. The undeniable drum beat of Feels, announcing their creative intentions to the world. The psychedelic pop of Strawberry Jam that would become the Rosetta stone of the interconnected worlds of pop and indie rock for the decade to follow. And then finally the domestic head bopping bliss of the Obama-era Merriweather Post Pavilion.
Animal Collective became the most vital band of an era that saw indie rock occupying a space in pop culture like it had never before. You can track the rising power of the band right alongside the explosion of online music journalism. In a decade of distraction and hyperactive music sharing Animal Collective was the band most essential to our new experience. They wore masks and sang campfire songs. For a five year span they were everything. – Wesley Whitacre
Essential Recordings: Here Comes the Indian (2003); Sung Tongs (2003); Feels (2005); Strawberry Jam (2007); Merriweather Post Pavilion (2009); Fall Be Kind EP (2009)
Why they're not #1: Their solo releases are starting to eclipse their collaborative material.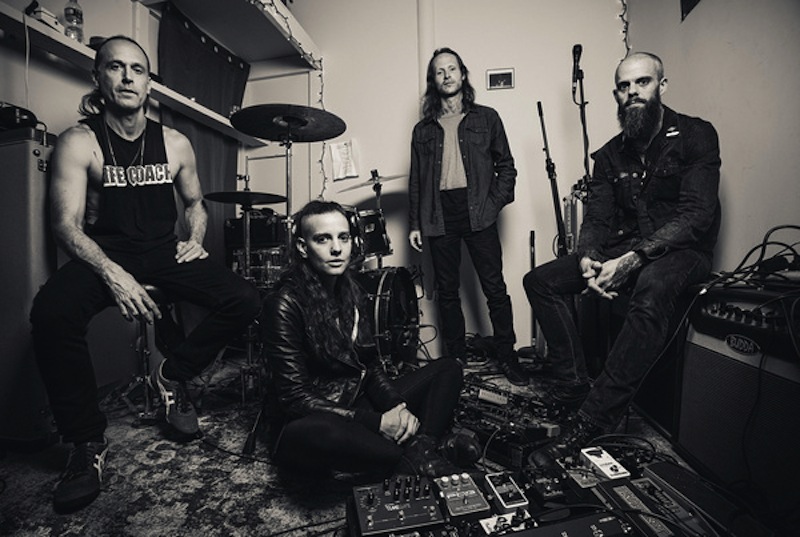 27. Baroness
Savannah's Baroness have been a staple in the Georgia sludge scene since 2003. Guitarist and singer,John Baizley and his bandmates brought a refreshing take on the murky genre that dominates much of the peach state's metal scene—much like their Atlanta brethren in Mastodon. For Baroness, consistency and quality, not quantity, are major factors in the band's overwhelming success over the past decade and a half. Their palette of colored albums culminates in a vibrant display of visionary rock and metal. From the early Red Album and Blue Record to the stirring double-album Yellow and Green in 2012 and the most recent Purple, each Baroness effort somehow manages to rip the most complex emotions out of the chest of a metalhead like myself while I throw my fist in the air and bang my head. – Cody Davis
Essential Recordings: Red Album (2007); Blue Record (2009); Yellow and Green (2012); Purple (2015)
Why they're not #1: Metal continues to be consistently underrated…even for a band that's right on the cusp of a mainstream crossover breakthrough.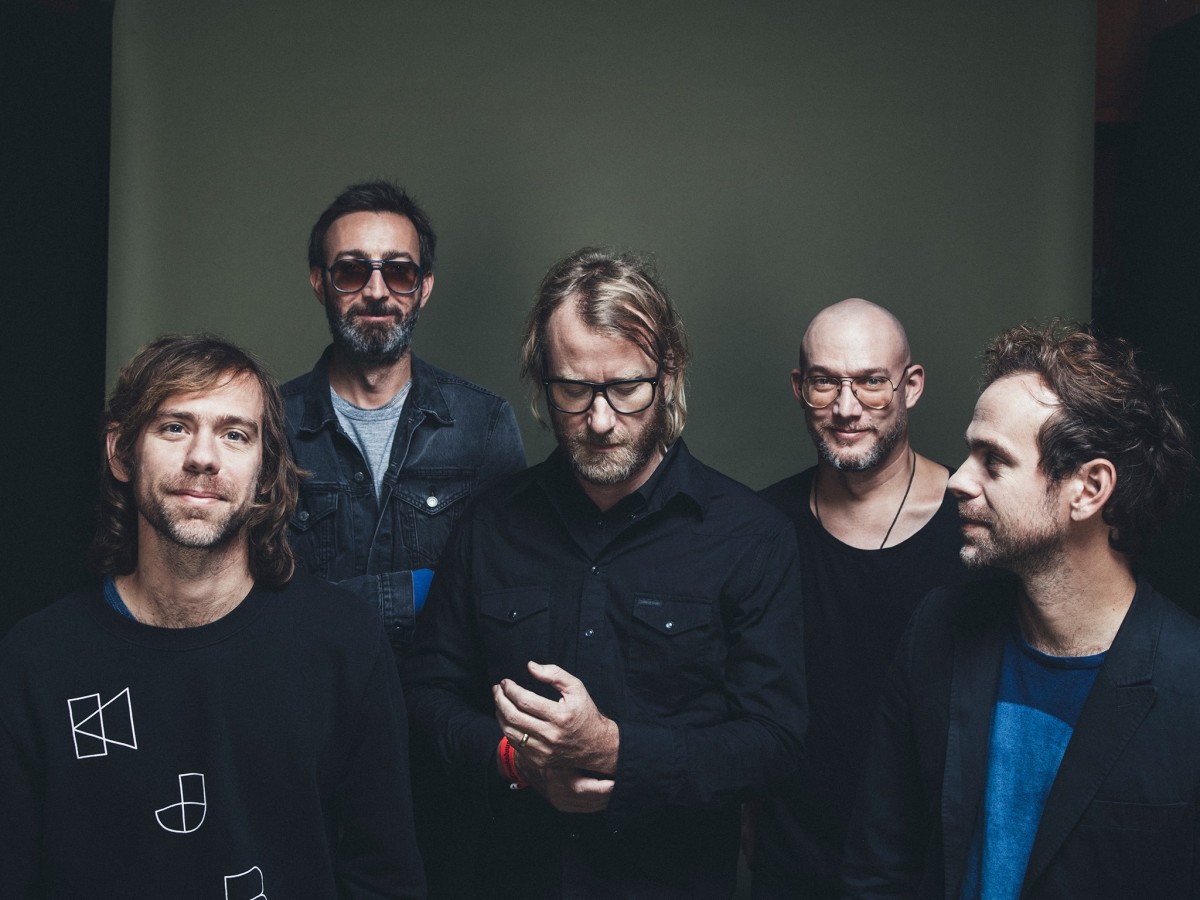 26. The National
Much of what The National document in their music is painfully ordinary: anxieties borne of new parenthood, the day-to-day drain of functional clinical depression, the thousands of small skirmishes amid any long-term relationship, the repetition of suburbia. The way they execute these stories—through knotty, minimalist rock masterminded by the Dessner and Devendorf brothers (equally inspired by postpunk and Springsteen) and the artful lyrics of frontman Matt Berninger—is anything but the usual.
Since the early 2000s, The National have made three bonafide classic albums (Alligator, High Violet and Trouble Will Find Me) and no bad albums. That's its own small miracle. On their latest, 2017's Sleep Well Beast, the band added darkwave-accented electronic drums and textures to create a dreadful, regretful mood in the wake of a destroyed marriage. More jaded folks might call this "millennial dad rock," but whatever that vague phrase means, it sure doesn't make them boring or staid. – Liam Green
Essential Recordings: Sad Songs for Dirty Lovers (2003); Alligator (2005); Boxer (2007); High Violet (2010); Trouble Will Find Me (2013); Sleep Well Beast (2017)
Why they're not #1: Un-elegant, innocent falls into the un-magnificent lives of adults take a few listens to click.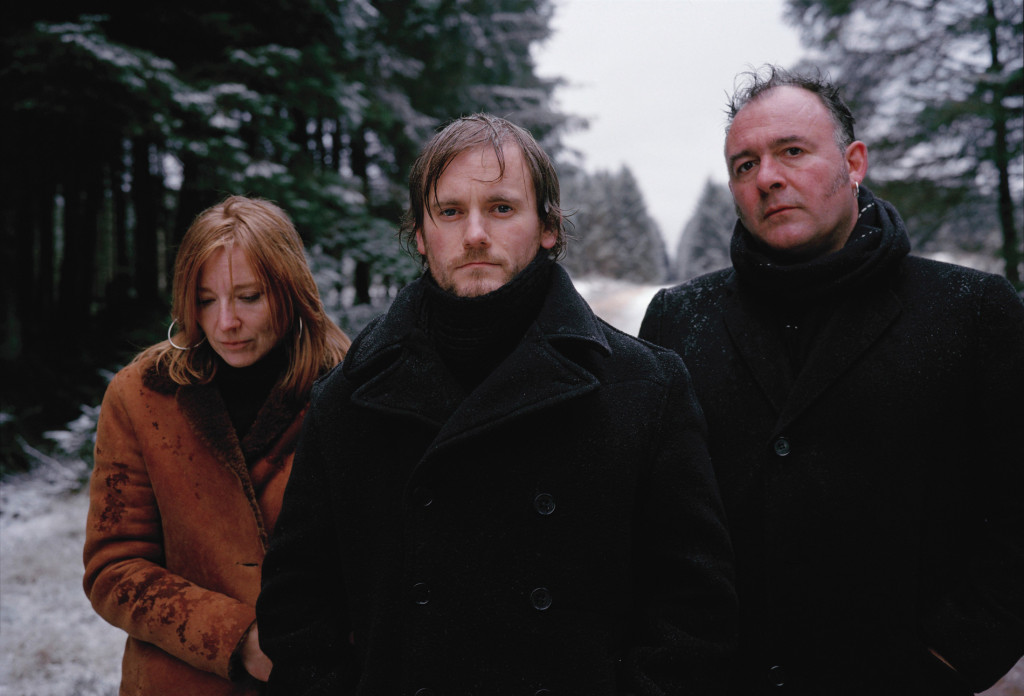 25. Portishead
Unmistakable in sound yet often imitated, Portishead remains to many a gateway to morose, gothic aesthetics. Responsible for one of the most powerful debut LP's of all time, Dummy, since 1994, the band has retained a deserved critical prominence. Distinctive in their accomplished and meticulous engineering (thanks to Dave McDonald), it would be easy to think that some of their magic would be lost live—surely vocalist Beth Gibbons couldn't maintain her ethereal crooning live. That would be wrong. Portishead's energy live is just as impactful, driven by a pure artistry that is undeniable. – Brian Roesler
Essential Recordings: Dummy (1994); Portishead (1997); Third (2008)
Why they're not #1: Portishead, for their breadth of sound, remains to this day uniform in many ways, both good and bad. Not to mention the one-album-every-decade thing.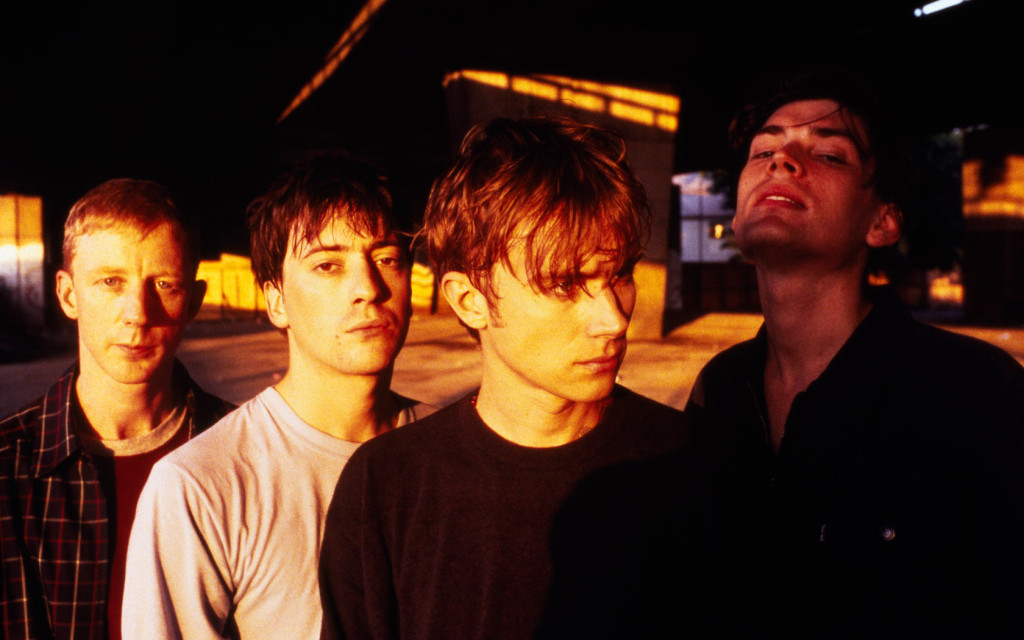 24. Blur
As with any industry-cultivated scene, Britpop was dominated by mediocrity. Few of its main players mastered the '60s-nostalgic, melody-driven, hedonistic joy that allegedly defined the era in Britain, but Blur crammed dozens of gems into three bulging albums of the stuff. Fewer still threw down the Britpop shackles and bloomed into something greater and more diverse, and none came close to the artistry of 1997's Blur or 1999's 13. Damon Albarn's attachment to the dark side of the human experience, married with Graham Coxon's hunger for experimentation with the form, made for an irresistible blend of accessibility and creativity. – Max Pilley
Essential Recordings: Modern Life is Rubbish (1993); Parklife (1994); The Great Escape (1995); Blur (1997); 13 (1999); Think Tank (2003)
Why they're not #1: They spent too long mired in a fruitless press battle with Britpop rivals Oasis domestically, and were usurped by Radiohead in the art rock market internationally.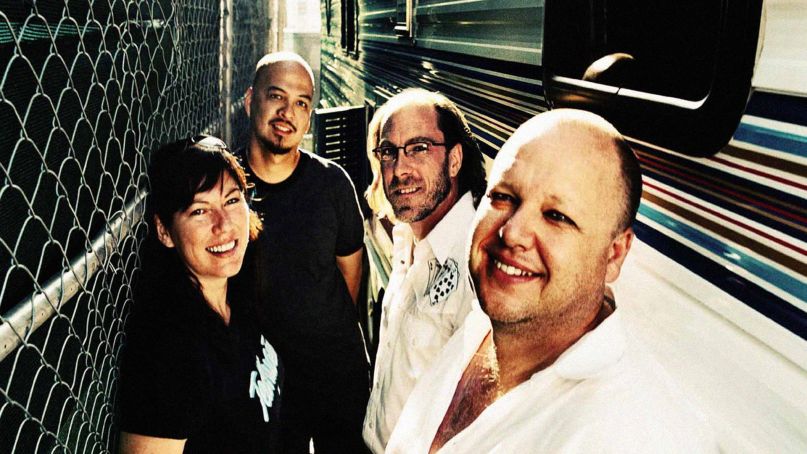 23. Pixies
The past 30 years would have sounded very different were it not for the Pixies. Radiohead, Nirvana, PJ Harvey, Weezer, and countless other artists owe a debt to the legendary Boston band. The quiet/loud dynamic the Pixies perfected and others took to the top of the charts is what people most cite when they talk about the influence Black Francis and company had on everything that followed. But what is underappreciated is the band's pop sensibility. Songs such as "Here Comes Your Man" and "Gigantic" made it okay for groups that otherwise would have just gone for fast, loud and snotty to embrace melody and catchy choruses. Even if the Pixies never inspired anybody, their music would still be among the greatest of the era. It's their influence on others though that they are best known for. Fairly or unfairly, this keeps them from topping a list like this one. To be the best, you've got to take over the world, not just make it possible for other bands to take over the world. – Adam Ellsworth
Essential Recordings: Come on Pilgrim (1987); Surfer Rosa (1988); Doolittle (1989); Bossanova (1990); Trompe Le Monde (1991)
Why they're not #1: Indie Cindy.
22. Fugazi
Ian MacKaye formed Fugazi out of a desire to be with people who wanted to play music, not necessarily form a band. This loose approach defined Fugazi's gestalt, not just their songwriting. Can a band succeed by charging no more than five dollars for shows and selling no merchandise? What happens when you mix the hardcore roots of Minor Threat with the post-punk pre-emo leanings of Rites of Spring with no predetermined confinements? You get a sound that is original and refreshing without concern for their legacy and influence (though both are evident), and a band who was so embroiled in the raw joy of creating music that they connected intimately with their fans.  – Chad Gorn
Essential Recordings: 13 Songs (1989); Repeater (1990); Steady Diet of Nothing (1991); In on the Kill Taker (1993); Red Medicine (1995); The Argument (2001)
Why they're not #1: Sometimes, their experimentation was a little too indulgent for fans to hang on every note, and their inactivity since 2002 has left the "please reunite" crowd restless ever since.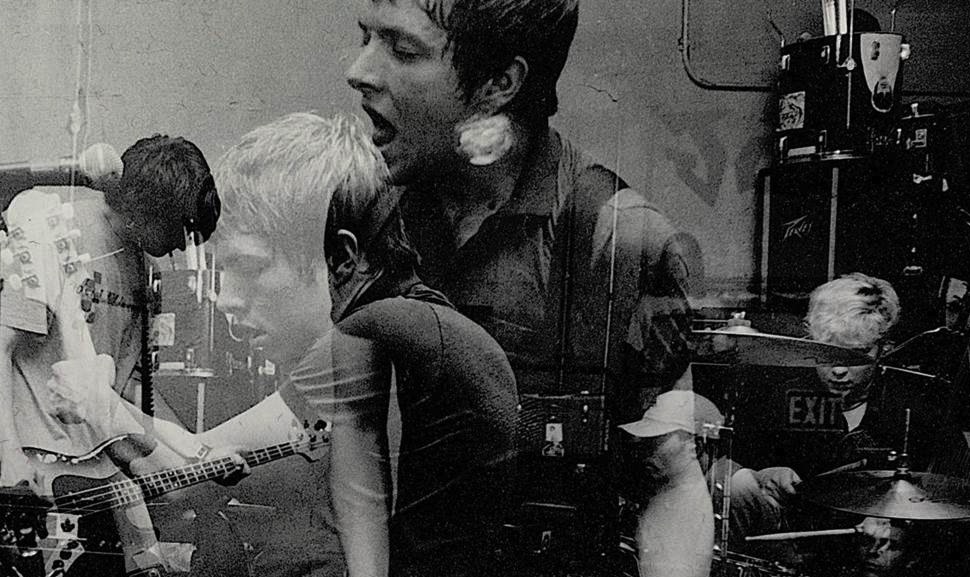 21. Unwound
Tumwater, Washington trio Unwound emerged right when the grunge scene in Seattle began to explode on a mainstream scale. Of course, Unwound had nothing to do with that, nor did they seem all that interested in pretending. Their style of rhythmically complex, tonally harsh post-hardcore and noise rock was, in its earliest stages, ferociously intense and much bigger than three-piece bands are typically capable of creating. Yet in time that visceral assault evolved into a more elegant fusion of punk rock abrasion and progressive arrangements, ultimately climaxing on their final double-album, Leaves Turn Inside You, as perfect an art-punk album has ever been released. Their legend grew well after their breakup, and since they've shown no interest whatsoever in reuniting, nothing seems capable of eroding the mystique. – Jeff Terich
Essential Recordings: Fake Train (1993); New Plastic Ideas (1994); The Future of What… (1995); Repetition (1996); Leaves Turn Inside You (2001)
Why they're not #1: As soon as they perfected their sound, they left the stage and never looked back.