Pop, Girls, Etc.: Sade, "All My Friends" and a farewell to Phife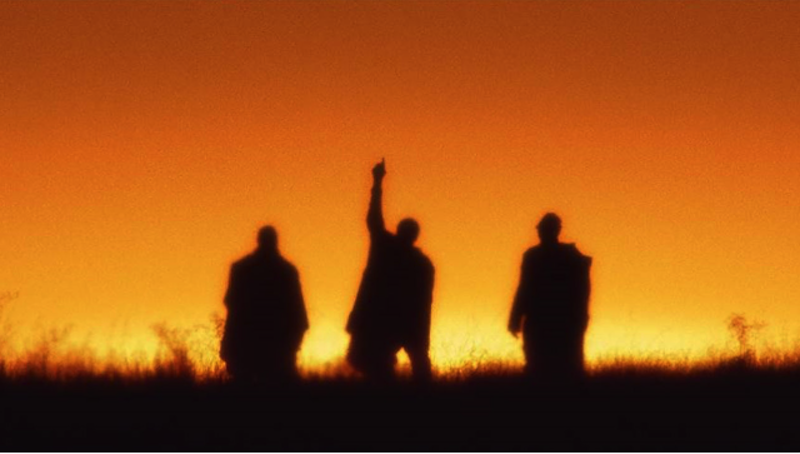 Pop, Girls, Etc. highlights music-related moments that've happened to me and provide some context to the larger world whether I find my inspiration via television, music, film, art, or any other thing that cannot only capture my fancy, but hold onto it.
1) LCD Soundsystem, "All My Friends"
To whomever at work is responsible for what is probably my favorite song of the aughts suddenly becoming high rotation in the background while I try to survive late period capitalism: dayenu.
2) Eric B. & Rakim reunite for their first tour in 25 years
When it comes to MCs, Rakim is the GOAT.
When it comes to remixes, this is the GOAT.
If you'd like to be possibly shamed for your inferior opinions on those subjects, by all means, @ me.
3) Popstar: Never Stop Never Stopping (directed by Akiva Schaffer & Jorma Taccone) (Universal)
Even though this Lonely Island mockumentary bombed at the box office, it always makes me have several laughs. It's as fun and inexplicable an hour and a half as comedy gets — intentionally funny Arcade Fire, Patrick Stewart Money, and the opening concert song that features a hologram of Adam Levine bumping and grinding on — another hologram of Adam Levine. (The song is blessed by Mariah Carey herself, and things gleefully roll onward, upward, and downward before rising again, as these things go.)
4) Hot Ones (YouTube)
The appeal here doesn't just lie in celebrities inexplicably willing to test the heights of the Scoville scale over 10 chicken wings for a couple of plugs, though it's there. It's the fact that the best questions are saved for the end, and multiplied by the euphoric and borderline hallucinogenic state the victim gets as real as celebrity gets in this day and age. You'll get sympathy for Shawn Mendes. Seriously. And we can always use another reason to crush on the likes of Padma Lakshmi, Charlize Theron or Terry Crews, right?
5) A Tribe Called Quest, "The Space Program"
I've already said everything I wanted to say about what Phife meant to me. Now Tribe's sent off their man, too, and gotten plenty of help along the way in doing so. Again: Rap In Perpetuity, Malik.
6) Janelle Monae BBC Radio Interview (YouTube)
This is almost the definition of "quiet, 5s: a 10 is speaking". You have the 25 minutes to spare for this.
7) Rumor Mill: Obamas to Netflix
If it keeps going the way things seem to be going, he might be making a guest appearance as a lecturer for the second season premiere of Grown¤Ish.
8) Lester Bangs | Psychotic Reactions and Carburetor Dung (Anchor Press)
Quelle surprise, some of the viewpoints LB expresses have not aged well even a little bit. And his scattershot spray of consciousness seeps in from his words to the way he uses them and the more than occasional lack of grammar. But his works on Lou Reed and the experience he had traveling on the road with the Clash show why he was so adulated then and still imitated now.
9) the Carters Go On Tour!
…yes, this is a naked plea for a free or freeish ticket disguised as a genuine entry, why do you ask?
10) Sade, "Flower of the Universe"
Nice to have one of the greats back after 7 years, and even nicer that she helped Ava Duvernay out with this contribution to the A Wrinkle in Time soundtrack. Her mediocrity is better than a lot of peoples' excellence. That said: I want my grown, sexy, Plan B music. and I want it yesterday.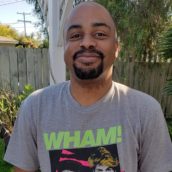 Butch Rosser
Butch Rosser is a frequent writer, part-time DJ and full-time audiophile. In addition to his Treble contributions, he is currently at work on his first novel, The One Man Jihad. He lives with his fiancee and her cat.