Premiere: San Diego's Sacri Monti deliver monster psych riffs on "Gone From Grace"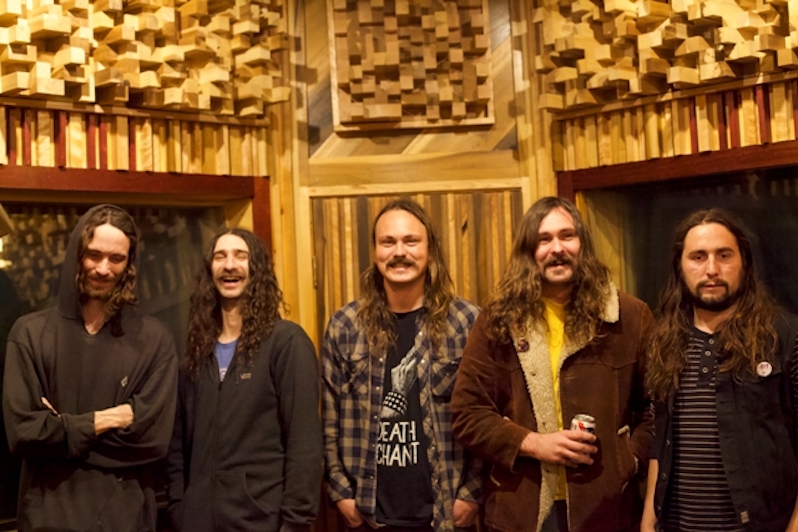 On July 5, San Diego-based heavy psych-rock band Sacri Monti will release their new album, Waiting Room for the Magic Hour, July 5 via Tee Pee Records. And today, Treble is premiering a new track from the album, titled "Gone From Grace." It's a fuzzy, riff-heavy, rock 'n' roll anthem that nods to the likes of Blue Cheer and Deep Purple, as well as more recent contemporaries such as Comets on Fire. Though it's seemingly a slow-burner upon first listen, once it takes off, "Gone From Grace" turns into a bonafide riff machine.
Here's what the band's Brenden Dellar has to say about it: "Gone From Grace" is kind of about how it's everyone's duty to share their minds and talents with the world cause the goodness is within them. Lots of people rely on God or other things for goodness, but that's how the world always ends up in shit and beautiful minds get destroyed." 
Listen to the Sacri Monti "Gone From Grace" stream below.
Pre-orders for Waiting Room for the Magic Hour can be found here.