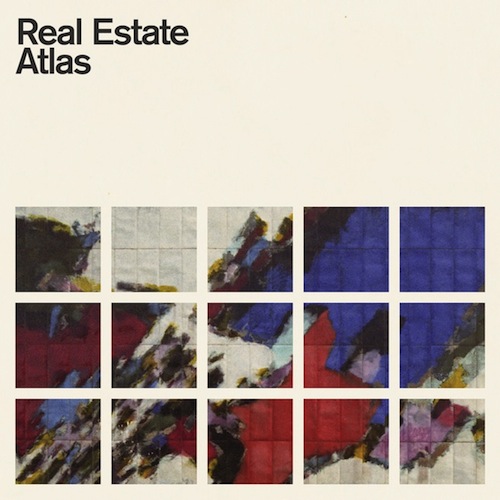 Five years after the release of Real Estate's self-titled 2009 debut, it still seems peculiar — if quaintly naïve — that anyone ever called the band "chillwave." Context is everything: The band's first album arrived at the most awkward time imaginable, butting up against an inescapable wave cassette-label synth-pop releases drunk on nostalgia — most of which might as well have had an expiration date printed on their liner notes. Factor in a similarly hazy-sounding band with lyrics tied to memories in the suburbs — as well as a guitarist with a side-project that, at the time, more or less was actually chillwave — and it's easy to understand the mix-up. But, chillness aside, Real Estate never sounded as if they were tied to one particular moment in time. Their music evokes any number of other eras, from Postcard Records bands of the early '80s to Athens, Georgia just a few years later, or the gentle strums of mid-period Velvet Underground. Plus there's that other thing: Real Estate is a guitar band.
That's a loaded term, I know, but it's true. Real Estate don't drape themselves in leather and unload measure after measure of lightning-fast riffs, but it's hard to think of another indie rock band in recent years — save for fellow New Jerseyans Screaming Females — that has cultivated such a distinctive guitar sound. The bright and shimmering jangle of tracks like "It's Real" and "Easy" from second album Days hit that elusive sweet spot where pleasant and unforgettable collide. Matthew Mondanile and Martin Courtney have a dynamic and gorgeous instrumental interplay, the former plucking effervescent riffs over the latter's fluid strums. The band even boiled their mellifluous chemistry down to a simple tablature tutorial in the instructional video for "Crime," from third album Atlas, and yet the magic is still there in the music.
There's plenty of that magic to go around on Atlas, which feels much like a logical extension of Days. It's a 10-track set of dreamy, clean-tone guitar pop with sparkling melodies and hooks that are both immediate and comfortably lived-in. When Mondanile glides into his Marr-gone-4AD melody in "Had to Hear," two immediate reactions spring to mind: 1. Yes, this is definitely a Real Estate album; and 2. Boy, is it a wonderful thing to hear. Further down the tracklist, "Talking Backwards" is a bit like this album's "It's Real," with its spiral staircase of a melody, while "Primitive" is a drive through some slow, Built to Spill backcountry, and "Horizon" adds a little more skip in the band's generally relaxed step.
Martin Courtney's lyrics have never really been the focal point of any of Real Estate's records, and that hasn't changed much on Atlas. In fact, 20 percent of it is instrumentals, and Alex Bleeker even takes lead on "How Might I Live." But while his own soothing voice often becomes a part of the scenery, he subliminally broadcasts a fair amount of emotional weight. He often comes across as a man alienated or frustrated; on "Past Lives," he laments, "This is not the same old place I used to know," and on "The Bend," "It's so hard to feel in control here/ Like I'm behind the wheel, but it won't steer." He's often quietly at odds with what's in front of him, internalizing his angst. On "Crime," however — one of the strongest tracks of the bunch — Courtney seems a bit more hopeful and determined, asking, "Stay with me/ All will be revealed."
Real Estate will likely never make an explosive or extremely visceral album, and to do so would be out of character — off-putting even. In a recent interview, Mondanile described their music as "lackadaisical and less intensely emotional than, say, Radiohead. … it's pleasing to have on in the background." You don't usually hear a band so readily trumpet their own pleasantness, but one of Real Estate's greatest strengths is how little aggression or clutter there is — how "chill" they are, if it needs to come to that. In "Had to Hear," Courtney sings, "It's a subtle place I come from," which is maybe the most succinct summary of the band's approach as you can find. Subtle as the landscape may be, a closer examination reveals some breathtaking details.
Similar Albums:


Kurt Vile – Wakin On a Pretty Daze


Lotus Plaza – Spooky Action at a Distance


The Clientele – Bonfires on the Heath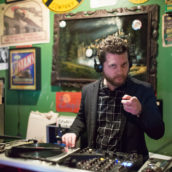 Jeff Terich
Jeff Terich is the founder and editor of Treble. He's been writing about music for 20 years and has been published at American Songwriter, Bandcamp Daily, Reverb, Spin, Stereogum, uDiscoverMusic, VinylMePlease and some others that he's forgetting right now. He's still not tired of it.