Refused and The Hives announce U.S. tour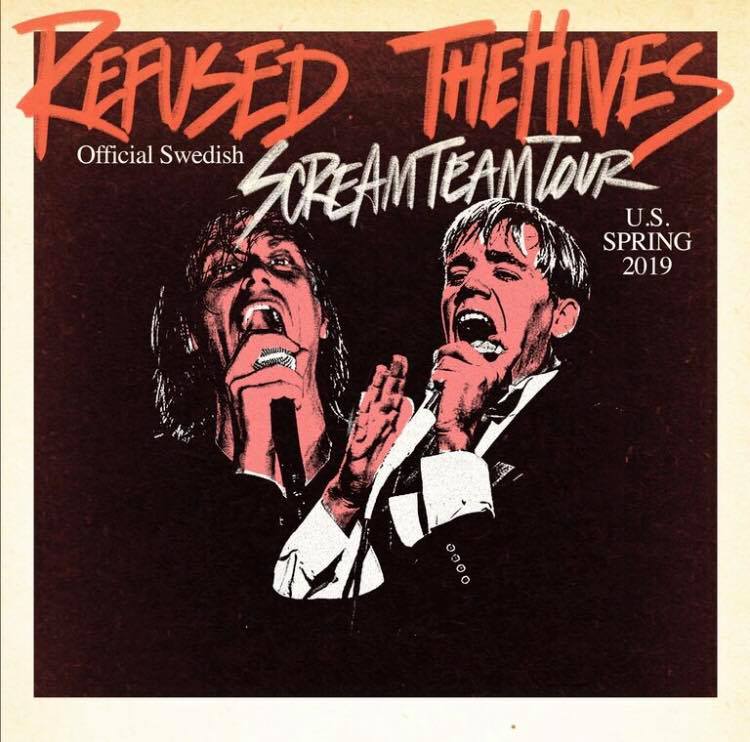 Refused and The Hives have announced a U.S. tour. This isn't the first time the two Swedish bands have toured together. They took lap around North America together 20 years ago, back around the time Refused released their landmark album The Shape of Punk To Come. They have dates lined up mostly in the middle of the country in May, including Punk Rock Bowling in Las Vegas. Take a look at their upcoming dates below.
Refused says via social media, "Last time we did a tour together was in 1998! A lifetime ago. This will be nothing short of amazing chaos to come. It'll be a boat short of a Viking invasion. See you next year America."
Refused/The Hives tour dates:
5/17-19 Columbus, OH – Sonic Temple Festival
5/18 Philadelphia, PA – Franklin Music Hall
5/20 Chicago, IL – The Vic Theatre
5/21 St. Louis, MO – The Pageant
5/22 Lawrence, KS – Liberty Hall
5/24 Denver, CO – Gothic Theatre
5/25 Salt Lake City, UT – The Union Event Center
5/24-27 Las Vegas, NV – Punk Rock Bowling Festival
Refused's "New Noise" is featured on our list of 35 Essential Epitaph Records Tracks.