Restorations announce new album, LP5000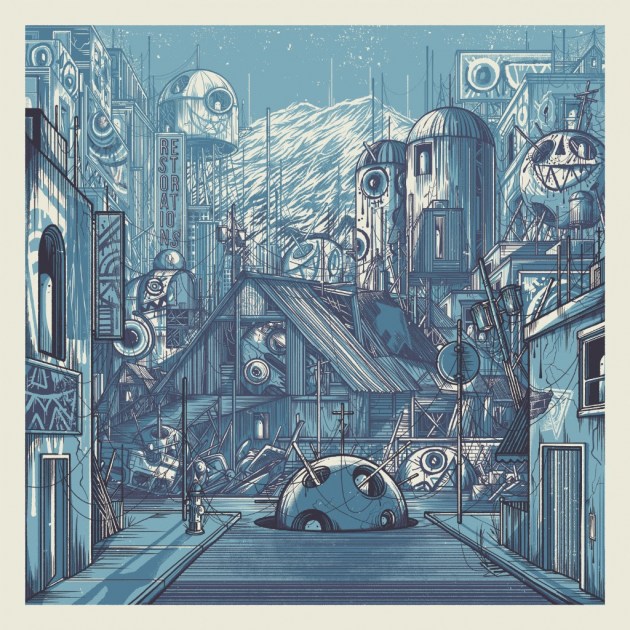 Philadelphia band Restorations has announced a new album. In September, the band will release LP5000 via Tiny Engines, who released their 2011 debut. The group released a couple of records on SideOneDummy, which ended up downsizing earlier this year and laying off most of its staff and letting go of most of its bands, and are now back with their previous label. The group is releasing the first single from the album in June, but for now they've shared the tracklist (below) and artwork (above).
"LP5000 is everything that fans have come to love about Restorations: Anthemic heartland rock-and-roll replete with mile-wide riffs, psychedelic chooglin', and too many guitars," reads a statement about the album.
LP5000 follows the band's excellent 2014 album, LP3.
Restorations LP5000 tracklist:
1. St.
2. Nonbeliever
3. Remains
4. Melt
5. The Red Door
6. Caretaker
7. Eye
Restorations tour dates:
6/27 Boston, MA – Royale (F)(R)
6/28 Providence, RI – Askew
6/29 New York, NY – Rocks Off Cruise (D)
6/30 Jersey City, NY – Monty Hall (T)
(F) = with Frank Turner
(R) = with Jeff Rosenstock
(D) = with Dave Hause
(T) = with Tim Barry
Restorations' LP3 is one of our Top 50 Albums of 2014.