R.I.P. Andy Fletcher of Depeche Mode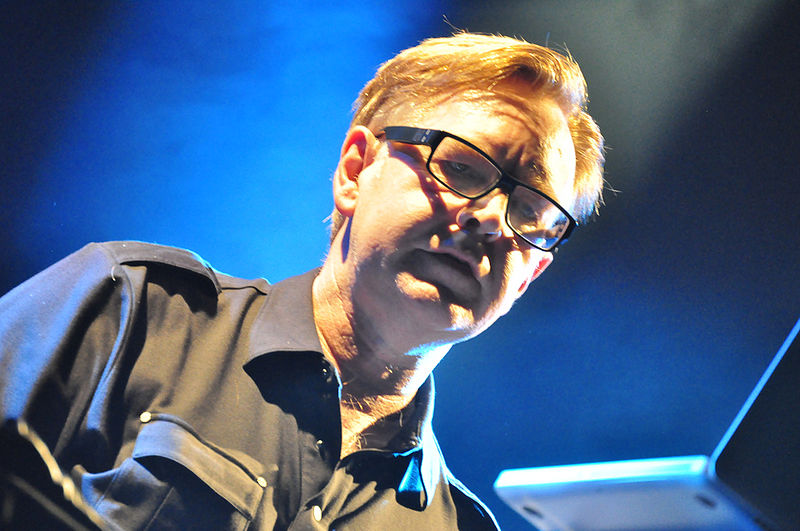 monophonic.grrrl/Creative Commons
Andy Fletcher, longtime member of Depeche Mode, has died, according to the group's official social media channels. He was 60.
"Fletch had a true heart of gold and was always there when you needed support, a lively conversation, a good laugh, or a cold pint," the post reads. "Our hearts are with his family, and we ask that you keep them in your thoughts and respect their privacy in this difficult time."
Born in 1961 in Nottingham, Fletcher befriended schoolmate Vince Clarke in the '70s and formed the band No Romance in China, in which he played bass. In 1980 he and Clarke met Martin Gore, and the three of them formed Composition of Sound, with Clarke as lead vocalist, until the three met Dave Gahan, recruiting him to join the band. They changed the name to Depeche Mode, as suggested by Gahan.
Clarke departed the group in 1981, and Alan Wilder joined in 1982 (though he too left in 1995), though Fletcher remained in the group up until the present day. In addition to Gore and Gahan, Fletcher appears on every Depeche Mode album, including Violator, Music for the Masses and Some Great Reward. Commenting on his role in the band in D.A. Pennebaker's 1989 documentary 101, Fletcher said,  "Martin's the songwriter, Alan's the good musician, Dave's the vocalist, and I bum around." In addition to his musical duties in the group, Fletcher also handled many of the legal and business roles, as well as being the "tiebreaker" in the group, settling any creative disagreements between Gore and Gahan.
Fletcher was inducted into the Rock and Roll Hall of Fame with Depeche Mode in 2020.