Depeche Mode : Music For the Masses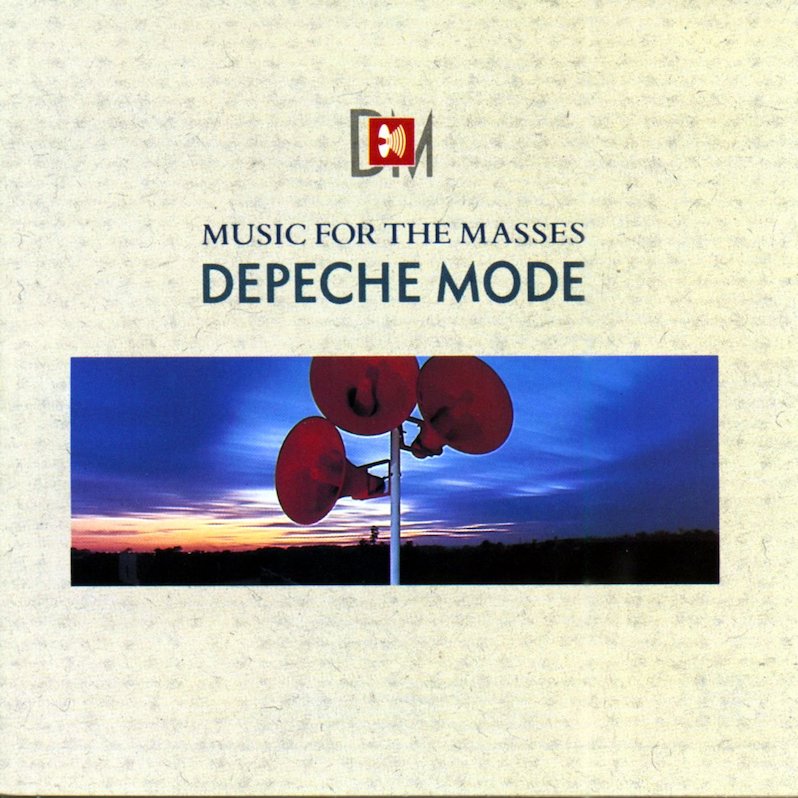 It's no stretch to say that I never really fit in with anyone during junior high or high school. Growing up in Southern California, having no fondness for the beach or the heat, I found solace and companionship in music. Bands like Oingo Boingo, the Thompson Twins, OMD, Til Tuesday and the B-52's grabbed my attention, but nothing affected me as deeply, the emotional teen that I was, as the music of Depeche Mode. "Blasphemous Rumours" and all of its over the top drama, "Master and Servant" with its illicit themes, and "People are People" with its pleas for understanding all led to my love affair with the biggest electro-pop band of the '80s. Succeeding albums only strengthened that connection. Black Celebration allowed me to delve deeper into the darkness of their music and lyrics, especially in the tracks "Stripped" and the title song. There were very few people I could share Depeche Mode with (although in SoCal, there were probably a lot more than in other places in the US), and I felt somewhat possessive about them and their music. Music for the Masses, even with the eventual turnabout of their tongue-in-cheek title, would change all that forever, and the album was so great, I didn't mind a bit.
One thing that DM tried to change was the use of guitars. Known mainly as a band that used a variety of keyboards and synthesizers, songwriter Martin Gore tried to give the new album something different. The band described their new music as electronic metal, wore leather (always), sometimes with studs, and really played up the goth-metal imagery. But rather than wallow in misery, Depeche Mode became somewhat of a joyous band to its fans, and Music for the Masses would ironically become exactly what the title jokingly intended. The first single from the album was "Strangelove," a title that hearkened back to the stellar Stanley Kubrick film, though the song really had nothing to do with it. It was somewhat the sequel to "Master and Servant" with its ideas of giving and receiving pain as a part of love while containing some of the most straightforwardly clever lyrics in Gore's cache such as "But when you think I've had enough from your sea of love / I'll take more than another riverful." Its pounding bridge would become one of many fan favorites to sing along with and would become a big dance club hit. It also showcased Gahan as a true powerful frontman. For a synth band to be known for its live shows, you have to have a dynamic mouthpiece, and Gahan's slinky, sexy and frenetic dancing as well as his mere presence made for a truly exciting experience.
Gore's trademark twisted and desperate ballads also made an appearance in "The Things You Said" and "I Want You Now." They may not have been as memorable as "Somebody" or "A Question of Lust" but were incredibly strong performances. "I Want You Now" centered around the sound of an accordion releasing air without a note being played, then augmented by the sounds of girls moaning. There were other strange experiments on Music for the Masses, including the Michael Nyman influenced piano lines behind "Little 15," either a companion piece to "A Question of Time" or a reference to Lolita, and the orchestral weirdness of "Pimpf" which became the dramatic intro to the band on tour. "Behind the Wheel" emphasized its themes of driving with a repetitive loop of chords that became incredibly infectious. The timing of this review also somewhat coincides with the release of the first wave of Depeche Mode reissues, including Music for the Masses, complete with some of the bonus tracks and b-sides that fans like myself scoured the earth for back in 1987 such as Alan Wilder's stunning take on Beethoven's "Moonlight Sonata" and their cover of "Route 66."
But the true standouts of the album almost act as bookends, the opening anthem of "Never Let Me Down Again" and the tense and edgy "Nothing." The former became DM's unofficial theme song, a track they would play at every show, their signature chorus, and the opening guitar part was an accident. It was meant to be placed only between lines of the verses, but a glitch caused it to play during the countdown to the song's beginning, and man did it sound good. Gore's yearning and innocent background vocals of "See the stars, they're shining bright / Everything's alright tonight" overlapping Gahan's earnest pleas of "Never let me down" amidst synthesized choral singers is purely magical. "Nothing" is the companion piece to "Blasphemous Rumours," again showing that any idea of God is nonexistent. Deep and slinky basslines lead into pounding drums to form a dance beat that's impossible to resist. The live version of this song that appeared on 101, the Rose Bowl concert that wrapped up the Masses tour, is so full of energy, it's nearly exhausting.
I can only guess, and I think I'm right, that Trent Reznor owes a hell of a lot to DM and Music for the Masses. He took the idea of electro-metal and ran with it, but also left so many clues pointing to DM that you didn't need to be Encyclopedia Brown to pick up on it. First of all, he named his label imprint "Nothing." Secondly, he took after DM in numbering all of his releases. DM gave everything a "Bong" number, for instance, the "Strangelove" single was the 13th single, and thus was dubbed "Bong 13." Reznor similarly named his releases with "Halo" numbers.
Knowing that their biggest US fan base was in Southern California, Depeche Mode partnered with KROQ to announce their closing show at the Rose Bowl in Pasadena, a venue that hadn't been used for a rock concert since the '70s. The event had many doubters to its success, but DM pulled in over 80,000 people and subsequently released the double concert album and film, 101. The Rose Bowl show was such a transcendent experience (when you see that many people waving their hands in the air at the behest of Gahan, you see just how powerful the band was and is) that Gahan thought there was nowhere else to go. But then, two years later, they released Violator.
---
Label: Mute/Sire
Year: 1987
---
Similar Albums: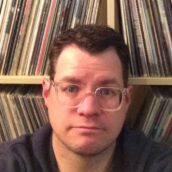 Terrance Terich
Terrance Terich firmly believes that 1985 is the best year for music. He lives near Seattle with his books, movies, and music.