Rock Therapy: An interview with Boris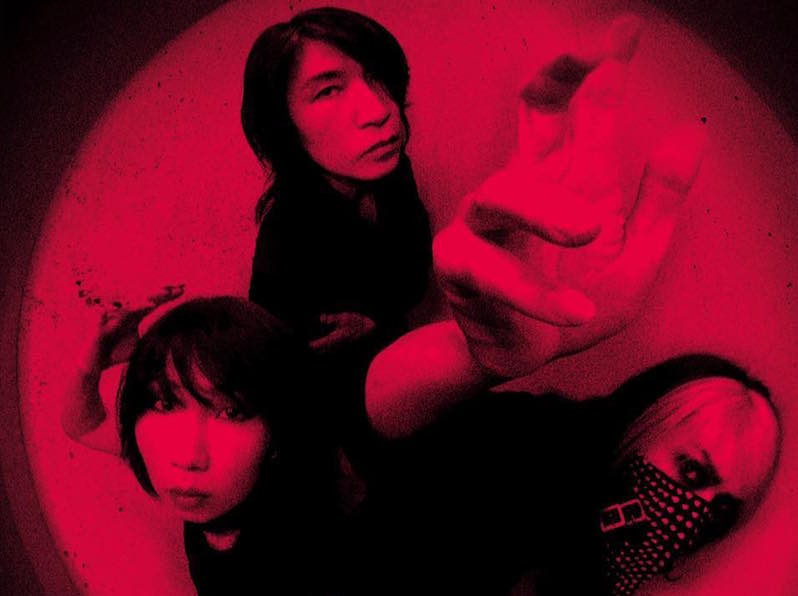 Boris belong onstage. The constantly evolving Tokyo trio have logged countless miles and two decades' worth of shows worldwide since they first began playing together in the mid-'90s, and each show—no matter the tour or setlist—always somehow feels, in the moment, like the best rock 'n' roll show you've ever been to. Their riffs are heavy and physical, their rhythms maintaining a whiplash back-and-forth between a Motörhead-paced sprint and a sludgy crawl. Sometimes they even smash a gong onstage.
None of this is happening right now. Under ordinary circumstances, Boris would be wrecking stages in at least three continents this year, but at the moment there are no stages to wreck. At least not safely or legally. Boris, like almost every other band right now, are waiting out the pandemic until they can be part of a life-affirming live ritual again.
What they're not doing, however, is sitting still. At the beginning of July, Boris released NO, a full-length album that they began work on earlier this year, as tours were called off, festivals canceled and everyone's life became subject to temporary stay-at-home orders. It's their most relentless and incendiary album in years; where the band's catalog can tend toward the massive and meditative or alternately hedonistic and immediate, NO is pure hardcore and thrash destruction, fed through Boris' dense fuzz filter. Of course, making an album like this goes a lot faster when there are no tours lined up, no label to report to, and not much else to do in general. Outside of reading and playing video games during what he calls "a time when I got to deeply reevaluate myself," Boris guitarist/bassist Takeshi says via email—translated by Kasumi Billington—that the three musicians saw no other option than to devote themselves fully to their work.
"Immediately after returning, we began the album production," he says. "As more and more venues and theaters locked down, the only thing we could do as musicians was to keep creating work. We continued to question ourselves regarding we could do and should do under these circumstances.
"What we saw and felt in real time were directly reflected in the work."
In sound and in attitude, NO is Boris at their most punk rock. The songs are short, fast, and it goes without saying, very loud. There are moments that nod to their noise rock and sludge influences, like "Loveless," but by and large these are variations on sounds that were pioneered in the '80s—the sound of a teenage Boris, perhaps, updated for a particularly anxious present. Takeshi says that the band had tapped into their roots in a manner of speaking, having connected with members of Japanese hardcore bands Gudon and Outo and performing with Genbaku Onanies and Gastunk. Though the sounds of hardcore and early heavy metal aren't standard for Boris, they're nonetheless imprinted in the band's DNA, ready to come out at a moment when nothing but a cathartic primal scream will do.
"Thrash and hardcore are types of music that I was impacted by in my teens, and still has a major impact," he says. "The effects of the impact, which has been engraved like trauma, is always within me. There's no sensation of being drawn back. As we're at the mercy of the coronavirus peril, the world is full of anxiety, fear, hate, and sorrow. Especially because we're in a situation like this, performing and listening to intense, fast, noisy extreme music is a form of healing."
Likewise, the all-caps, two-letter title they slapped on the album reflects a similar kind of catharsis—one that requires self-denial as a path to self actualization.
"People unknowingly let themselves get accustomed or adapted, and end up accepting things without doubt," he says. "Eventually, they are paralyzed and forget about the cause of pain and problems. First, you must point 'NO' at it. First, deny yourself, and ask yourself, 'did I feel this, did I think of this myself, did I make this decision myself." Start everything there. Without being swayed by a flood of information, you must feel, think, and make decisions yourself to acquire 'your words' and 'your attitude.'"
NO represents a unique moment of transition for Boris, as it's the first of the band's albums to be self-released directly to Bandcamp instead of through a label. Having worked with imprints such as Southern Lord, Sargent House and even Third Man in the past, the group ultimately decided that the urgency of the moment called for a similarly urgent method of distribution. Rather than wait for vinyl to be pressed, Boris simply put the album on the Internet with a week's notice, offering up what Takeshi calls "rock therapy for the world."
"We concentrated and proceeded at an unprecedented speed. However, social conditions worsened faster than that," he says. "What we could do was release this work right away. Once we made this decision, we immediately began working towards the release. Logistics had stopped, and we couldn't wait for a physical copy to be completed. Thus, we chose to go with releasing the music only on Bandcamp. It was our first time attempting a streaming-only method, but based on results, we feel it was the best way to go. We were able to get the listeners' reactions directly, and it was a great experience and option for the future."
NO arrives as a kind of exclamation point punctuating what looks in hindsight like Boris' most eventful and experimental decade of their career, from the experimental shoegaze/trip-hop and J-pop releases of Attention Please and New Album to a live Merzbow collaboration to one of their strongest sets of eclectic post-rock and post-metal in Noise. The more time that Takeshi, Wata and Atsuo spend nourishing and cultivating their musical alchemy, the less predictable the results. In 25 years they haven't come close to exhausting their creative energy—no reason to expect that'll happen anytime soon. And when venues are finally back open, they'll be ready to invited audiences back into their immense sonic world.
"I want to keep exploring sounds as a band," Takeshi says. "My mind stabilizes when we're producing something new. Even in this situation, my heart feels calm, contrasting the intense contents of the album. It's important for us to keep listening to the new future. It's also become a form of rock therapy for us too.
"We're constantly going to continue doing new things," he continues. "Without it, we can't find the meaning of living. The world will keep changing. Like a reflecting mirror, Boris will keep evolving."
---
Support our Site—Subscribe to Our Patreon: Become one of our monthly patrons and help support an independent media resource while gaining access to exclusive content, shirts, playlists, mixtapes and more.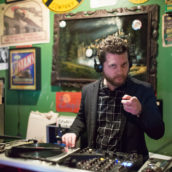 Jeff Terich
Jeff Terich is the founder and editor of Treble. He's been writing about music for 20 years and has been published at American Songwriter, Bandcamp Daily, Reverb, Spin, Stereogum, uDiscoverMusic, VinylMePlease and some others that he's forgetting right now. He's still not tired of it.