Rolling Stones announce Goats Head Soup deluxe reissue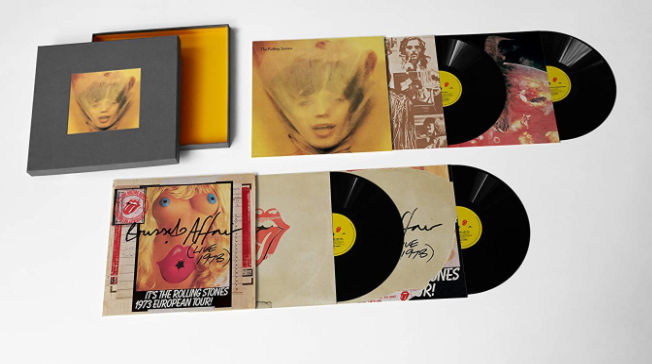 Rolling Stones' Goats Head Soup is getting a deluxe reissue. On September 4, the band's 1973 album and follow-up to 1972's Exile on Main Street will be released with three previously unreleased songs, "Criss Cross," "Scarlet" and "All the Rage." In addition to standard versions of the album, the band is releasing 3xCD and 4xLP deluxe versions which will be released with an additional live set from 1973 in Brussels, as well as demos, instrumental versions and alternate mixes of tracks from the album. The group has shared "Criss Cross" ahead of the reissue, which you can listen to below.
For the full details on the reissue, head to the Rolling Stones website.
Three Rolling Stones albums—1971's Sticky Fingers, 1972's Exile on Main Street and 1978's Some Girls—appear on our list of the Top 150 Albums of the '70s.