Saâda Bonaire : Saâda Bonaire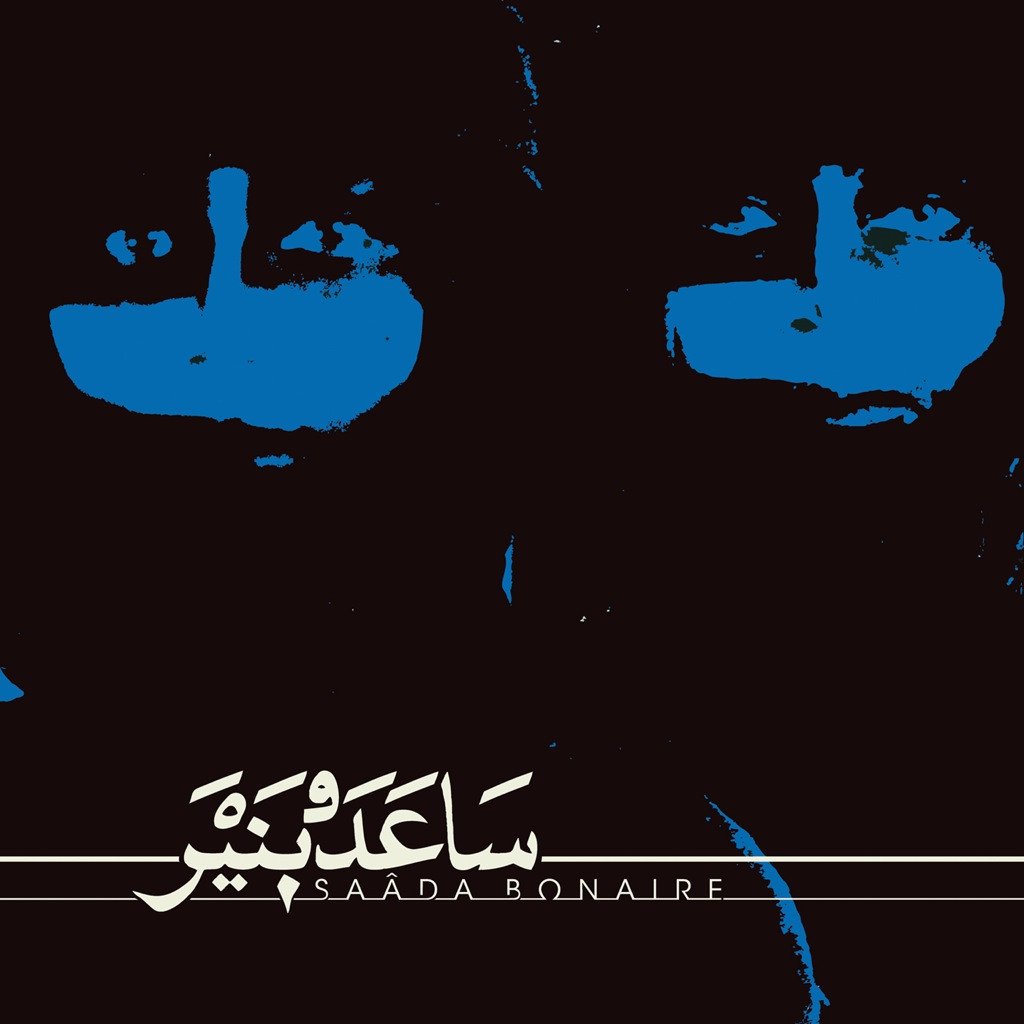 I first came upon Saâda Bonaire's 1984 non-hit, "You Could Be More as You Are," wandering around YouTube looking for songs to play at a German-themed party for a friend returning from a brief period living in Berlin. Honestly, I wasn't at all certain whether I liked it or not on first listen, but it was clearly both an anomaly and of its time, and for that fact it continued to intrigue me long after I had forgotten whatever other songs I dredged up for the occasion. I eventually discovered that I did indeed like it, quite a lot, and that I was also pretty enamored with the other three songs that the group had released, especially the other original, "Invitation," a sultry discoid groover that unravels an amorous encounter between the deep-voiced woman who delivers the lyrics in a carnally knowledgeable spoken word style, and a mysterious Arabian queen. It turns out that the group recorded a number of other songs, and now, thanks to Captured Tracks offshoot Fantasy Memory, we have them.
Saâda Bonaire was begun by a Bremen DJ named Ralf Behrendt in 1982, and the group featured two female vocalists, Stefanie Lange and Claudia Hossfeld, as well as the playing of saxophonist Charlie Mariano (Black Saint and the Sinner Lady!) and a number of Kurdish immigrants from Turkey who Behrendt met through his work with the immigration department of the German government. Inspired by the influence Caribbean immigrants had exerted on British music of the late '70s and early '80s, Saâda Bonaire sought to fuse Eastern influences from Germany's own immigrant population with dub, disco, and funk. They brought in Dennis Bovell to produce; Bovell had worked with numerous dub artists, including Linton Kwesi Johnson, who Behrendt was a big fan of, as well as dub-influenced post-punk acts like The Slits and The Pop Group. One imagines he deserves a lot of credit for making the diverse ideas that spilled from the members of Saâda Bonaire cohere into something singularly impressive and lovable.
The record begins with "You Could Be More as You Are" and "Invitation," and nothing here really touches those two for devious dancefloor hijinks, though "The Facts" surely comes close with its outernational melding of synth groove and exotic (to Western ears) melodies that float about its atmosphere in clusters and clouds. In any case, there is plenty here to love, the imperious dub-funk of "Shut the Door," which puts me in mind of both Peaking Lights and Grace Jones, or the funk of the Sapphic and sleazy variety delivered by "More Women," on which the gals mourn the fact that men always follow them around when they are in Berlin, when in fact what they want is, yes, more women. Bi-sexuality runs through the veins of the project, which is all about obliterating borders, but the most luminous lesbianism is surely displayed by "More Women" and "Invitation."
"Second Face" begins with a lusty moan before becoming a plea for not only a new face, but a new race. It's slow, filled with hypnotic percussive timbres, in turns ominous and intoxicating. "Give Me a Call" is another slow burner, infused with vitriol and regret emanating from a man who has gone and is now awaited. Dark and insistent, it's both a familiar trope for a song, and an audacious melding of machine violence and the clandestine emotion of Turkish percussion and saz playing. "I Am So Curious," "Heart over Head," and "You Touch" are more upbeat, flirting with '80s cheese to varying effect. The latter closes the album on a note of reggae-tinged, rubberized longing, bouncing between euphoria and the need of the lyric, treading territory that shouldn't be too unfamiliar to any Tom Tom Club enthusiast.
It's a shame that this music didn't come out to be experienced by people at the time it was made, but it certainly seems at home at this historical moment, driven as it is by a courting of otherness that so clearly stems from a desire to learn from it so as to become different oneself rather than to find ways to assimilate it, to efface boundaries, to efface difference itself. The record is suffused with the play of borders, of being I and me and someone else in the course of time. However, most importantly, it is a whole lot of joy and fun and exuberance and sexuality and dancing and a deep feminine voice that prowls the horizons of our own desires as it explores its own.
Similar Albums:


Peaking Lights – Lucifer

Leven Signs – Hemp Is Here


El Perro del Mar – Love is Not Pop