Sally Shapiro : Sad Cities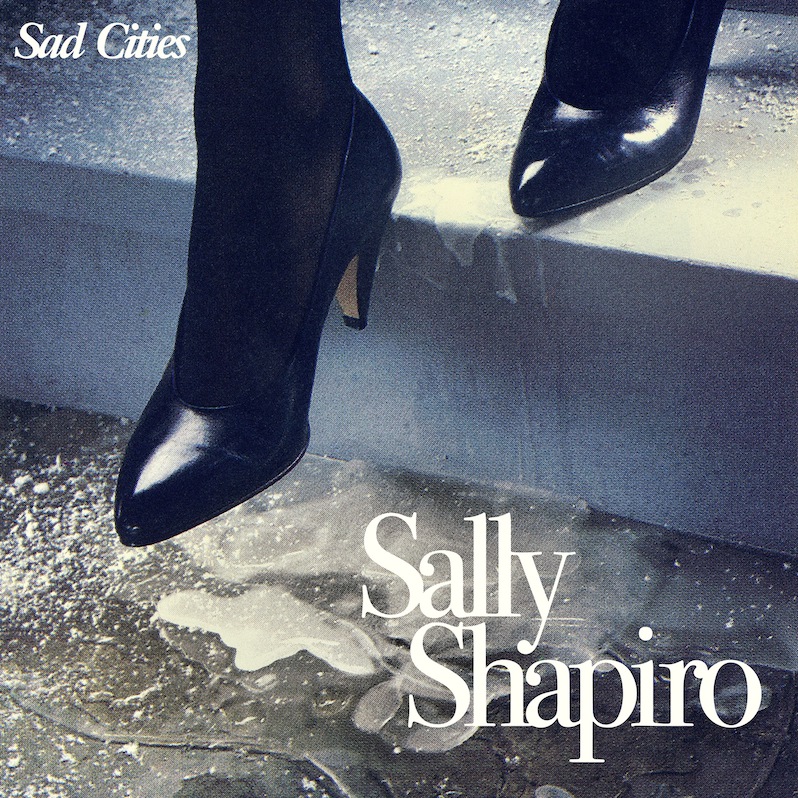 The time has come to reclaim the words like "auteur," or at least assign them more discerningly. Critics of all stripes toss around such concepts carelessly, usually to describe someone whose best work might be behind them. We all know the type: they're typically cranky, have a myopic relationship with their own canon, revel in their prickly personality, and often possess a few skeletons in their closet. Sure, many of them are very talented, and they have been duly feted for the quality of their work and contributions to their chosen field. However, they also seem content to rest upon their laurels, unable to take their skills and adapt them for new horizons. It's not that old dogs need to learn new tricks, but too many of them fail to even acknowledge that those new tricks exist. For that reason alone, we need to update our definitions and find better icons worthy of that description.
With her fourth album, Sally Shapiro stands to receive some of those plaudits and accolades. Released on Italians Do It Better, Sad Cities reveals a single-minded creator with pure vision for her art who also recognizes that stepping forward into the future might be a good idea. This gorgeous eleven-track project delivers vintage Italo-disco, complete with glistening melodies, shimmering soundscapes, and aching melancholy.
It's easy to imagine Shapiro and producer Johan Agebjörn in the studio. He's surrounded by banks upon banks of classic keyboards, synths, and processors, smoothly moving throughout the room to coax out the absolutely perfect sound to match Shapiro's whispered soprano. She stands alone in the middle the room with her eyes closed as she croons shyly into a microphone. It's an intimately human image, despite all of the electronics powering her brand of crisp electro-pop.
"Believe in Me" is a stunning tune that features arpeggiated chords, swirling synth clouds, and a kick-ass rhythm section with excellent bass drum thumps. With "Million Ways," Agebjörn channels the late '80s of Madonna and Janet Jackson, right down to delirious drumming, bouncing keyboard phrases, synth lines as lead guitar licks, and joyful energy. On "Tell Me How (Feat. Tommy '86)," the tempo slows while the mood heats up. Evincing equal parts M83 and Erasure, the synth pads bubble and gurgle atop a steady drum pattern while Shapiro's voice pensively glides through the ether. "Fading Away" delivers a stirring conclusion to the album, complete with skittering high-hats, menacing keyboard pulses, and a gloomy ambience. Serving as an atmospheric counterpoint, her dreamy pipes whisk you away to a brighter future, just like the heroine driving off into the night in an '80s noir thriller.
Sally Shapiro has created dance music for broken hearts. It's hard to escape the loneliness that threatens to creep in from every corner, no matter how overtly ebullient a track appears on the surface. The synths possess this effortless warmth that wraps your ears inside a weighted blanket of dreamy vocals packed with heartache. A heavy '80s and '90s pop feel reigns supreme, especially in the drum claps, four-on-the-floor kick, vocal production, and instrumentation.
This is what makes Sally Shapiro a new-school auteur: She believes in herself without self-aggrandizement. Throughout Sad Cities, she operates from a place of deep-set artistic integrity that's personal and mythological. The album flows smoothly from daytime reflection to evening regret and into nighttime renaissance which suits her overall mood and larger musical ideas. Like pop music for time immemorial, her lyrics lament old relationships and attempts to reconnect with lost loves, but she does so with a well-earned maturity, grace, and ease. By first remembering old decisions, recalling old crossroads, and retracing old steps, she gains the confidence to make forward progress in a way that retains her trusted aesthetic while embracing the promise of the future.
---
Label: Italians Do It Better
Year: 2022
---
Similar Albums: