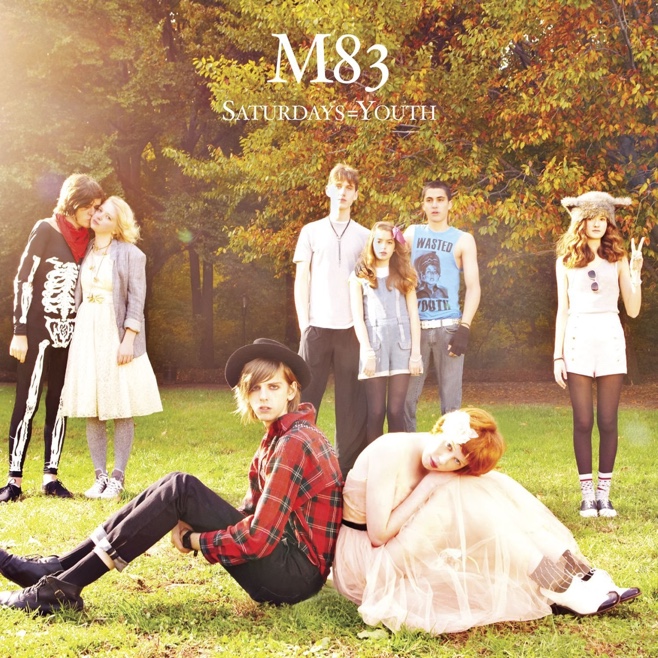 Teenage years can be both the best and the worst time in life. And if John Hughes made a movie out A Tale of Two Cities, that might be the epigraph. Amped hormonal activity, angst and the many tortures of high school are just a few of the reasons why teenagers act so strangely and, in turn, drive the adults batshit crazy. But aside from the unrequited loves, the awkward moments and the desperate search for one's place in the world, there are some shining moments. One of them is music. No matter what time you went to high school, chances are you have fond memories of the music from that period, and may even still have some of that music in your collection. You pull that certain album out of the CD rack (or, if you're older, pick another format) every once in a blue moon and it brings you back to those particular trying times, though with pockets of semi-innocent weekends and time with friends. I went to junior high and high school in the '80s, and I absolutely adore the music that went with it. Anthony Gonzalez is ten years my junior, but he might as well be the same age due to the reverence he pays to 80's music on the brilliant new M83 album, Saturdays=Youth.
There was something about the soundtracks to teenage films in the '80s. I'm not just talking about the John Hughes films, though those collections made by Tarquin Gotch were certainly the pinnacle of the time. And I certainly believe that Simple Minds' "Don't You (Forget About Me)," the Thompson Twins' "If You Were Here," and nearly every song from the Pretty in Pink Soundtrack are pivotal moments in film music history. But three other non-Hughes songs come to mind. The first is from the William Friedkin film, To Live and Die In L.A.. I bought the title track by Wang Chung on 45. The b-side was an instrumental track from the score by the same band called "Black-Blue-White." I was blown away that what most considered a throwaway pop band could create a synth song so textured and intense. The second song is "Cry Little Sister" by Gerard McMann, in other words, the theme from The Lost Boys. (In fact, "Graveyard Girl," a track from this album, could have easily been a cut from this soundtrack or perhaps The Crow). The last is from Cameron Crowe's Say Anything, and really that's probably all I need to say.
Somehow, M83 have managed to channel all of these moments into one spectacularly solid and moving album. The cover nearly gives it away. Sitting in the foreground, you have two Molly Ringwalds. The one on the left doesn't much look like her, but the clothes are pure Samantha Baker (or possibly a female version of "Duckie?"). The one on the right is a dead ringer for the red-haired '80s sweetheart, and in full Pretty in Pink regalia. Behind them you have a host of different teen '80s looks, though the guy on the left is in Donnie Darko's skeleton Halloween costume. Ah! But the catch is, that movie was set in the '80s and used '80s music that also inspired Gonzalez such as Tears for Fears. The vocals of one Morgan Kibby are found on particular songs throughout the album, chosen because her voice sounded to Gonzalez like an early Kate Bush. She even uses the words "Hounds of Love" on one track.
But, Saturdays=Youth can't simply be dismissed as an '80s pastiche. Gonzalez takes his homage seriously and, according to him, there isn't a hint of irony. Take for instance, "Kim & Jessie." This track glistens with electro-drums and keening synthesizers that combine into one intensely romantic package. Think Wang Chung's "Fire in the Twilight" from The Breakfast Club combined with New Order's "Thieves Like Us," which was of course used in Pretty in Pink. This review format won't really allow me enough room to really go into the full album song by song, but I'll simply say that every track was stellar. Singles "Graveyard Girl" and "Couleurs" are absolutely amazing. These two songs are worth the price of the album on their own. The former is pure Coppola magic, and by that I mean Sofia and the music Kevin Shields put together for Lost in Translation. The latter reminds me of that Wang Chung track that blew me away in 1985, and the gothic new wave soundtracks of The Lost Boys and The Crow. It builds and builds into a beautiful synth cacophony that throws you back in time even faster than a flux capacitor. But, instead of simply making the song a straightforward soundtrack piece, Gonzalez changes up the pace at six minutes in. The slinky and warped bass line that appears is enough to make Justin Timberlake want to pop-lock again.
The rest of Saturdays=Youth is just as magical as those mentioned songs with guest Morgan Kibby making the duet tracks sound like the Cocteau Twins while you as the listener will certainly find your own 80's hallmarks with which to make connections. But overall, this is a pure M83 album. No song is so `over-the-top' in its retro touchstones to lose a sense of modernity. The epic closer, "Midnight Souls Still Remain" is unadulterated M83, though with a hint of Vangelis' Blade Runner score.
Anthony Gonzalez sought to make Saturdays=Youth an album more rooted in traditional song structure, and he indeed succeeded. But what this album does more than entertain, and more than innovate, though it does both, is emotionally connect us with our beloved past. Upon listening, I was transported back to different times during junior high school. I remembered my first kiss with Tina, the kiss that made me realize what love is, even though it was sloppy and awkward in a seat on the bus. It made me remember the self-same Tina borrowing my vinyl copy of the Pretty in Pink soundtrack, then returning it to my locker, warping it in the process of trying to make it fit. I don't know what hurt me more, our breakup, or the fact that my album was irrecoverable. It also made me remember holding hands with Chaili for the first time. I had adored her for four years at that point (and really, she's still this fully idealized girl in my mind), and finally, on the Disneyland Grad Night trip, we held hands, not letting go until she stepped into her parents' car. I had forgotten all about that, but through the glorious music of M83, it all came rushing back.
---
Label: Mute
Year: 2008
Buy this album at Turntable Lab
---
Similar Albums: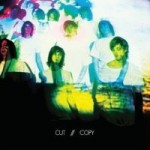 Cut Copy – In Ghost Colours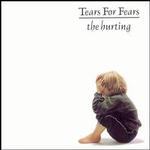 Tears for Fears – The Hurting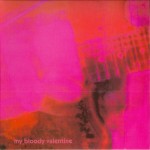 My Bloody Valentine – Loveless