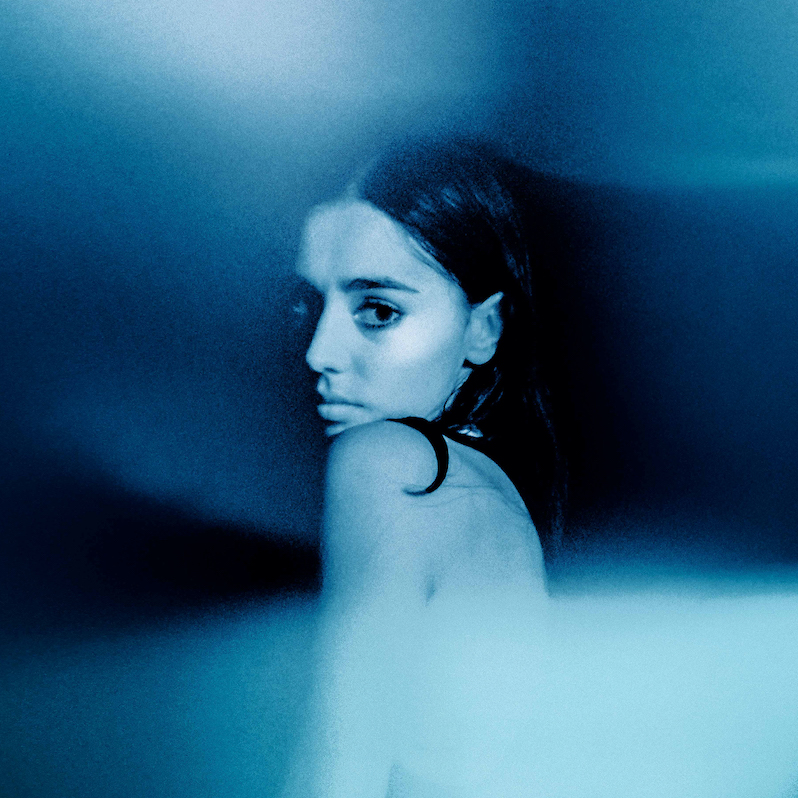 Like her well-received debut The Baby, Samia Finnerty's latest album is named for a term of endearment. The word "Honey" suggests sweetness, slowness, the well-worn intimacy of a familial bond or a committed relationship. Yet the Nashville-based singer-songwriter has thus far been more interested in the murk and humiliation of close attachment, crafting sharp, figurative indie rock that explores how we contort ourselves in the interest of retaining love. On Honey, Samia surfaces the ugly feelings that simmer beneath the catchiness and composure of her earlier work, baring jealousy, longing, and unresolved trauma. But this raw, exposed material coexists with a warmer, more buoyant sound, which veers from her stylistic comfort zone toward country and pop. The results are uneven, but sometimes extraordinary—Honey features some of Samia's most electric, affecting songwriting, cataloguing both the horrific lows and shimmering highs of loving and being young.
The record opens with "Kill Her Freak Out," a meandering, organ-accompanied ballad that builds to a jarring disclosure: "I hope you marry the girl from your hometown/ and I'll fucking kill her/ and I'll fucking freak out." The naked derangement of this statement is arresting, charging the song's spare arrangement with an anguish that feels new—perhaps the logical culmination of the calculation and self-sacrifice that permeates The Baby. Listeners might expect the track to end with some sort of crash or crescendo, but it never quite arrives; the music remains tactfully muted, the desire for catharsis and revenge confined to fantasy. It's one of a few spare, downtempo tracks scattered throughout Honey, and it's one of the more successful as well. "Pink Balloon" is missing the whiff of insanity that keeps "Kill Her" interesting, and "Sea Lions" suffers from awkward pacing, lurching from a slow-moving, disjointed narrative into an outro that's intriguing, but kind of shapeless. Samia has an outstanding voice, but it's sometimes not enough to carry songs that are lighter on texture and lyrical substance.
In contrast with these more unadorned, meditative moments, parts of Honey venture boldly into pop territory. "Mad at Me" enlists producer and former Vampire Weekend member Rostam Batmanglij, who has collaborated with the likes of Haim, Carly Rae Jepsen and Charli XCX. His fingerprints are highly visible here, especially in the rich, elastic guitar riffs that highlight the first half of the track. Unfortunately, "Mad at Me" is slackened by a reedy, awkward Auto-Tune interlude and pallid lyrics—lines like "hurts to be somewhere/because you have to stay there/after you say/what's on your mind" feel flat and imprecise. "Amelia" is decidedly more satisfying, driven by sunny, syncopated synths that recall steel drums. The lyrics are nuanced and witty, and though Samia's vocals are subtly processed, the effect is euphoric rather than forced. It's a vibrant, well-executed earworm, one that makes you wish she would dedicate a whole album to dance-pop.
As fun and freewheeling as Honey can be, tracks like "Breathing Song" remind us of Samia's core strength—mining fragments of memory for seams of gut-wrenching emotion. Accompanied by a muted, oscillating synth and delicate keys, she recounts scenes from an imbalanced, clearly toxic relationship. It's not until the song ends that the stakes become fully clear—the narrative is one of sexual assault, recollected in harrowing pieces. Suddenly, the plaintive refrain of "No, no, no" attains new weight. The cool sheen of Auto-Tune coating her vocals calcifies, then shatters—the song ends in something close to a frayed scream, then sudden silence, evoking the jagged, unresolvable nature of this particular kind of harm. It's an absolute tour-de-force, a masterclass in pacing and structure—the strongest, most poignant song Samia has ever written.
"Breathing Song" is immediately followed by the album's title track, a sweet, breezy tribute to the temporary fearlessness and possibility of a night out. "I'm not scared of sharks/I'm not scared to be naked/I'm not scared of anything," she sings, her voice warm and wistful. Sandwiched between this and "To Me It Was," a country-tinged, nostalgic number adorned with wisps of steel guitar, "Breathing Song" certainly sticks out. But the sequencing ultimately feels right; it vividly evokes how the joys and losses of youth follow no reasonable logic, no predictable narrative arc. Devastation and pain regularly brush elbows with giddiness and hope, and on Honey, Samia documents it all, exploring an ambitiously broad spectrum of genre and feeling. The result is a sophomore record that's as moving and engaging, if less consistent, than her impressive debut.
---
Label: Grand Jury
Year: 2023
---
Similar Albums: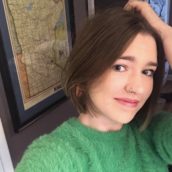 Clare Flanagan
Clare Flanagan is a San Francisco-based writer specializing in music criticism and poetry. In her spare time, she enjoys reading, running, and listening to music of all genres at an unwise volume.