Seattle's new tunnel-boring machine is named after Mudhoney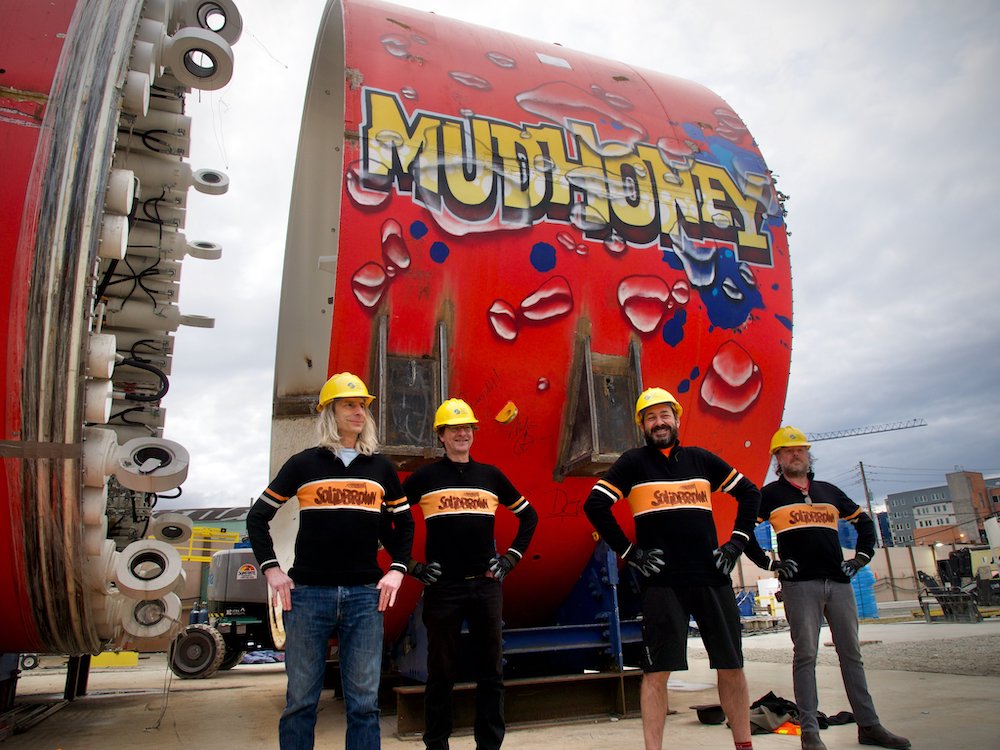 The City of Seattle is now home to a tunnel boring machine, named for another treasure from Seattle: Mudhoney. Seattle's Ship Canal Water Quality Project launched a crowdsourcing effort to name the machine, which will dig a tunnel to reduce the city's sewer overflow efforts over the next four years. Mudhoney's label, Sub Pop, helped to spread the word, launching a social media campaign to have fans vote for the name.
More than 30,000 people voted to name the machine, and Mudhoney ended up winning out over more than a thousand other suggestions. The band got to participate in the unveiling of the machine. Check out a video of the group with their namesake tunnel borer below.
Mudhoney's latest album is 2018's Digital Garbage.
Mudhoney are featured on our list, Sub Pop Records: 30 Years, 30 Tracks.