Shabaka and the Ancestors – We Are Sent Here by History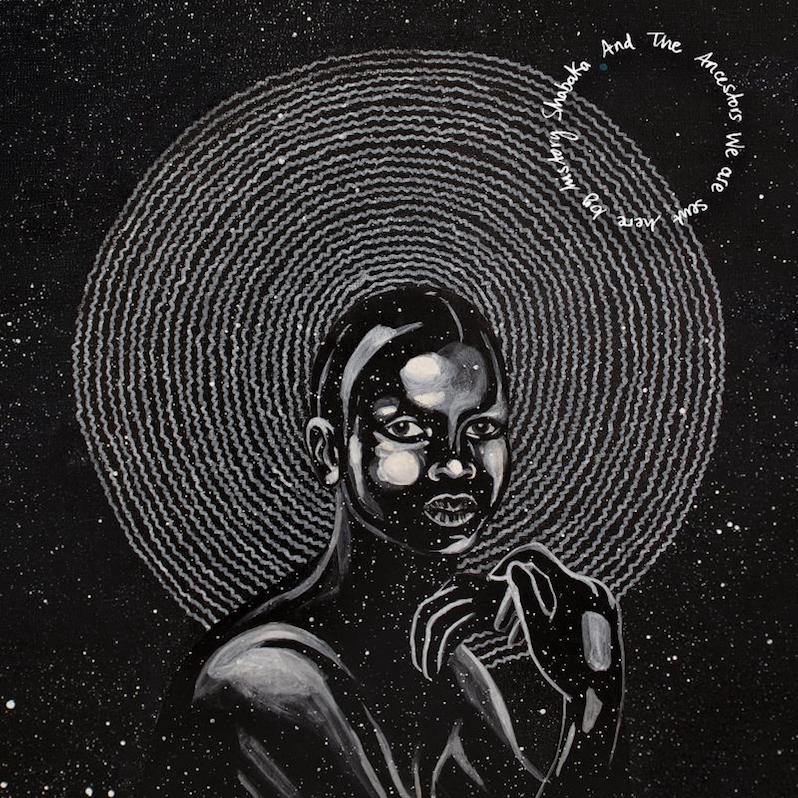 You'd be hard pressed to name a harder working musician right now than Shabaka Hutchings. This is no slight to any independent musician right now who, no doubt, is absolutely hustling—a necessity given how music as a business model has become so worn down from strain. But since 2016, when Hutchings' electro-jazz fusion group The Comet Is Coming was nominated for the Mercury Prize, the London saxophonist and bandleader has kept a pace that's exhausting simply to look at let alone experience. A refresher, for those who haven't kept up: In 2016 his South African spiritual jazz band Shabaka and the Ancestors released Wisdom of Elders, followed in 2018's with Your Queen Is a Reptile by his Afro-jazz ensemble Sons of Kemet, an album and an EP last year from The Comet is Coming, and a number of appearances on various other records from like-minded innovators such as Yussef Kamaal and Makaya McCraven. So yeah, he's been busy.
Yet it's easy to determine when Hutchings is at the helm of a piece of music, in part because of his own style of playing—impassioned yet melodic, emotional yet physical—and in part because it's all inevitably defined by its response to this crucial and often terrifying moment in history. As this album hits shelves, the entire world is figuring out how to survive the COVID-19 outbreak, and few world leaders are adequately prepared to deal with it. And that's just one bulletpoint on a series of problems that aren't getting any better. As Sons of Kemet unhesitatingly cast blame where it lie ("Fuck the Tories!") and The Comet is Coming took a sci-fi lens in what happens when society needs rebuilding, Shabaka and the Ancestors' second album We Are Sent Here by History is an intense and beautifully spiritual meditation on the end of civilization as we know it. There's no overstating the gravity of a work like this, even if most of it is instrumental.
We Are Sent Here by History is a beautiful album, but it's by no means a soothing one. It's both a tribute to and an elegy for the lives "dismantled by centuries of western expansionism, capitalist thought and white supremacist structural hegemony," and a field report from the crumbling temples of society. Flames lick the boundaries of these pieces, and darkness seeps into their hearts. This is an album that begins with a song titled "Those Who Must Die," and the tension from the get-go is palpable, continuing throughout the complete span of the epic opener's 10 minutes, with vocalist Siyabonga chanting the album's title as a kind of mission statement or mantra of purpose. It's an utterly entrancing and intricate piece of music, with moments of electric fusion mystique and spiritual jazz fire, and it smokes.
The 11 tracks on We Are Sent Here offer different perspectives on both the band's capabilities and strengths as well as the swirl of both hope and despair that lies ahead. If "Those Who Must Die" is a blazing inferno meant to tear down oppressive powers, "Go My Heart, Go to Heaven" is a more insular meditation on seeking the solace of a permanent escape. It's a song inspired by Siyabonga's father's favorite church song, and though it's deeply affecting, it's also mournful and quite heavy. The disorienting introduction of "You've Been Called" begins with a soliloquy from Siyabonga, who states, "An act of destruction became an act of creation." As the song begins to take shape, it feels like an actual rebuilding from the ashes, melody taking form from discordant improvisation, momentum and rhythm being created from the ether.
On a purely compositional level, We Are Sent Here almost exclusively comprises breathtaking moments of melody and musicianship. While these tracks are, by and large, shorter than those of the Ancestors' previous album, they're rich pieces, stunning on first listen but requiring a few more listens to fully absorb and internalize. "Behold the Deceiver" carries one of the heaviest grooves of the bunch, Hutchings' spiraling saxophone hook driving a peak moment of intensity. Tumi Mogorosi's drums provide a heavy backing for the upbeat jam sequences of "The Coming of the Strange Ones," and "Til the Freedom Comes Home" proves the Ancestors' strengths when it comes to a hook—something that's, perhaps erroneously, rarely associated with conceptual, spiritual jazz.
Though We Are Sent Here by History isn't purely instrumental or even improvisational, it doesn't require literal understanding of Siyabonga's lyrical chants to fully hear the anguish, the frustration, the desperation and passion that overflows from the sextet's compositions. In moments of uncertainty and strife, music is both a release valve for that frustration and a necessary lifeline for those who feel the strain the hardest. Much as Shabaka Hutchings has done with Sons of Kemet and The Comet Is Coming, his latest with The Ancestors is potent and relevant creation—both a document of an inevitable moment of transition and a cry for justice. It's telling that the album's final song is a beautifully understated ballad titled "Teach Me How to Be Vulnerable"—the way forward is compassion and empathy, of being willing to open up and trust each other. We Are Sent Here by History isn't just an album of protest, it's music for survival.
---
Label: Impulse!
Year: 2020
Buy this album at Turntable Lab
---
Similar Albums: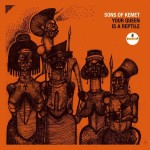 Sons of Kemet – Your Queen Is a Reptile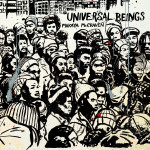 Makaya McCraven – Universal Beings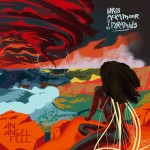 Idris Ackamoor and the Pyramids – An Angel Fell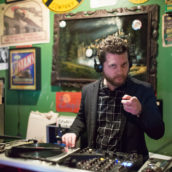 Jeff Terich
Jeff Terich is the founder and editor of Treble. He's been writing about music for 20 years and has been published at American Songwriter, Bandcamp Daily, Reverb, Spin, Stereogum, uDiscoverMusic, VinylMePlease and some others that he's forgetting right now. He's still not tired of it.