Shadow of the Horns: The Best Metal Albums of 1989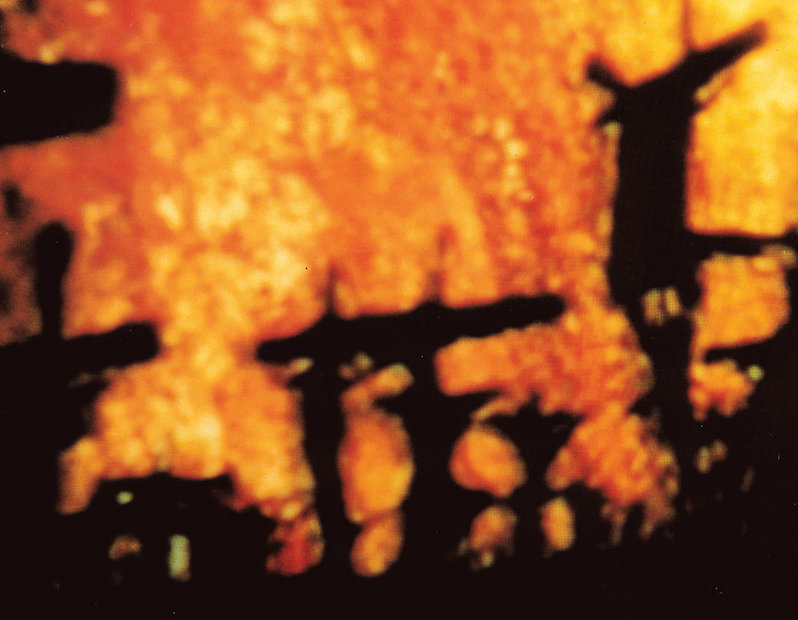 Think back about the strongest year in metal history. Is it 1970, when Black Sabbath opened the gates with not one but two genre-defining albums? Is it 1982, when Judas Priest and Iron Maiden were each at the peak of their powers? Perhaps 1986, when Slayer and Metallica delivered what many consider the two greatest thrash metal albums of all time, and with damn good reason? You could even make a pretty strong case for years in this millennium: 2000 (Weakling, Electric Wizard, Deftones, Maiden's comeback), 2004 (Isis, Converge, Mastodon, Neurosis, Pig Destroyer!), even 2009 (more Converge, Sunn O))), Baroness, Kylesa, more Mastodon).
But I'm going to offer an entirely different suggestion, one that aligns nicely with anniversary math: 1989. On the surface, it might seem like a year short on ringers; none of the Big Four released albums that year, all four of them having delivered a full-length the year prior. For that matter, death metal pioneers Death didn't release an album either. In fact, Death, Iron Maiden, Queensryche and Bathory all released some of their best material in 1988. That might make it seem like I'm arguing for 1988 as the best year in metal; I'm not. In fact, if anything, having all those names out of the way so as not to suck all the air out of the room left opportunity for a batch of new bands to make their mark. Bands like Morbid Angel, Terrorizer, Godflesh and Obituary.
Now, I'm not saying necessarily that this is written in stone; if I look closely at the metal I listen to the most, objectively most of it comes from the past two decades. (I mean, 2018 was actually kind of fantastic!) But 1989 was so good that I'm dedicating the essay portion of this month's column to its 10 best albums. Or what I consider its 10 best albums (this is totally subjective and based entirely on my enjoyment of these albums—but also I don't think this looks wrong on a macro scale, at all). So let's get to it: The 10 best metal albums of 1989, which might be the best year for metal. Or not, I'm just really feeling it.
---
10. Repulsion – Horrified
(Necrosis)
Grindcore's come a long way since the late '80s. It's evolved into something more complex, artful, often avant garde and weird—all of which can be heard in the latest Full of Hell album, for instance. Repulsion's debut album (their only album to date) is raw and ugly and lo-fi, but it's effective: 18 tracks of ghoulish and ghastly destruction with no room for any pretentious instrumentation or moody interludes. It's descended from the school of Napalm Death's Scum, as much a hardcore record as a metal one, only it finds the Michigan group taking the speed and sheer brutality of that album and using it to form more fleshed-out songs with actual melodies (well, sometimes). Essentially, it's classic death metal just played that much faster. (Side note: A number of great bands actually took their names from tracks from this very album, including Black Breath and Acid Bath.)
---
9. Obituary – Slowly We Rot
(R/C)
The Golden Age of Death Metal began in the late '80s and peaked around the early to mid-'90s, when bands such as Death and Morbid Angel were releasing some of their strongest material, Carcass and At the Gates were providing more compelling melodic avenues for the genre, and more progressive artists such as Opeth were beginning to emerge. Obituary were one of the pioneers of death metal, carving up a raw and murky sound that made thrash metal sound so much uglier. And at its best, Slowly We Rot feels mostly like a really ghastly thrash metal record, which is part of what makes it so much fun.
---
8. Terrorizer – World Downfall
(Earache)
On paper, Los Angeles' Terrorizer did much of what their Midwestern counterparts at number 10 did so well on their debut LP. But World Downfall feels like a very different album, if mostly because of how it sounds. Repulsion's Horrified is raw and lo-fi, all murky textures and blunt edges. World Downfall is sharpened and precise. The tone is dialed in. The snare has a more piercing snap. This might still be grindcore (and deathgrind) in its most primitive stages, but Terrorizer made it sound more sophisticated and—as odd as is this is to say about music so brutal—elegant. Add to that a batch of anti-war and anti-corporate lyrics and you've got an album that, unsubtle as it might be, remains topical 30 years later.
---
7. Faith No More – The Real Thing
(Slash)
I'm old enough to remember a time when metal actually had cachet and influence in mainstream popular music. (I'm what you'd call an older millennial.) When Nirvana took off, they made an obligatory appearance on Headbangers Ball (with a very-wasted Kurt clad in a ballgown, naturally). But a year before Nevermind was even released, Faith No More went platinum after a year of supporting The Real Thing, largely on the strength of lead single "Epic," a funk-metal anthem with a rapped verse from Mike Patton and a controversial video involving a flopping fish. And though Faith No More were just as much "alternative" as they were metal, though by no means as peculiar as Patton's experimental art-rock band Mr. Bungle, this album found them arriving with more than their share of badass alt-metal staples, including "From Out of Nowhere" and "Falling to Pieces."
---
6. Ministry – The Mind is A Terrible Thing to Taste
(Sire)
Industrial metal had an explosive breakthrough in 1989, putting drum machines and menacing loops to work in the service of some of the most crushing electronics-heavy music ever recorded. Within a couple years, Nine Inch Nails would take it the extra step by landing videos like "Wish" on primetime MTV. But the template had already been laid out by Ministry on their pummeling fourth album. The robot-on-crank opening tremolo riff of "Thieves" sends the message early that this is a new era and a new approach for Ministry, one that builds on their 1988 album The Land of Rape and Honey by leaning heavier on crunchy and crushing metal riffs, most evidently in the monster single "Burning Inside" and the P.I.L.-in-Hell groove of "So What." Many argue (somewhat convincingly) that 1992's Psalm 69 is Ministry's most essential album. So close.
---
5. Sepultura – Beneath the Remains
(Roadrunner)
Brazilian metal heroes Sepultura went from one of the world's best thrash bands to progenitors of nu-metal pretty quickly (and the emergence of Max Cavalera's Soulfly pretty much took that to its inevitable conclusion). Yet there's plenty of room for argument about which of their albums is the band's best, particularly numbers three through five. Their fourth, Arise, is a more diverse and complex take on thrash, while 1993's Chaos A.D. employs Helmet style groove to awesome effect. But Beneath the Remains is raw, old school thrash, heavy on riffs and just a touch of Metallica's late-'80s progressivism. Recommended if you like guitars that sound like sharpened blades and occasional moments of psychedelic beauty (see: the 2:30 mark on "Inner Self").
---
4. Bolt Thrower – Realm of Chaos
(Earache)
Bolt Thrower, pride of UK death metal, is arguably an all-or-nothing kind of band. They're a little bit like The Fall in that regard—if you like one of their albums, you probably will like most if not all of them. Which isn't to say that Bolt Thrower is a one-note artist, but you certainly know them when you hear them. The guitar tone on Realm of Chaos, one of their finest albums, is one of their defining qualities, a sludgy, molasses-like brume of toxicity—and that's true of most of their other albums, but this is a great starting point to delve into their truth-to-power pit of mayhem. There's a distinct element of crust-punk in their sonic makeup, and that extends to their politics; Bolt Thrower were anti-fascist before such a thing even became a point of contention. (I can't believe I even have to say this…) Keep fighting the good fight, Karl.
---
3. Coroner – No More Color
(Noise)
The thing about the Big Four thrash metal bands is that they're essentially the biggest or most influential, but not necessarily the best, at least not after the '80s anyhow. But even in the '80s, there were a lot of dark horse bands outside the U.S. making some of the most challenging and compelling thrash, from Germany's Kreator to Brazil's Sepultura and, a personal favorite, Switzerland's Coroner. What set Coroner apart were their superhuman technical abilities. Queue up "Die by My Hand," the leadoff track from third album No More Color, and marvel at Tommy Baron's stunning guitar work, almost as dizzying to follow as a listener as it is difficult to play. Add to that some of the atypical rhythmic structures of "No Need to Be Human" and the Four Horsemen gallop of "D.O.A." and what results in a guitar hero's thrash album, surprisingly underrated despite all the showboating.
---
2. Morbid Angel – Altars of Madness
(Earache)
Quick, don't think too hard about it: What's the greatest death metal album of all time? There's a pretty good chance a lot of you said Altars of Madness, and with good reason. Born of the humid clime of Florida rather than the haunted moors of Transylvania, Morbid Angel's sound has a spooky, evocative atmosphere that stood markedly apart from, say, the bluesy sludge metal of Louisiana, just a few states away. And Altars of Madness, the band's debut (they go in alphabetical order, for those who missed the pattern), is their rawest and most direct distillation of the still-young death metal sound into its most potent form. It's nasty and brutal, yes, but the songs kick ass, and they do so while employing a certain ghoulish ambience in highlights such as "Immortal Rites" and "Chapel of Ghouls," while other standouts "Visions from the Dark Side" and "Damnation" are simply about ripping intensity. Is it the best death metal album of all time? I'm inclined to say no, but there are few as important.
---
1. Godflesh – Streetcleaner
(Earache)
I don't doubt that some will question the logic behind leaving Morbid Angel to languish at number two on this highly subjective, by no means consensus-driven list. And that's OK! Morbid Angel by all means debuted with one of 1989's most important, intense and still-awesome-after-all-these-years metal albums. But Streetcleaner—Streetcleaner! This is the sound of the apocalypse. It's so punishingly heavy, so dark and violent and terrifying. Godflesh's industrial-metal masterpiece is the sound of the gates of hell opening and society collapsing. The effects Justin Broadrick bellowed through gave his voice a more demonic tone than his own natural scream ever could, while his guitars could strip paint off of a tank. I still can't believe this album is 30 years old, especially when the nightmares are still so vivid.
The Best Metal Tracks of August 2019
Creeping Death – "Bloodlust Contamination"
The video for Creeping Death's "Bloodlust Contamination" has the stylized feel of a DIY VHS video from the '90s, the Texas-based troupe set loose on their instruments against a red-lit backdrop, and not much in the way of anything else—save for an appropriately pyrotechnic intro featuring some fire-breathing. But they don't need too much in the way of branding or fancy visuals—the band is such a ferocious unit that their guttural churn pretty much sells itself. They go straight for the jugular and never relent, a song like "Bloodlust Contamination" roaring with raw, meaty riffs and beats that feel like being pelted in the ribcage with heavy, smoothed stones. So yeah, there's another great new death metal band to know, and they're already off to a spectacular start.
From Wretched Illusions, out September 27 via eOne
---
Cloud Rat – "Webspinner"
The brevity and concentration of grindcore tends to make it feel like a low-yield genre. The return on investment looks underwhelming on paper; divide the combined lengths of every Pig Destroyer full-length by the amount of time they've been releasing music, and well, it's a couple minutes a year. The flipside is that this is really difficult music to pull off physically, mentally, psychologically—you have to condition your body and probably give yourself some time to breathe and meditate between hyperaggressive bursts, so 30 minutes every three or four years probably is about as much as any of us can ask. And thus, four years since the last Cloud Rat album, 2015's Qliphoth, is not that bad in the scheme of things. Especially when you consider the quality of new track "Headspinner." It's magnificent, really—blast beats sputter beneath a cascading arpeggio, two elements seemingly in counterpoint to one another in a brief balance of tension and release, which reaches a climax within a matter of seconds. The Michigan band can certainly throw down with the best of them, offering some stunningly intense hardcore that carries the melancholy doom elements of a band like Thou. "Webspinner" is only two minutes long but so many different ideas—Cohesive ones! Melodically entrancing ones! Ass-kickingly furious ones!—that the swiftness with which it goes by is by is really just another thing to be impressed by.
From Pollinator, out September 13 via Artoffact
---
Mizmor – "Desert of Absurdity"
Summer's almost over, so we can put the Torche and Brutus records away and listen exclusively to epic, soul-scraping black metal albums that take us to our darkest and most introspective places, right? I kid! I'll probably never stop listening to that Brutus record. But that doesn't mean I won't make room for what's promising to be one of the most emotionally gripping metal records of 2019. Mizmor's latest is an album steeped heavily in a personal struggle about the religious values instilled in us in our upbringing and how those ideas often clash with how we actually live. Religion, of course, can bring a lot of positive things to a lot of people, but it's also ruined a lot of lives, and the idea of being A Force for Good that so often brushes real acts of cruelty under the rug can be hard to square. "Desert of Absurdity" is just a small piece of this overall puzzle, but it's a compelling entry point, its 10 minutes harboring both a harrowing darkness and a sense of melodic beauty that sets the band apart. This won't be an easy listen for everyone, but by God it'll be an unforgettable one.
From Cairn, out September 6 via Gilead
---
Gatecreeper – "Boiled Over"
Gatecreeper are an interesting band in the realm of death metal in that they've made their home state of Arizona such a significant character in their identity as a band. But they do so with a wink; their debut was titled Sonoran Depravation, but its follow-up, more cleverly, is called Deserted. Yet Gatecreeper doesn't really evoke barren desert landscapes to my ears—a band like Wayfarer or Inter Arma do that more directly with songs that explicitly feature more spacious elements and spooky ambiance. But Gatecreeper aren't as comically Halloween-y as some death metal bands (see: several bands above, which I absolutely love for the record). I saw them open for Pallbearer back in 2017, however, and they were about as much fun as a death metal band can be in a live setting, comparable to Power Trip in their ability to stir up an audience into a frenzy. Deserted is bound to be an album that surprises some fans and presents some new, unexpected elements, but for now, "Boiled Over" is Gatecreeper at their best and most potent, heavy, gnarly, and just plain kickass.
From Deserted, out October 4 via Relapse
---
Cloak – "Tempter's Call"
I feel spoiled. This year we've already been given new records by Big Brave, Spirit Adrift, Inter Arma, Tomb Mold, Baroness, Immortal Bird, and so many other great bands, and there's still four months left to be annihilated anew. And here we are—a new Cloak song. The band's 2017 debut To Venomous Depths was by far one of the year's greats, a powerful yet catchy take on traditional heavy metal with gothic rock elements and a touch of black metal ugliness. At any given moment, if I'm to ask myself what I look for in a new metal record, it's pretty much all there in what Cloak's debut delivered (as did, to varying degrees, the latest from Devil Master and Idle Hands). "Tempter's Call" is, likewise, a note-perfect addition to the group's catalog, a hard-rocking teaser for their upcoming sophomore full-length. And I use the term "hard-rocking" deliberately here, for while this is undoubtedly a heavy metal song, it's also basically a hard rock song. Hang out between 3:30 and the four-minute mark and you'll hear some righteous Camaro-rock riffs that, if you ask me, belong in more metal songs. (I've gone on record about the significance of Boston's influence on metal, and I'm not backing down on this one, so don't push me.) So yeah, looks like we got ourselves a late-summer anthem from a band I didn't realize I missed this much. Heavy metal is the best.
From The Burning Dawn, out October 25 via Season of Mist
---
I'll get back to listing the best metal albums of the month in September, but for now just listen to that harrowing beast of a Pharmakon album.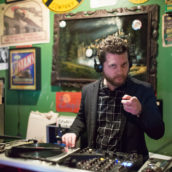 Jeff Terich
Jeff Terich is the founder and editor of Treble. He's been writing about music for 20 years and has been published at American Songwriter, Bandcamp Daily, Reverb, Spin, Stereogum, uDiscoverMusic, VinylMePlease and some others that he's forgetting right now. He's still not tired of it.