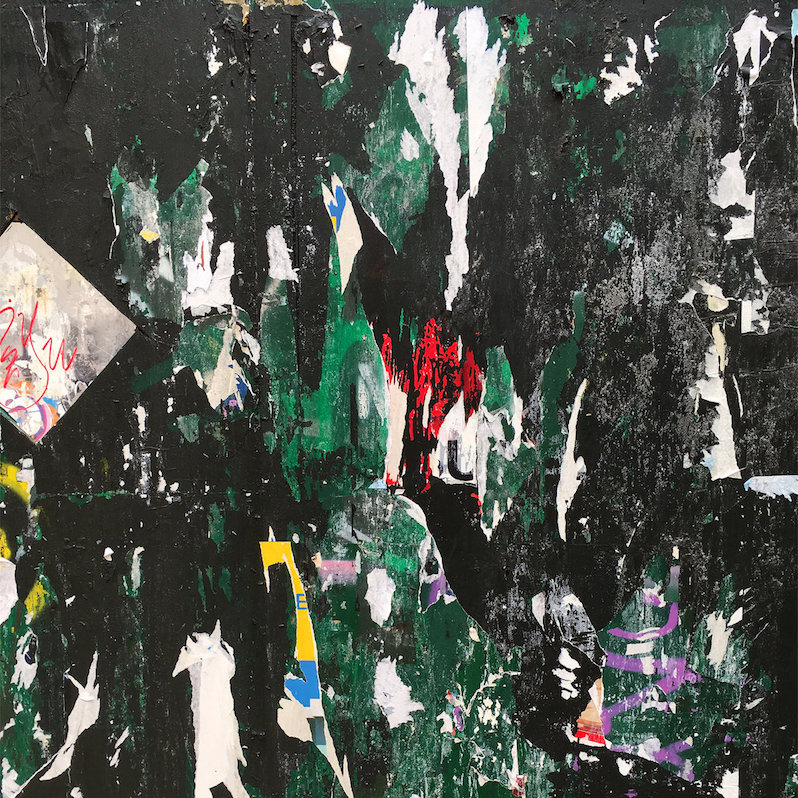 Shlohmo has always trucked in bad vibes IDM, heavy on the gloomy noir-ish synths and reverberating pads like a heartache in a doomed city. Hell, he even named a record Bad Vibes, in case the mission statement wasn't clear enough. It is fitting then that in apocalyptic times, with climate death seemingly certain and closer every day, that Shlohmo would return, offering another thick slice of apocalyptic dance music for the end times. The mood on The End alternates between bleary late-night dissociation, the kind you have after too many drinks unearths some unnameable memory best left buried, and a muted anxiety, the kind that sits at the back of your throat and doesn't let up even though everything reads as fine from the outside. In short, it's music to have a panic attack to; a little on the nose, actually, given that he even named a track "Panic Attack."
But between the track and album titles matching the mood of the music and the fragmentary passage of dark color that makes up the album cover, adorned with no words, its better just to think of it as Shlohmo knowing exactly what he brings to the table. That kind of focus on mood and timbre certainly helps; The End has more of a palpable sense of identity than a lot of electronic records coming out in 2019, largely because Shlohmo so fully commits himself to an aesthetic. And thankfully, his definition of gloomy music befitting a record titled The End isn't so narrowly drawn. He's willing to go to any space of apocalypticism, from euphoric sensuality to smoldering powerless rage to limpid weeping depression. It's a mellow record, for the most part, one not far off from the nocturnalist inwardly-drawn image Drake used to inspire before we found out he texts teen girls way, way too much.
This kind of gauzy, beautiful, painful electronic dance music feels a bit anachronistic now. The days of M83 roaring up gorgeous danceable synth pop songs about the longing of youth ripping like a knife in the back of estranged and lonely adulthood feel long gone now, swallowed up by the rising tide of fascism abroad and at home. The Flashbulb, for all the wonderful music released by that project, hasn't been relevant in a broader sense in coming close to a decade now. I fear that The End may not reach the same kind of audience that HEALTH has with their recent similarly apocalyptic work, despite being of similar levels of accomplishment. Perhaps if Shlohmo trucked in more trendy sounds, leaning more on industrial flourishes in modernity rather than the studied dance rhythms that underpin the paeans to despair and powerlessness of The End. Regardless of potential audience size, its a potent record, a punch right in the heart. It's not uncommon for me to cry to records, but its rare that a first lesson gets me as weepy as this one did.
Although perhaps his rising figure in the world of hip-hop and R&B will do this record favors. After all, Shlohmo now has Post Malone and Yung Lean credits to his name, as well as having worked on tracks on the surprise hit record Joji put out last year. The timbres of those post-Drake rap-R&B hybrid artists certainly feels present here, including the intermixture of more shoegaze, emo and doom metal inspired guitars as part of the instrumental bed. Say what you will about rappers of that particular circle, but the sonic influences they draw from in beat selection and development was unexpected when it debuted, and hearing those sonic ideas given center stage on a record like The End removes the weakest part of that equation. Devoid of a contentious figure like Post Malone, Shlohmo finds an emotional openness, one where it's easy to imagine some listener ambling through the long night in their car, muttering half-sung improvised words along to the dreary music as we try to figure the shitshow that is 2019 and forward out. The End isn't likely to make too many year end lists I don't think, but any listener will be satisfied and potentially find a good friend for lonely introspective evenings.
Similar Albums: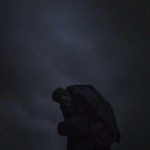 Baths – Obsidian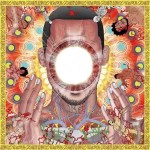 Flying Lotus – You're Dead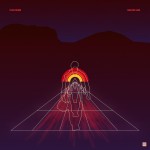 Com Truise – Silicon Tare
Langdon Hickman
Langdon Hickman is listening to progressive rock and death metal. He currently resides in Virginia with his partner and their two pets.