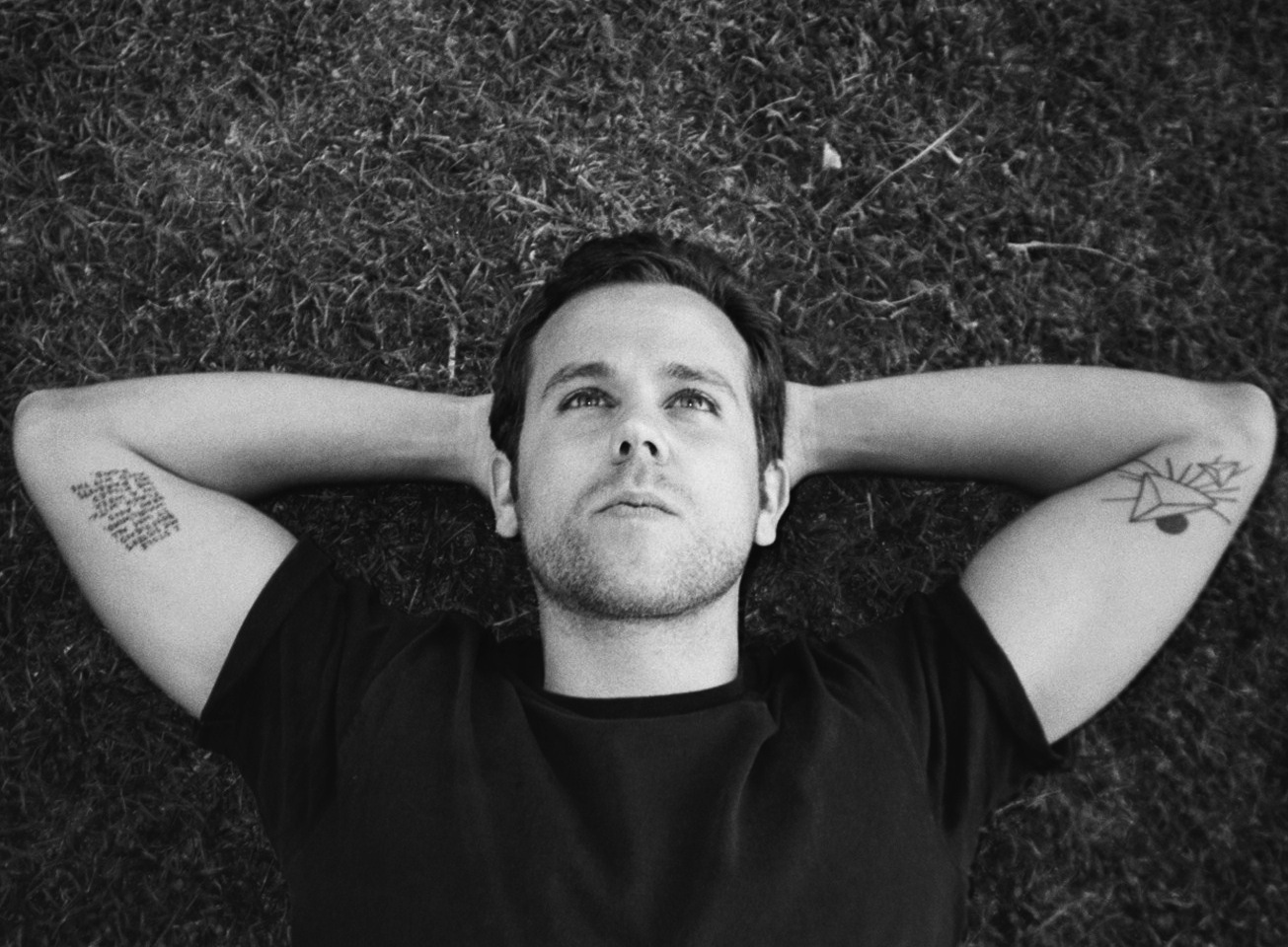 M83's music exists in dreams. Since the early '00s, when French producer and songwriter Anthony Gonzalez first began to layer together dense sheets of synthesizer with his then-songwriting-partner Nicolas Fromageau, the band has been a vessel for tangible, romantic fantasies. And those fantasies can be complicated; they've taken the shape of mangled collages of America's violent culture, or in the all-too-real moment of impact in a fatal car crash. But they've also taken on the form of fields of flowers or a breathtaking drive through a city at night. Everything feels vivid and real, but in M83's world, the earnest and emotional is always undercut with a sense of the surreal—like a child in a monster mask, or a highly sexualized rocket joyride.
With 2011's "Midnight City," M83 had their first ever megahit, the massive single becoming a huge, if somewhat surprising presence on mainstream radio. But Gonzalez had been writing and recording songs that had similar DNA for a long time; I can only assume that the reason "Graveyard Girl" or "Kim and Jessie" didn't reach a similar level of success was the absence of a similarly aggressive marketing push. But then again, it'd be reductive to call M83 a "singles band." Most, if not all, of their albums are presented as compelling, cohesive wholes. When you queue up an M83 full-length, you do so knowing that you're about to embark on a journey—one where reality and fantasy are hopelessly blurred, and that's exactly how you'd want it.
Next month, M83 will release their new album, Junk, which coincides with the band's appearance at Coachella and subsequent world tour. With a new chapter of the band ahead of us, it seems an opportune time to examine their best material over the years. There's a lot of material to work with, of course. In fact, the whole of Hurry Up, We're Dreaming is longer than one of our Greatest Hits features would realistically allow for a playlist of their best material. Some chopping was in order, but it wasn't hard to get a playlist of great M83 songs up to 78 minutes. And with any luck, Junk will provide another track or two as a bonus.
Read our take on the best M83 songs, and listen to the playlist below.
---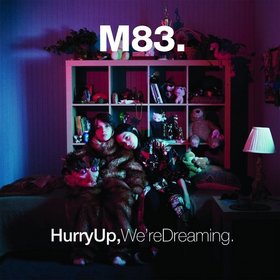 "Intro" – 5:23
from Hurry Up, We're Dreaming (2011; Mute)
Gauche as it might be to begin a best-of mixtape with an actual opening track (it does break one of the cardinal rules of mixtape making), it just wouldn't be right to begin a mix of M83's best songs with anything other than "Intro." An ethereal and magical beginning to the 2011 double album Hurry Up, We're Dreaming, "Intro" features a guest vocal by Zola Jesus and as climactic a rise into electronic pop majesty, by way of Reich-ian minimalist synth pulses, as M83 has ever delivered. It's the kind of thing that countless EDM-come-lately artists have attempted in the years since, though none achieve this kind of emotional cleansing.
---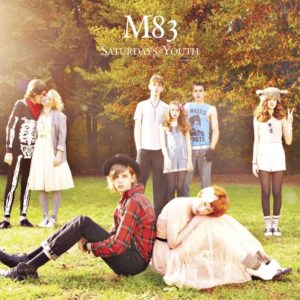 "Kim & Jessie" – 5:23
from Saturdays=Youth (2008; Mute)
The common line floated about 2008's Saturdays=Youth was that it sounded like a soundtrack to a John Hughes film. You can either read that as a criticism for being what some perceive as derivative, or a celebration of its joyfully melancholy homage to some of the best music of the 1980s. I can't help but find the John Hughes soundtrack comparison a flattering one, considering their influence on pop music in general, not to mention anyone who sympathizes with a teenage outcast. "Kim and Jessie" is one of a couple songs on the album that captures that feeling so succinctly, its dreamy post-punk sound somewhere between The Cure and Depeche Mode, and its chorus, "Somebody lurks in the shadow/Somebody whispering" an '80s music video storyboard waiting to happen.
---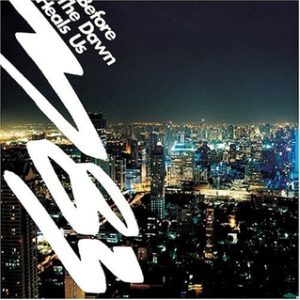 "Don't Save Us from the Flames" – 4:16
from Before the Dawn Heals Us (2005; Mute)
There's something simultaneously quintessentially M83 about "Don't Save Us from the Flames" and something very peculiar about it as well. In tone, it sounds exactly as an M83 should: Big synths, big hooks, pulsing electronic verses. It rocks, and yet it's dreamy and otherworldly in a strangely comforting way. But here's where things go a little odd: It's about a tragic car accident. Anthony Gonzalez sings softly of finding "a piece of brain in my hair," almost so serenely as to go unnoticed. There's something ecstatic about it all, though, as if to evoke the feeling of being alive against the odds, or perhaps even the idea of two people meeting their end together. It's frightening, it's beautiful, and it's essential.
---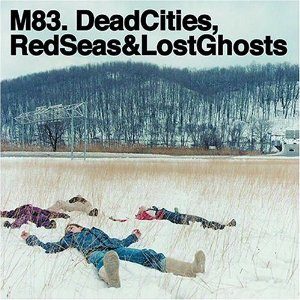 "Run Into Flowers" – 4:06
from Dead Cities, Read Seas and Lost Ghosts (2003; Gooom)
Until M83 released the chart-placing, ubiquitous and joyful "Midnight City," I always thought of "Run Into Flowers" as being their signature song. At the very least, it was their first great single, a triumphant blend of electronics and shoegazer density that summarized in a far-too-brief four minutes what makes their music different, even special. It's arguably their prettiest song as well, juxtaposing the persistent pulse of fuzzy synthesizers against a gorgeous loop of strings. It's almost like Sigur Rós for the dancefloor, and I often think that its density and breathtaking emotional core would make it a perfect song for Deafheaven to cover. Still waiting for that to happen, though M83's is perfect as it is.
---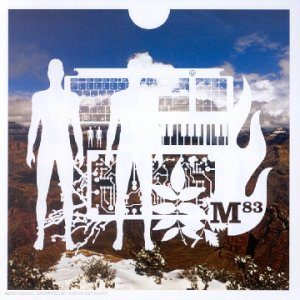 "Slowly" – 4:58
from M83 (2001; Gooom)
M83's debut album, recorded when Anthony Gonzalez was joined by then musical partner Nicolas Fromageau, is a frequently overlooked chapter in the band's discography. It's not a bad album by any means, but it has neither the sprawling beauty of 2003's Dead Cities, Red Seas and Lost Ghosts nor the triumphant pop appeal of 2011's Hurry Up, We're Dreaming. It does have some really good songs though, notably lead single "Slowly," a shoegazing electronic bleeper with traces of artists like Røyksopp in its dreamy sputterings. It's a fairly straightforward electronic gateway to the emotional soundscapes to come, but damn is it a lot of fun.
---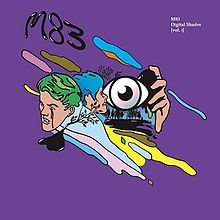 "Coloring the Void" – 3:27
from Digital Shades Vol. 1 (2007; Mute)
In 2007, between Before the Dawn Heals Us and Saturdays=Youth, Anthony Gonzalez released an album of ambient compositions titled Digital Shades Vol. 1, which did away with pop songs temporarily in favor of Eno-inspired instrumental compositions. And most of them were quite gorgeous, if often lacking the character of M83's best songs. "Coloring the Void" is an exception, more like a dreamy electronic ballad than a purely ambient piece. For one, it features Gonzalez's vocals. It also has one of the prettiest melodies of the bunch, the weightless grace of it not unlike that of more recent M83 slow burners.
---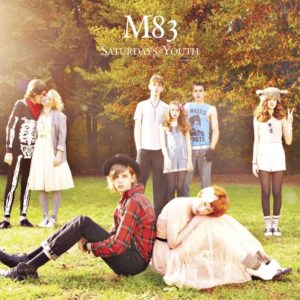 "Skin of the Night" – 6:13
from Saturdays=Youth (2008; Mute)
Anthony Gonzalez took a heavy dose of inspiration from the new wave and post-punk sounds of the 1980s, though one of the most surprising developments was the presence of collaborator Morgan Kibby, whose ethereal vocals give "Skin of the Night" even more of a push toward sounding like some great lost Kate Bush song. That's not as much of an exaggeration as it seems on paper, for while Kibby isn't nearly the figure that Bush is, vocally, the song certainly carries a similar level of booming, atmospheric beauty that Bush's best songs did at their Hounds of Love best. As comparisons go, you could do worse than Bush (you can only do worse, really), though as the song builds to its soaring finish, Gonzalez's backing vocals and its mixture of chorus-laden guitar and flashing synth make it a natural fit in the M83 oeuvre.
---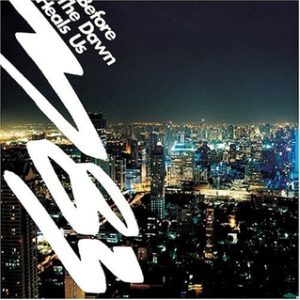 "*"  – 2:43
from Before the Dawn Heals Us (2005; Mute)
A reasonably short one from 2005, "*" combines the furious tempo of Before the Dawn Heals Us' lead single "Don't Save Us From the Flames" with the instrumental abstraction of some of its low-key ambient numbers. The combination makes it an unusual one, its position as one of Anthony Gonzalez's loudest and most relentless guitar-driven tracks while sidestepping pop song structure. It feels less like a celebration than a chaotic, heart-racing aftermath to something horrific or violent. It's a shock to the system, but in a much more enjoyable way.
---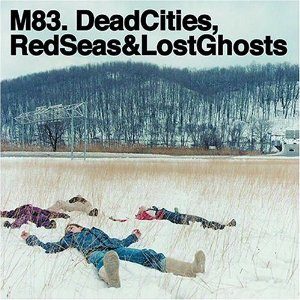 "Cyborg" – 3:48
from Dead Cities, Red Seas and Lost Ghosts (2003; Gooom)
The Kraftwerk-like opening melody, the power-on phase-in and lumbering mechanical beats that make up the first minute of "Cyborg" sound exactly like what you'd imagine a song titled "Cyborg" should. This is robot pop bound by a quirky concept and fairly simple techniques, but by 1:55 it changes entirely. In comes the distortion, the volume, the swell and the emotion. The backdrop of the song sounds the same, more or less, the robotic pulse continuing as has, but bigger synths and guitars transform an assembly line automaton into a more evolved being. The robot discovers he has a heart.
---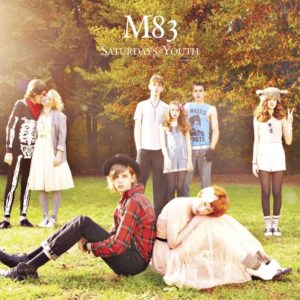 "Graveyard Girl" – 4:52
from Saturdays=Youth (2008; Mute)
This is, along with "Kim and Jessie," the other M83 track that sounds custom made for a coming-of-age soundtrack. In fact, there's even a soliloquy during its bridge, delivered as if written in a gloomy teenage girl's diary. And it's probably not a coincidence that the cover of the album its on, Saturdays=Youth, features a picture with a girl who's a dead ringer for Molly Ringwald. "Graveyard Girl," an homage to a teenage girl who romanticizes death, is Gonzalez's own take on "Pretty In Pink," only it's more like "Pretty In Black." Regardless, it's pop perfection.
---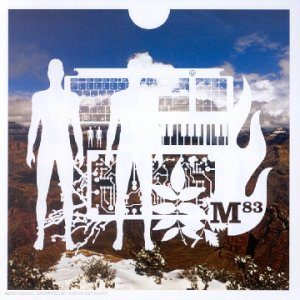 "Sitting" – 3:04
from M83 (2001; Gooom)
Here's a fun one. M83 would come to pursue bigger, more danceable singles in years to come, but the unintentionally ironically titled "Sitting" (try being still while this banger is on) is one of their earlier dancefloor flirtations. It's buzzy and dense and flashy, and its beat as compulsive as M83's come. It was coupled with "Slowly" as a single release in 2002, and though they're sort of complementary A-sides, they're also companion pieces that are similar in tone but differ in execution. This is the more visceral, body-moving flip to the midtempo pop 0f "Slowly," but they're both winners.
---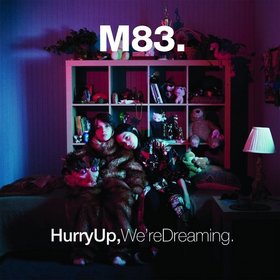 "Wait" – 5:43
from Hurry Up, We're Dreaming (2011; Mute)
So much of the best material on Hurry Up We're Dreaming comprises big, heroic pop songs (or synth-rock anthems, really), that it's easy to overlook the ballads. And there are a few really good ones, most notably "Wait." Gonzalez said in various interviews before the release of the album that it was inspired by Smashing Pumpkins' Mellon Collie and the Infinite Sadness, but what "Wait" really reminds me of is "Disarm," from Siamese Dream. It's an emotional acoustic number with gorgeous use of strings, and offers a breathtaking break between the big hooks.
---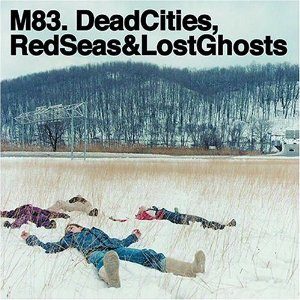 "America" – 3:06
from Dead Cities, Red Seas and Lost Ghosts (2003; Gooom)
Most of the tracks on M83's sophomore effort are somewhere between heady ambiance and shoegazer urgency, but only a few charge with the energy and angst of "America." M83 are rarely this tense and chaotic, the song's persistent, pounding beats and minor key synth surge a melodic backdrop to a series of dialogue samples that feels unsettling, even violent in a way. It wouldn't be confused with, say, a Pig Destroyer song under any circumstances. But it is searing and jagged in its approach, which showcases a side of M83 that isn't always so readily detectable. It's unsettled, itchy and seething, yet without sacrificing beauty or composition.
---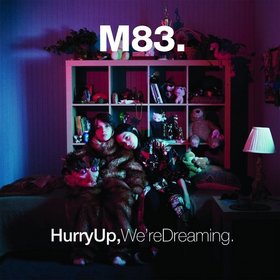 "Steve McQueen" – 3:49
from Hurry Up, We're Dreaming (2011; Mute)
Despite being released as a single, "Steve McQueen" never achieved the same commercial height as "Midnight City," and how could it? That song was made to be a hit. Still, this one is every bit as mesmerizing and triumphant, somewhere between new wave pop stunner and stadium rock anthem. "Steve McQueen" is essentially one climax after another, with pounding drums and twinkling keyboards set against a three-chord hook and training-montage lines like "Woke up stronger than ever!" M83 have their share of feel-awesome songs in their catalog, though this ranks somewhere near the top of those.
---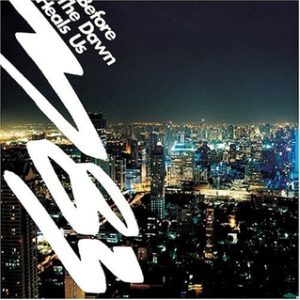 "Teen Angst"  – 5:03
from Before the Dawn Heals Us (2005; Mute)
Cut from the same cloth as "Don't Save Us From the Flames," "Teen Angst" is dreamier and more ethereal than its 2005 single counterpart, and less grisly once you get down to the lyrics, as well. But more than that song, this track feels like a bridge to M83's past work, pulsing on a bed of buzzing and beautiful synthesizers. The basics of vintage M83 are at the core of the song, but it's also a track that makes a leap toward the future of M83. It's everything great about M83 in one song: serenity, bombast and ambition. That it could sound at home on their earliest albums and their latest alike shows how true to the essence of the band it is.
---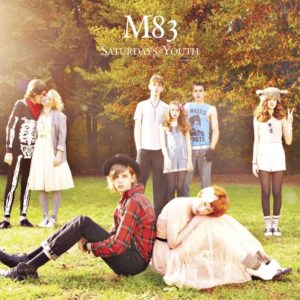 "Couleurs" – 8:35
from Saturdays=Youth (2008; Mute)
Though M83 is a band defined by their innovative and heavy use of synths, it's not quite right to say that dance music is what they do—not entirely. Still, when M83 commits to making a synth-heavy dance jam, they sure as hell go for it. "Couleurs" is maybe their best pure dance track, a nearly nine-minute exercise in post-punk sexiness and techno pulse. It comes across a bit like Joy Division mashed up with The Field, or The Knife gone shoegaze. It's basically all rise, which means it demands a certain amount of energy, but it's also a showstopper. And I mean that literally—M83 often close their live sets with this track firing on all cylinders.
---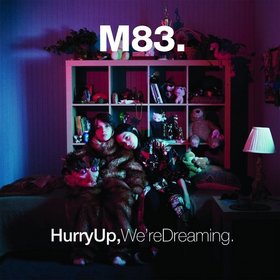 "Midnight City" – 4:03
from Hurry Up, We're Dreaming (2011; Mute)
We close with a selection from the same album where we began. I almost don't even need to explain why we end on "Midnight City." Once you hear that echoing vocal-cry hook, it explains itself. This is the exclamation point at the end of a long and poignant statement. In fact, just the title "Midnight City" seems like a two-word summary of M83's music, or at the very least what an M83-soundalike ringtone would be called. It's an encapsulation of all the romance, sublimity and beauty of Anthony Gonzalez's music in four minutes of danceable synth-pop grandeur, complete with the best saxophone solo of the past five years.
You might also like: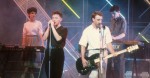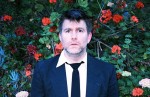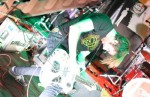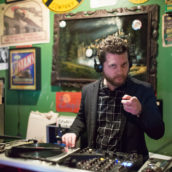 Jeff Terich
Jeff Terich is the founder and editor of Treble. He's been writing about music for 20 years and has been published at American Songwriter, Bandcamp Daily, Reverb, Spin, Stereogum, uDiscoverMusic, VinylMePlease and some others that he's forgetting right now. He's still not tired of it.