Siamese Dreaming: An essay on alternative rock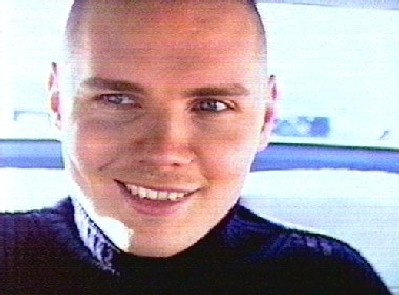 A few weeks before Christmas, my wife and I did something that, just a few years prior, we would have gone out of our way to avoid–we attended a concert organized and promoted by a commercial, alternative rock radio station. Prior to 2009, we had only attended one such show, a New Year's Eve event closing out 2003, headlined by Guided by Voices—a band, I should note, that I have never once heard on a commercial radio station. And while, at the time, a NYE GBV extravaganza seemed like a fun way to close the year, it lived up to every obnoxious radio station cliché in the book, from on-air talent barking about their frequency's superiority, to an endless barrage of t-shirts thrown at drunken revelers. All the while, the radio station, admittedly the best and most musically adventurous in town, wasn't about to trade in the tried-and-true Stone Temple Pilots or Red Hot Chili Peppers standards for a playlist rich in college radio diversity.
Yet just a couple months ago, I felt the unusual compulsion to pay real money to see some bands I liked in a local radio showcase, knowing ahead of time that I would still likely have to put up with the typical promotional nonsense that accompanies such performances. Headlined by Spoon, Phoenix and Vampire Weekend, the show was a refreshing change of pace when juxtaposed with alt-rock radio's rich history of festivals boasting performances by 311, The Used, The Long Beach Dub All Stars and local doofuses Slightly Stoopid. And, in spite of a few five-minute shpiels from the station's jocks, I can safely say it was worth going, if for no other reason than to see Phoenix, whose performance was passionate and lively well beyond the chic, cool image the French group exudes through their records.
It's enough to make me wonder if there's hope yet for the genre and medium commercially known as alternative rock. Where just ten years ago, Staind, Kid Rock and Linkin Park were on constant rotation on any station with a tagline boasting the "Home of the Rock," "The Cutting Edge," "(Insert City)'s True Alternative" or a "Revolution" of some sort, the same stations have transitioned to playing bands such as the aforementioned Phoenix, Spoon and Vampire Weekend, in addition to the likes of The Hold Steady, TV on the Radio, Metric and Arcade Fire. To some, this may not seem like that brave of a transition, and that's true to some degree; we're not likely to hear late period Talk Talk on a station like KROQ or Seattle's The End anytime soon. But for a medium fixated on grunge, post-grunge and proto-grunge, that's a considerably progressive transition.
I've spent enough of my life scanning playlists and absorbing hits to know that nothing has changed all that much. Many of the same stations that dropped "1901" into constant rotation are still playing Drowning Pool or whatever God-awful Muse single is soundtracking weeklong Worlds of Warcraft marathons. Still, it's fascinating to see an artist such as Spoon or Phoenix, who otherwise were an underground taste, upgraded to the point of being commercially viable on a mass scale. And it's even more fascinating to discover that there is, indeed, overlap between these audiences. The purest of D.I.Y. and indie rock fans may show resistance to the lumbering commercial beast we know as "alternative," but when you boil this trumped up bit of marketing (no worse an offender than "indie rock") down to its origins, it's simply nothing more than indie rock with an expense account.
In 2010, the word "alternative" doesn't really mean anything. It hasn't for a very long time. In fact, by the time your parents or your boss discovered the term, its definition has been rendered meaningless. There was once a short period of time, however, when a few clever publicists and marketing executives rallied behind it as a way of differentiating rock music that was new and youth-oriented from that which belonged to older, unhip generations. Its peak occurred during the transitional period between the late '80s and early '90s, when artists like R.E.M., U2, The Cure, New Order, Depeche Mode and, later on, Nirvana and Pearl Jam, rose to prominence. And most of them had independent roots, having been launched from labels such as I.R.S., Fiction, Mute, Factory or Sub Pop, later on making the leap to major label distribution. While most of these artists had similar backgrounds or stories, however, they each had a unique sound, which made the idea of an "alternative" all the more appealing.
Alt-rock arguably achieved its peak in the early '90s, when Nirvana became a household name. "Smells Like Teen Spirit" was not just a frequent radio staple, but an MTV favorite as well, and other power chord heroes like Smashing Pumpkins and Soundgarden were given their due shortly thereafter. Soon enough, every major label and its subsidiaries were signing whatever guitar-slinging indie rock or grunge band they came across, resulting in a very bizarre period that found numerous unlikely bands with big name contracts. Among those aligned with majors in the early '90s were bands such as Shudder to Think, Jawbox, Poster Children, Quicksand, Drive Like Jehu and Helmet, who, notably, earned a $1 million signing bonus. Yet, this unfortunately gave way to a less confusing and ultimately more annoying period in which milquetoast imitators such as Bush and Fretblanket picked up Nirvana's sloppy seconds and actually seemed to make a decent buck out of it (well, Bush did anyway). And if those bands weren't a tepid enough re-hash of grunge, Eve 6, Third Eye Blind and Matchbox 20 made damn sure to water it down even more.
By the mid-90s, alternative had gone from interesting new sub-genre to self-parody, and Courtney Love's drunken antics, Billy Corgan's bald head and the Gallagher Brothers' big mouths weren't helping the cause. Alternative rock had become the mainstream juggernaut it initially was the 'alternative' to, not to mention a cartoon. Interestingly enough, the most accurate summary of the alt-rock legacy comes directly from a cartoon. In The Simpsons episode "Homerpalooza," Smashing Pumpkins' Billy Corgan laments, "All we have is our music, our legions of fans, our millions of dollars and our youth." And of course, the follow-up suggestions by James Iha and Jimmy Chamberlin to shop for fur coats and walk-in humidors.
If there's one artist who represented the best and worst of alternative rock, it's Smashing Pumpkins. With Siamese Dream, Billy Corgan, Butch Vig and, occasionally, Corgan's bandmates created a work of unrivaled artistry. It's a dense and powerful statement, big on sound and songwriting, and an album that not only stands up to the best albums of the era, but the best albums of all time. And what's more, Corgan even poked fun at the idea of cynicism and manufactured angst in songs like "Cherub Rock," and more explicitly, "Bullet with Butterfly Wings," in which he wailed "Despite all my rage I am still just a rat in a cage." And yet, as time went on, Corgan became more and more indulgent, and the Pumpkins' ballads and epics became ever more ambitious and overblown while the singles became more generic, with seemingly no reconciliation between the two extremes. Unable to filter out his bad ideas, Corgan now instead hides behind garish gothic drama club costumes and a screech that manages to escalate higher into his nasal passages. He's also dating Jessica Simpson.
Billy Corgan isn't to blame for the perpetually shaky state of alternative rock, but ironically, as strong a point as he made against succumbing to its trappings, he couldn't prevent himself from becoming its poster boy. However, he's not the only artist to have made a point of looking beyond the limitations of alt-rock radio in his career. Gwen Stefani stepped away from No Doubt's Missing Persons-meets-Madness schtick when she went solo, and arguably kept her image and sound fresh as a result, regardless of whether it always worked. Weezer's Rivers Cuomo has done something similar, though to more baffling effect, having collaborated with Lil Wayne and titling the group's most recent, Jonas Brothers-like album Raditude. While Corgan raged against the machine (in a very non-punk way), Cuomo actually warmed up to it, becoming the new face of Auto-tune.
What Weezer and Smashing Pumpkins have both shown is that attempting to fight off the `alternative' tag can be just as disastrous as giving in to its most cliché tendencies. The fact of the matter is, both of these bands are responsible for a handful of the best and most enduring `alternative' albums, in spite of how silly it may be to call them that. The same goes for the likes of Nine Inch Nails, The Flaming Lips, The Breeders, Björk, Blur, PJ Harvey and, more universally, Radiohead. Yet, to a varying degree, these artists have transcended "alternative," simply by continuing to put out interesting music that endures, taking chances without abandoning the strengths that made them great in the first place. And that's essentially what separates the good artists from the great in any genre.
If I'm to be perfectly honest with myself, alternative rock was an important step toward my own personal interest in music. My brothers were my primary source of discovering music when I was younger, but my own quest continued with what I heard on the radio. I was a sponge for every agitated Gen X-er with a distortion pedal, for better or worse, and while I freely admit to having listened to some abysmal stuff at one point or another (like every other Southern California suburbanite I owned The Offspring's Smash), alt-rock radio introduced me to some remarkable artists. For some reason, 1993 and 1994 stand out as especially exciting years, in retrospect, as I heard the likes of Suede, The Afghan Whigs, Pavement, Catherine Wheel, Dinosaur Jr., Grant Lee Buffalo, Mazzy Star and, yes, The Smashing Pumpkins. It was only after discovering the myriad genres beyond alt-rock when I began to learn just how limiting it was. Still, when I hear Siamese Dream and The Downward Spiral, or early '00s singles by The Killers or Jimmy Eat World, it reminds me how powerful an indie rock formula can be when amplified to fill a stadium. Sometimes a good song is best left untouched, but with the right amount of polish and muscle, it can induce a rush of adrenaline like no other. Too bad this is the minority.
"Alternative rock" was never anything more than a targeted catch-all, and never had much to do with a particular scene or movement. But as a mainstream outlet for indie rockers with broader ambitions, it has borne some truly remarkable fruit. It's also the banner that flies over some of the worst music to have ever been recorded. As time marches on, however, the albums that made such a huge impact when I was younger, from the aforementioned Pumpkins and Nine Inch Nails albums, to Radiohead, Nirvana and Soundgarden, are the ones that still seem to get the most airtime today. That said, I don't need to hear "Spoonman" every day of the week (or any day, that song's pretty stupid come to think of it). In spite of having keeled over long ago, the dead horse of alternative rock has been continually flogged more than 20 years. Still, when a DJ plays a song like "1901" or "Written In Reverse" on the radio, it's proof that this steed can still take a breath now and then.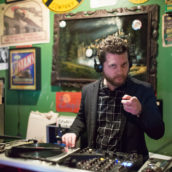 Jeff Terich
Jeff Terich is the founder and editor of Treble. He's been writing about music for 20 years and has been published at American Songwriter, Bandcamp Daily, Reverb, Spin, Stereogum, uDiscoverMusic, VinylMePlease and some others that he's forgetting right now. He's still not tired of it.