KEXP to play every Sub Pop catalog release for its 30th anniversary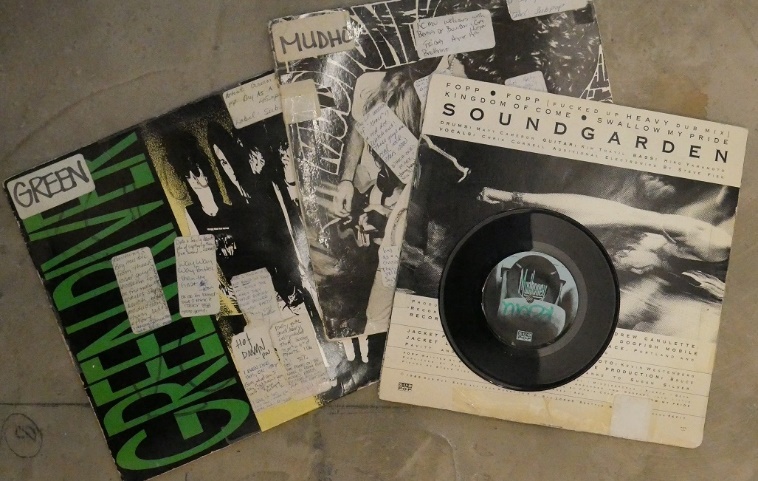 Radio station KEXP is celebrating the 30th anniversary of Sub Pop by playing all of the Seattle label's releases for the next five months. Starting from the beginning, KEXP will make its way through every release in Sub Pop's history, leading up to the label's 30th anniversary concert, SP30, on August 11 at Seattle's Alki Beach.
"This is going to be a really fun, completely self-inflicted pain in the ass," said KEXP's John Richards in a press release. "We'll have DJs playing Sub Pop songs an average of 8.3 times a day, 24-7 for the next 4 and a half months – each and every Sub Pop release in the original format whenever possible. Cassette, LP, 7-inch, you name it. It's going to be a total hassle, and totally worth it to celebrate our friends at Sub Pop."
The Sub Pop Count-Up, as the station is calling it, will begin on Monday, March 12 during the first weekday of its spring fundraising drive. Sub Pop's first release was technically in 1980, with the release of fanzine Subterranean Pop, followed by cassettes and compilations such as Sub Pop 100 before its official incorporation in 1988. The label's catalog over the years has included releases by Nirvana, Soundgarden, Mudhoney, TAD, The Postal Service, The Shins, Fleet Foxes, Band of Horses, Father John Misty and many others.
Recent Sub Pop releases include Moaning's self-titled debut, Iron and Wine's Beast Epic, Downtown Boys' Cost of Living, Shabazz Palaces' Quazarz LPs, The Bob's Burgers Music Album and the upcoming Hot Snakes LP, Jericho Sirens.