Silverbacks : Archive Material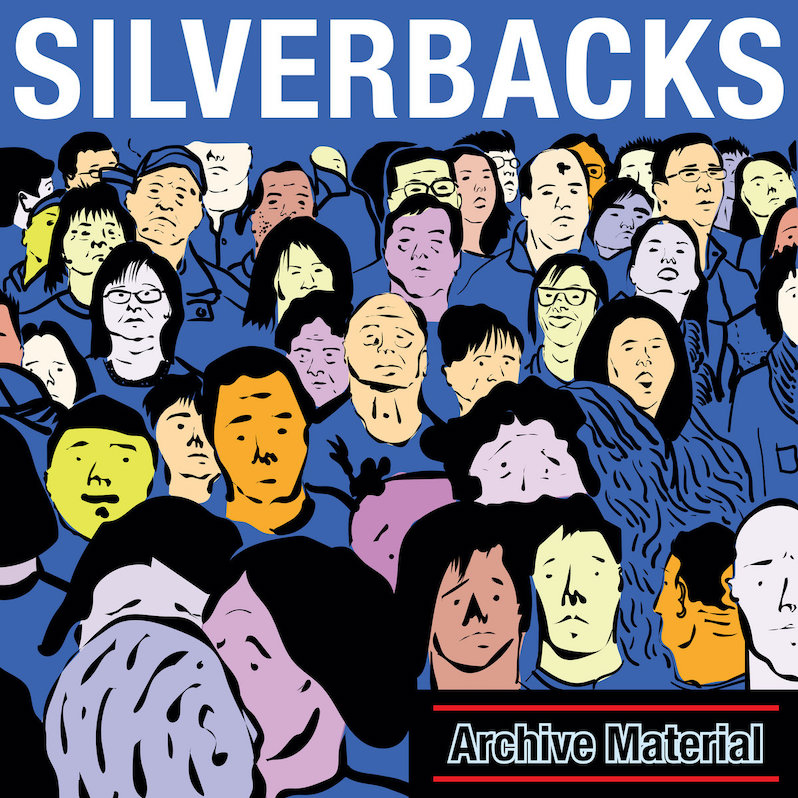 It would be difficult to deny Silverbacks as pure musicians. The Irish quintet's 2020 debut album, Fad, was an energetic collection of rock tunes with an on-and-off rhythmic ferocity—staccato basslines and gridwired, triple-lead guitar that introduced subtle complexity. Still, as deftly as the band played, Fad's sound is far from groundbreaking, and the project comes off as one-note. On Archive Material, Silverbacks take more risks. As lead vocalist and guitarist Daniel O'Kelly puts it: "We wanted to give this album more breathing room…the first album is fairly condensed. This one, we wanted to mess around a bit more."
The payoff is enormous. Archive Material finds all five band members—songwriter, guitarist and vocalist brothers Daniel and Kilian O'Kelly; bassist and vocalist Emma Hanlon; guitarist Peadar Kearney; and drummer Gary Wickham—pushing beyond the tight, wiry songwriting formula on Fad. The energy remains high while the brand breaks new ground, distilling the absurdity of modern media and bureaucracy into caustic, comic aphorisms and experimenting with disjointed songforms.
But despite its wide reach, Archive Material lacks pretensions. Its lyrics are far from didactic and always empathetic, even as they offer sharp commentary. "They Were Never Our People" examines the buildup of highway infrastructure in rural towns from both sides of the issue: "Fell prey to a bypass, and no one wants to know us anymore."
All the while, pressure mounts for those unaffected to "do something good and forget about the killings of the small towns," over guitars that screech and ricochet with characteristic precision. The free-associative "Recycle Culture" hints at hollow consumerism, while the angular "Econymo" offers perhaps the best distillation of Silverbacks' outlook on modern society: "The decline of western civilization, I read it on the back of a T-shirt." A band with this kind of gift for economy has no use for lengthy moral or political screeds.
The gloves really come off with the outstanding last two tracks. In the angry wake of "Recycle Culture" and "Economyo," "Nothing to Write Home About" dials down the intensity without compromising the groove, a wry love song that feels both unpredictable and fluid, those three twitchy guitars constantly rearranging. Closer "I'm Wild" is the album's biggest delight, Hanlon's vocals wending through the structural twists and turns—from airy pop to spacey psych to the full-on alien siren that closes it out. The band's goal of including more "Emma songs" on the next project is one worth keeping, but until then, Archive Material continues to offer rich rewards.
---
Label: Full Time Hobby
Year: 2022
---
Similar Albums:
Casey Burke
Casey is thinking about modern hip-hop and 70s rock. He's written for Grandma Sophia's Cookies, Brainchild, Plaze Music and WTJU.