Simian Mobile Disco : Unpatterns
You know that popular graphic with man's four evolutionary stages, from the monkey shape of Homo apriorius through Homo sapiens standing erect? It comes to mind when looking at the career arc of James Ford and James Shaw, they of Simian (!) Mobile Disco. They start with their essentially failed dance-rock band Simian, gather steam after their legendary Justice collab "We Are Your Friends" and subsequent Attack Decay Sustain Release album, change directions during their Temporary Pleasure/Delicacies period, and now rest at their new Wichita release Unpatterns.
You can hear and feel how the Simian Mobile Disco DNA has mutated since 2005; it's in there, sure, but the duo is far away from their origins. The acid soak of their early blogged singles, those home runs for which the two Jameses shed two bandmates, is mostly gone. They've even loosened their tight embrace of minimal house from Delicacies, with the exception of staccato closing track "Pareidolia." Working with respectable song lengths and mostly anonymous vocalists (instead of the cavalcade of stars on Temporary Pleasure), SMD here offer up twists on ecstatic house and spiraling neo-disco.
Unpatterns doesn't have huge hits in the making as Attack Decay Sustain Release did, but it does contain a similar packet of songs deserving separate yet equal praise. The best sounds on here quietly introduce and modulate vocal loops, handclaps, and high hats, looking back to the kind of club tracks that once migrated from Detroit to Manchester. "Seraphim," "Put Your Hands Together," "Interference"? Stuff like this is music from The Land That Time Forgot. What I wouldn't give to hear someone like Carl Craig give "I Waited for You" an extended workout.
What's left is uniformly good if maybe a bit bland. Songs such as "The Dream of the Fisherman's Wife" and "Your Love Ain't Fair" sound like they could fit into multiple dance subgenres, and therefore ultimately none. Simian Mobile Disco on Unpatterns somehow manage to prove there is such a thing as too much subtlety and nuance, which makes it all the more frustrating when you know they got the formula right just a few minutes prior.
Similar Albums:
Hercules and Love Affair – Hercules and Love Affair
Four Tet – There is Love in You
Pantha du Prince – Black Noise
Stream: Simian Mobile Disco – "Put Your Hands Together"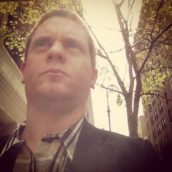 Adam Blyweiss
Adam Blyweiss is associate editor of Treble. A graphic designer and design teacher by trade, Adam has written about music since his 1990s college days and been published at MXDWN and e|i magazine. Based in Philadelphia, Adam has also DJ'd for terrestrial and streaming radio from WXPN and WKDU.