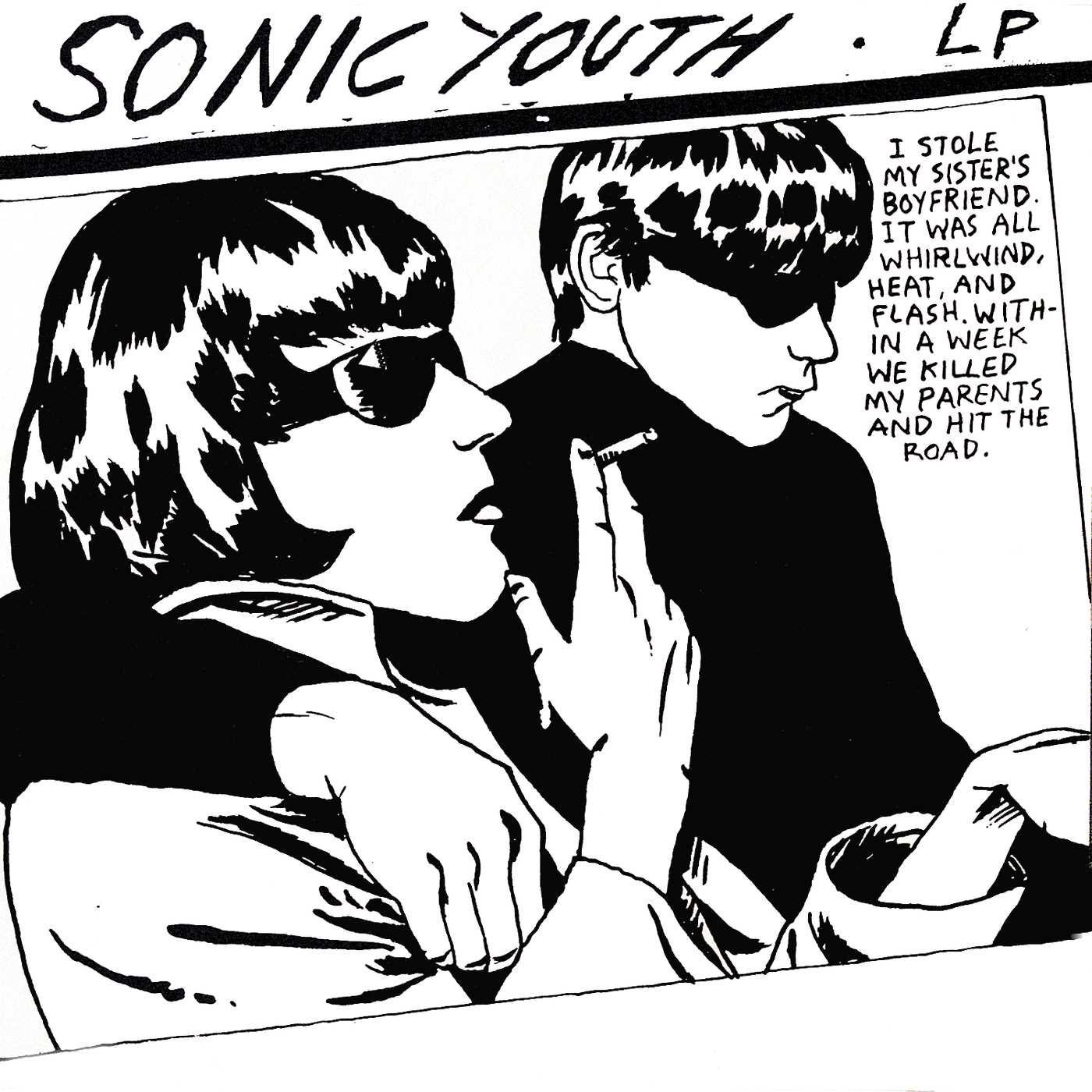 As long as there are majors and indies, there will be the fans that will despair when their beloved underground favorites enter the mainstream. It happened when Death Cab for Cutie left Barsuk for Atlantic; when Interpol left Matador (a major indie, if you think about it) for Capitol; when Nirvana left Sub Pop for Geffen. While not always a legitimate concern, the leap from indie to major will stir the greatest of emotions in your neighborhood music geek. However, if there was ever proof that the creativity and spark lies within the band and not their financial backing, it's Sonic Youth.
When Sonic Youth signed with Geffen records, they were indie darlings, uncompromising with their avant-noise sound, coming off of their masterful Daydream Nation. By the time Goo came out in 1990, some long-time fans were already criticizing the band, saying that they were straying too far from their avant garde roots, making music that was too "rocky." Listening to earlier Sonic Youth albums will reveal that their noise was rock, just in a different way than what we're normally accustomed to. But really, Goo wasn't too different from previous offerings like Sister or Bad Moon Rising. In fact there are no signs of major label meddling on Goo, just another superb Sonic Youth album.
Album opener "Dirty Boots," is a catchy song evoking old blues slang with dark, stuttering guitars and outstanding locomotive drumming by Steve Shelley. "Dirty Boots" then gives way to one of my favorite songs on the album: "Tunic (Song for Karen)." Written about Karen Carpenter, Kim Gordon sings in her singular disaffected way, taking the role of Carpenter as she says her friendly goodbyes while also saying "I feel like I'm disappearing, getting smaller every day." Always an articulate voice as a writer, Gordon nails the neurosis of eating disorders in "Tunic." It's a remarkable song that sends chills down my spine, and though Gordon may romanticize Karen Carpenter a bit too much, it is hauntingly cool like all of Gordon's best songs.
"Mary-Christ" is a giddy punk rock song about dating Jesus' mom (talk about mommy issues!). Thurston Moore's vocals are charmingly bratty sounding, but it's a bit of a throwaway track but it leads to one of Sonic Youth's best-known tracks. "Kool Thing" features Public Enemy's Chuck D (who released their own landmark album in 1990), who is just a little underused on the track. The song is supposedly about Gordon's disillusionment after interviewing LL Cool J for Spin magazine, it's a sly, cynical track on the machismo in music, particularly in rap. Gordon breathily asks "Kool Thing" if he's "going to liberate us girls from male, white, corporate oppression" against Chuck D's deep guttural sound bites; it's a stark contrast, but it's not quite the cultural breakthrough I want it to be. But I'll still be singing along to Gordon's chorus "I don't wanna, I don't think so."
"Mote" is a song that has some beautiful, shimmering moments, as guitarist Lee Ranaldo sings, "broken bottles shine like jewels" and the descriptor is apt for the album itself. The guitars are sharp and ragged, but there is a certain beauty to their complexity, therein lies the appeal of Sonic Youth. One particularly beautiful song is "Disappear." There is some really stunning guitar work here by Moore and Renaldo, creating a dense collage of noise that is Sonic Youth's trademark. "Mildred Pierce" is an abstract homage to the 1945 film staring Joan Crawford, which dissolves into an all-out freak out at the 1:39 mark that showcases more of a hardcore influence. Thankfully the freak-out is brief, making the song a nice over the top diversion.
While probably not Sonic Youth's best album (I wouldn't even attempt to name that one), Goo is still a great achievement in their career. There was no selling out on this album or any album after. There was no more structure on these songs than there were on Sister or Daydream Nation. What Goo proved was that it was possible for a band to be defiantly themselves and to not compromise their art for the sake of selling records. At the end of the day that's what matters the most, no matter the label.
Similar Albums/ Albums Influenced: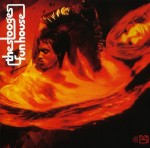 The Stooges – Fun House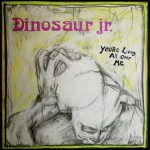 Dinosaur Jr. – You're Living All Over Me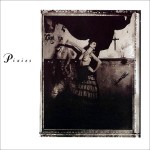 Pixies – Surfer Rosa