Soul Music: 10 Essential Albums of Faith
"Why should the devil have all the good tunes?" This quote's been attributed to everyone from Reverend Martin Luther King Jr. to Methodist Minister John Wesley, yet regardless of its source there's a truth to it that rings universal. Though Bart Simpson might have had a point when he suggested all the best bands are affiliated with Satan (as a longtime metalhead, I'm inclined to say this is mostly true), there are sometimes few things as powerful as an artist using their musical abilities to channel something mysterious and spiritual. Sometimes it comes in the form of a soulful gospel hymn, in others the transcendent and more intense sounds of spiritual jazz. Here, I've offered up 10 albums that showcase different perspectives on faith from a wide selection of artists from different genres and backgrounds, from apocalyptic dub reggae to Aretha Franklin singing her heart out in a church. I'm not a religious person or even really a believer, so the power in these albums, for me, doesn't come from reinforcing my own perspective. If anything, they challenge it, showing how the spiritual can be a source of inspiration for some truly stunning works of art. This could have been a much longer list, encompassing everything from Hindustani classical music to Jewish liturgical music, Al Green, Sufjan Stevens and even recent albums by Kanye West or Chance the Rapper. These 10 albums, however, should provide a good start for some spiritual healing.
---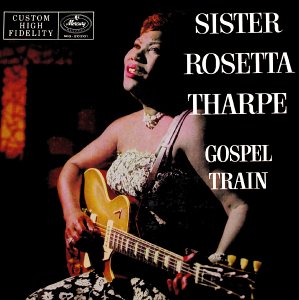 Sister Rosetta Tharpe – Gospel Train (1956)

Those seeking a prime example of music that can move the body as much it does the spirit need look no further than Sister Rosetta Tharpe. The gospel and R&B singer and guitar player brought some verve and electricity to hymns and spirituals throughout her career, with Gospel Train serving as one of her most vibrant and simply fun sets of pew-swinging standouts. Recorded with a backing band of jazz musicians, Gospel Train is one part traditional Black gospel to one part torch song to one part rock 'n' roll—Tharpe is frequently credited as helping to craft the sound we now know as early rock, releasing two full-length albums before Elvis Presley did. It's right there in opening track "Jericho," one of the most electrifying moments on the entire album, though Tharpe's rich and soulful vocal delivery turns tracks like "Two Little Fishes Five Loaves of Bread" and "I Shall Know Him" into moments of transcendence.
---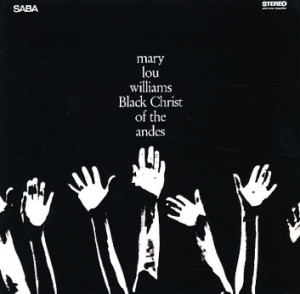 Mary Lou Williams – Black Christ of the Andes (1965)

Gospel jazz isn't necessarily so rare—Charles Mingus' "Wednesday Night Prayer Meeting" from 1960 captured a joyful noise better than most, and he wasn't even particularly known for making The Lord's music, per se. (Though you can't tell me that music like The Black Saint and The Sinner Lady doesn't reach a kind of spiritual transcendence in its own right.) But Mary Lou Williams balanced the two styles with a grace and fluidity that's on stunning display throughout Black Christ of the Andes. Williams had converted to Catholicism in the '50s, and spent nearly a decade out of the studio afterward, returning only to deliver this sublime set of jazz interspersed with choral pieces. The title (on reissues—initially it was a self-titled album) is a reference to St. Martin de Porres, a dark-skinned 17th century Peruvian brother known for being the patron saint of those seeking racial harmony. And thus, the marriage of religious tradition and soulful, upbeat jazz is a harmonious one, reaching its peak on numbers such as "Anima Christi" and "Praise the Lord," where the secular and the sacred find plenty of room to swing together.
---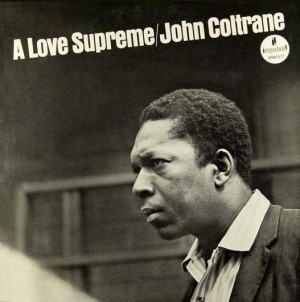 John Coltrane – A Love Supreme (1965)

The feeling of spiritual jazz is frequently more important than its literal message. The curious thing about instrumental music, even with the occasional spoken word elements—as A Love Supreme features, in a chanting of its title—is that its interpretation is generally left up to the one who hears it. But there's no mistaking the power and inspiration of A Love Supreme, John Coltrane's most celebrated album and purest expression of communicating with the divine. Released only two years before his untimely death, A Love Supreme is constantly aiming toward something higher, something greater. Coltrane's playing is alternately trance-like and intense, like the melodic equivalent of speaking in tongues. But the compositions above all are beautiful and masterful, the peak moment of a jazz master expressing the mysterious and ethereal through purely musical methods.
---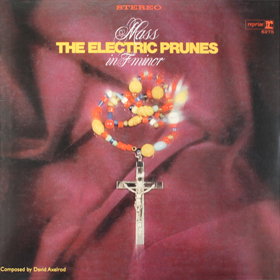 Electric Prunes – Mass in F Minor (1968)

One of the weirdest stylistic and thematic transformations in the archives of popular music, Mass in F Minor saw the transformation of a psychedelic garage rock band into a psychedelic garage rock band channeling the Holy Spirit. Following the muted success of previous album Underground, the band teamed up with legendary producer David Axelrod on the advice of their manager. What resulted was far weirder and arguably far less commercial than anything expected of the band up to that point—or really just about any rock band in the '60s. An actual mass sung in both Greek and Latin, Mass in F Minor puts sacred Catholic rites into the context of an orchestral psychedelic experience. The arrangements were a bit beyond some of the band members' capabilities, and some of the work was finished by studio musicians, but the end result—which belongs to Axelrod mostly—is a transcend and remarkably strange piece of hypercharged spirituality.
---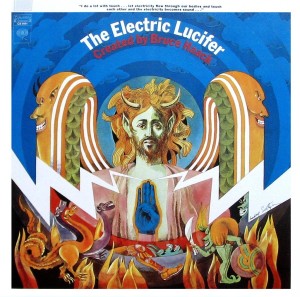 Bruce Haack – Electric Lucifer (1970)

The devil is typically more of a common motif in heavy metal than in electronic music, though few artists have depicted Lucifer in as compelling, and frankly bonkers, manner as Bruce Haack. A synthesizer wizard and musical genius—and occasional dabbler in peyote—who had previously made a name for himself through children's records, Haack took a stark turn on this 1970 concept album about Earth being caught up in the struggle between heaven and hell. A far cry from more traditional liturgical music, the narrative here is told through vocoders, early analog synthesizers and concepts such as "powerlove"—a force strong enough to bring redemption to both Lucifer and mankind. On paper it seems perhaps absurd; in practice it's much stranger, but the roots of contemporary artists such as Animal Collective and Black Moth Super Rainbow can be heard in its electronic experimentalism.
---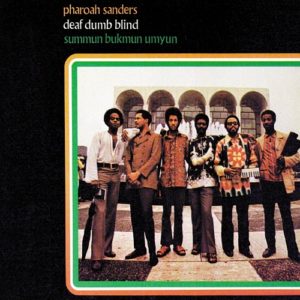 Pharoah Sanders – Deaf Dumb Blind (Summun Bukmun Umyun) (1970)

Pick one of any Pharoah Sanders albums released in the '60s and '70s and you'll hear the sound of the transcendent being broadcast through one man's saxophone. Sometimes it takes the form of ethereal cosmic transformation ("Astral Traveling"), sometimes it's a joyful prayer ("The Creator Has a Master Plan"), but it's invariably powerful and awe-inspiring. Deaf Dumb Blind, whose subtitle "Summun Bukmun Umyun" comes from verse 18 of Surat al-Baqarah in the Q'uran (and literally translates to "deaf dumb blind"), comprises two full sides of rich, hypnotic jazz informed as much by spiritual devotion as it is by the music of Africa. Sanders' band is in top form, carving out a dizzying and joyful groove while revealing that free jazz can carry a hopeful accessibility as much as it does raw expression and the human spirit. It doesn't sound like a prayer, necessarily, but it certainly feels in touch with a level of mystery and emotion that extends beyond the material.
---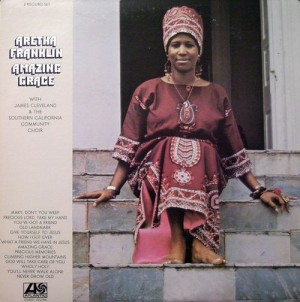 Aretha Franklin – Amazing Grace (1972)

Aretha Franklin grew up singing gospel in New Bethel Baptist Church in Detroit, where her father was minister, so speaking the language of the Holy Spirit came naturally to her well before she found herself on Atlantic Records. She had, however, previously released one set of traditional gospel on Checker, the appropriately titled Songs of Faith. Amazing Grace was born of similar source material but sung by an entirely different Franklin—one who wasn't just an incredible talent but a force of nature. Recorded at the New Missionary Baptist Church in Los Angeles, supposedly with Mick Jagger in attendance, Amazing Grace finds Franklin offering powerful invocation through some heavy and deeply moving renditions of traditional gospel hymns like her 10-minute take on "Amazing Grace," or her breathtaking delivery of the spiritual "Mary, Don't You Weep." Her father is also in attendance, offering between-song remarks, and she's backed by ringers like Bernard Purdie, Chuck Rainey and Cornell Dupree. But there's nothing here quite so moving as the sheer vocal power of Aretha Franklin herself.
---
Dadawah – Peace and Love (1974)

Nyabinghi rhythm is the sound of Rastafarian ceremony and worship—a hypnotic form of musical praise centered around hand drums. Musically, it shares a lot in common with roots reggae, but its overall effect is more mystical, more ethereal. Ras Michael has released more than two dozen albums, most of them invoking this spiritual ceremonial sound (including one recorded with Lee "Scratch" Perry at his famed Black Ark studio), but his one album released as Dadawah, Peace and Love, has taken on an almost mythical quality. That's due in part to it being out of print for a long time, and in part due to the curious nature of the music itself. It sounds ominous, apocalyptic, like Judgment Day with a bit of funk and a whole lot of reverb. But true to the name, Peace and Love is a message of love and freedom, a prayer that feels like a message from the beyond.
---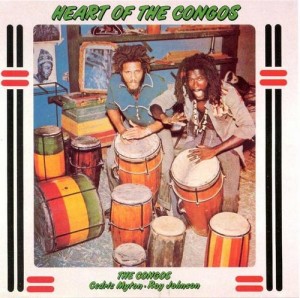 The Congos – Heart of the Congos (1977)

In sound, The Congos' debut album Heart of the Congos is defined by spacious, experimental dub textures courtesy of producer Lee "Scratch" Perry. In its lyrical themes, however, the Jamaican duo reach back to Old Testament fire-and-brimstone visions in depicting more immediate observations of hardships; "Fisherman" intertwines the narrative of a humble fisherman with invocations of Simon, Peter, James and John. "Open Up the Gate" is a knock at the Gates of Zion, "Ark of the Covenant" praises the miraculous, and "Sodom and Gomorrow" retells the story of apocalyptic destruction rained down upon the two kingdoms along the Jordan River. There's an intensity to the scriptural references on Heart of the Congos, one whose presence is second only to the powerful walls of sound built by its visionary architect producer.
---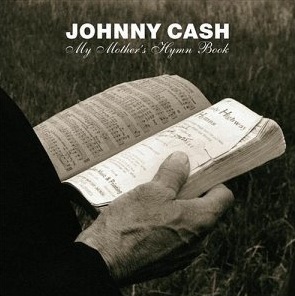 Johnny Cash – My Mother's Hymn Book (2004)

Johnny Cash recorded many albums of hymns and religious music throughout his career—in fact, the freedom to do so was one of the reasons he signed to Columbia Records. Faith defined his music as much as the rebellious outlaw spirit, and in 2000 he became the subject of a box set that divided his output into three overarching themes: Love/God/Murder. For as often as the "love" and "murder" aspects came to define Cash as an artist, however, the country legend's favorite recording was one that didn't actually see release during his lifetime. My Mother's Hymn Book was recorded around the same time as his American Recordings comeback, eventually released as part of the Unearthed box set in 2003 and later given standalone release in 2004. But there's a timelessness and accessibility to this music that speaks to Cash's uncanny ability to make a deeply personal faith into something universal. Featuring only his voice and guitar, it's an intimate and beautiful collection of songs Cash learned from his mother, and in some ways it's an album as much about tradition, family and nostalgia as it is about his Christian faith. Which, it should be noted, is by no means necessary to find this a moving and enjoyable set of music.
---
Support our Site—Subscribe to Our Patreon: Become one of our monthly patrons and help support an independent media resource while gaining access to exclusive content, shirts, playlists, mixtapes and more.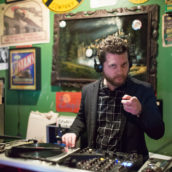 Jeff Terich
Jeff Terich is the founder and editor of Treble. He's been writing about music for 20 years and has been published at American Songwriter, Bandcamp Daily, Reverb, Spin, Stereogum, uDiscoverMusic, VinylMePlease and some others that he's forgetting right now. He's still not tired of it.