Spirit Adrift announce new album, Enlightened in Eternity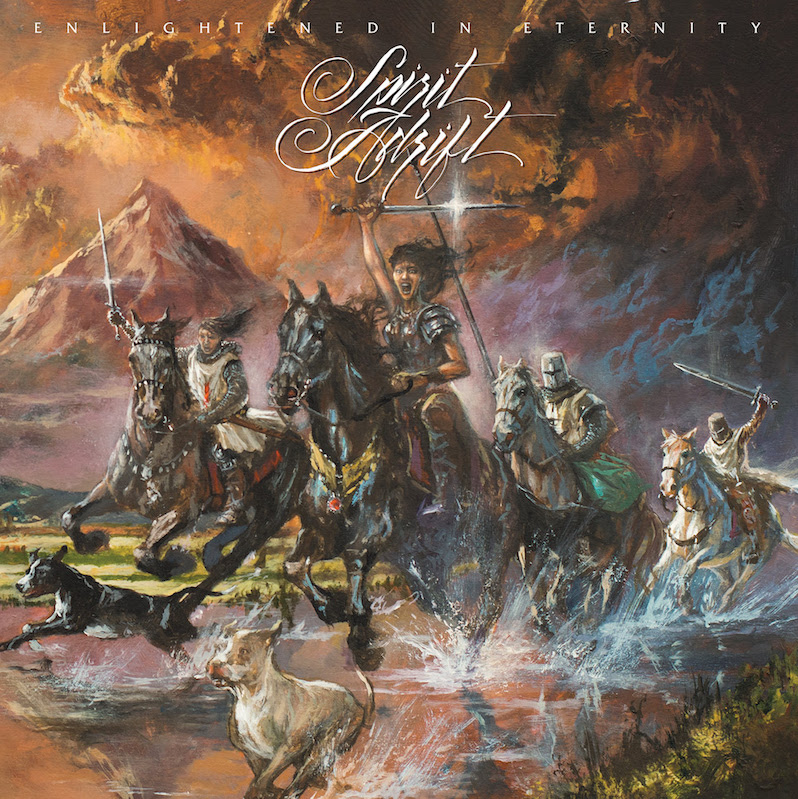 Spirit Adrift have announced a new album. On October 16, the group's fourth album, Enlightened in Eternity (still following the Morbid Angel-style titling conventions) will be released via 20 Buck Spin. Outside of the U.S., the album is being released through Century Media. The album's first single is titled "Harmony of the Spheres," which can be heard below. That's the album's artwork above.
The band's vocalist and songwriter Nate Garrett says of the album in a press release, "I wrote the songs on Enlightened In Eternity before my life fell apart, and from the beginning I set out to make this our most uplifting and empowering album. I'm glad I did that, because ironically enough, these songs helped me keep going when things got bad. I'm proud of the work Marcus put in, I'm proud of these songs, and I'm proud of how we navigated the entire experience. This is the most challenging record I've ever made, and it's my favorite record I've ever made. I hope it helps others the way it helped me."
Enlightened in Eternity follows last year's Divided by Darkness.
Spirit Adrift Enlightened in Eternity tracklist:
1. Ride into the Light
2. Astral Levitation
3. Cosmic Conquest
4. Screaming from Beyond
5. Harmony of the Spheres
6. Battle High
7. Stronger Than Your Pain
8. Reunited in the Void
Spirit Adrift's Divided by Darkness is on our list of the Top 25 Metal Albums of 2019. Read our interview with Spirit Adrift's Nate Garrett from last year.