Spirit of the Beehive announce new album, Entertainment, Death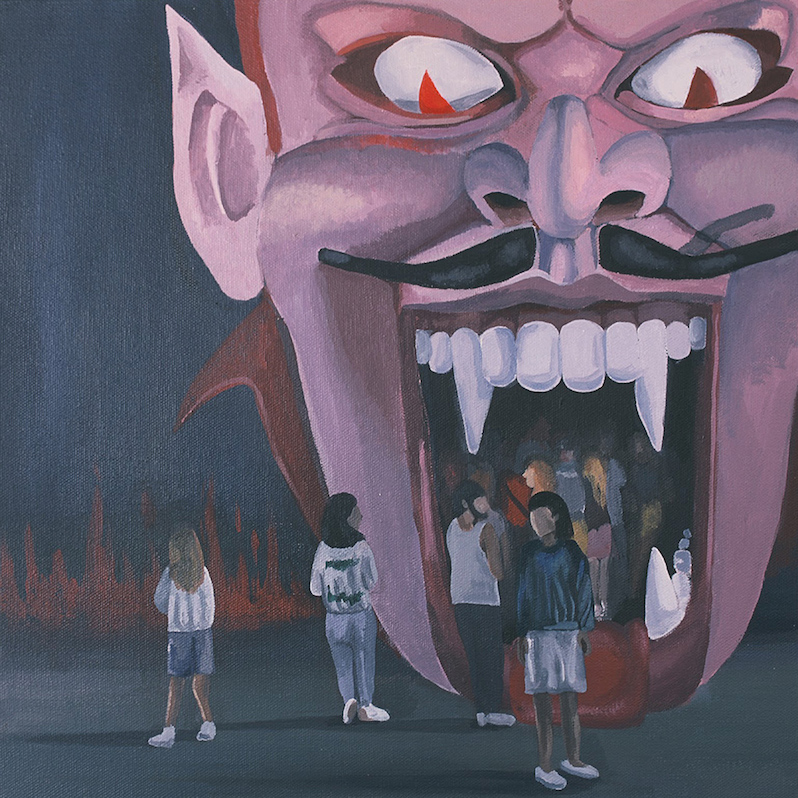 Spirit of the Beehive have announced a new album. On April 9, they'll release Entertainment, Death, their fourth album and first for Saddle Creek. That's the album's artwork above. The first track they've shared from the album is "There's Nothing You Can't Do." Check it out below.
The video for "There's Nothing You Can't Do" was directed by Ryan Schnackenberg and features '80s VHS aesthetics and a virtual reality motif to offer "insight into the struggle with addiction and its dueling realities," according to a press release.
Spirit of the Beehive Entertainment, Death tracklist:
1. Entertainment
2. There's Nothing You Can't Do
3. Wrong Circle
4. Bad Son
5. Give Up Your Live
6. Rapid and Complete Recovery
7. The Server Is Immersed
8. It Might Take Some Time
9. Wake Up (In Rotation)
10. I Suck The Devil's Cock
11. Death
Read our feature, Count My Sheep: An interview with Spirit of the Beehive.