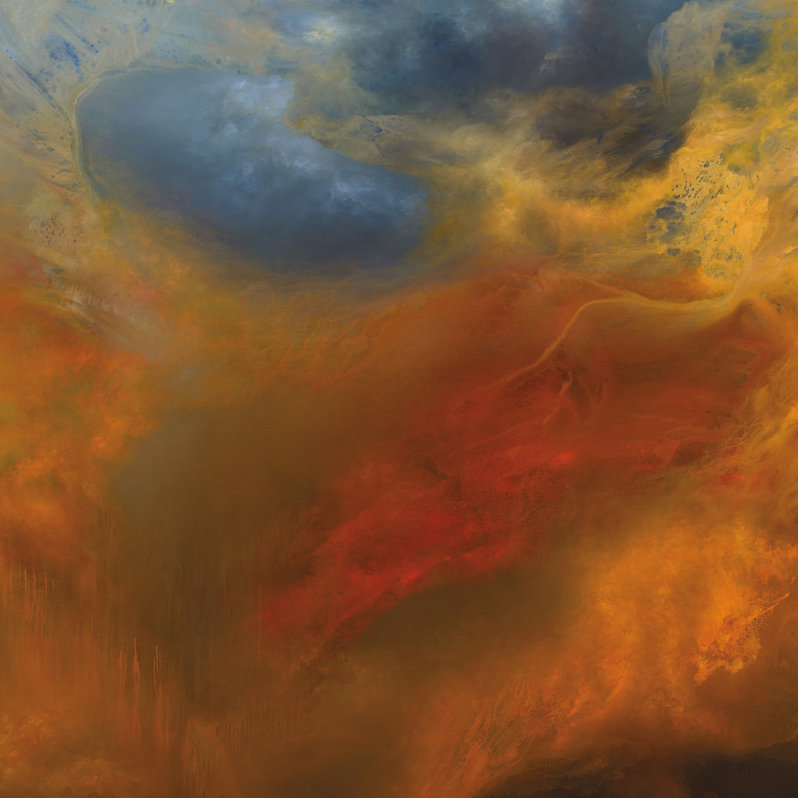 When albums truly embody the best aspects of their creator's intent, they can provide a transcendent listening experience. Sunn O))), since their inception in 1998, have worked within a realm of droning metal to produce works that challenge on every conceivable level. They're pioneers, explorers of both the brutal and ethereal boundaries of metal, and as such their new album Life Metal ruthlessly mocks, defames, and obliterates any concept of joyless and blackened depravity. It is instead, true to its titular intent, a miasma of creative fervor and energy.
"Between Sleipnir's Breaths" is the opening track of the album, and beyond its obliterating droning—the heights of which are so extreme that they sleep below the cosmos itself—is a delicate and at times romantic reimagining of the tenets of experimental metal. Every crushing chord, no matter how long it lingers here, is a trilobite of analog ether, through which every moment leaves behind a vapor, an air of satisfaction and earthen prominence.
The sheer corporeal scope of this album shouldn't come as a surprise. It was recorded with the legendary Steve Albini, dedicated to preserving the crisp pressure and scope of their actual sound. The results are exquisite. "Troubled Air" is an exchange of deep, lingering riffs that are accompanied by chirping and squealing reverb, accentuated by the occasional octave drop and sudden appearance of an interloping instrument. These aural accoutrements only embolden the sheer depth and sonic palette of Life Metal. "Aurora," in stark contrast, favors its rich, warm opening that oscillates into a ritual of unified harmonies that plumb abyssal depths with comparative vigor for Sunn O))). Through its own gravity defying cadences, it encompasses the listener with a bold treatise of warm blankets of sound.
Life Metal closes with the impressive "Novae" which features a startling amount of movement, with each guitar track bouncing between each speaker as if a spirit was possessing it, truly bringing the titular elements to bear. There is without a doubt an entity that governs the ethereal magic of sound that Sunn O))) has summoned here. If the track's own crushing metal gymnastics wasn't enough, longtime collaborator Hildur Guðnadóttir adds to the composition a bevy of textures with an electric cello. Describing the interplay between the cursed guitars of Sunn O))) and such a lovely instrument is nigh impossible, best heard to be understood. It fills in with its sullen warped procession all of the gaps that normally would be reserved for guitar weight. It's a masterful accomplishment.
The phrase "wall of sound" has been included too many times to count in reviews of Sunn O))) albums, but it's a cliché for a reason. The wall presented throughout Life Metal is a rich tapestry of organic sonic purity, and a bold new direction for an innovative duo that has done well to define themselves through the intensity of their sonic creations and deeply affecting vision.
---
Label: Southern Lord
Year: 2019
Buy this album at Turntable Lab
---
Similar Albums: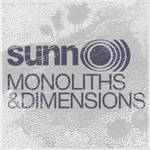 Sunn O))) – Monoliths and Dimensions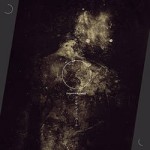 Ensemble Pearl – Ensemble Pearl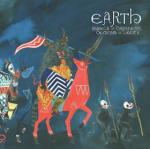 Earth – Angels of Darkness, Demons of Light II