Swallowed by a Wave: An interview with The Decemberists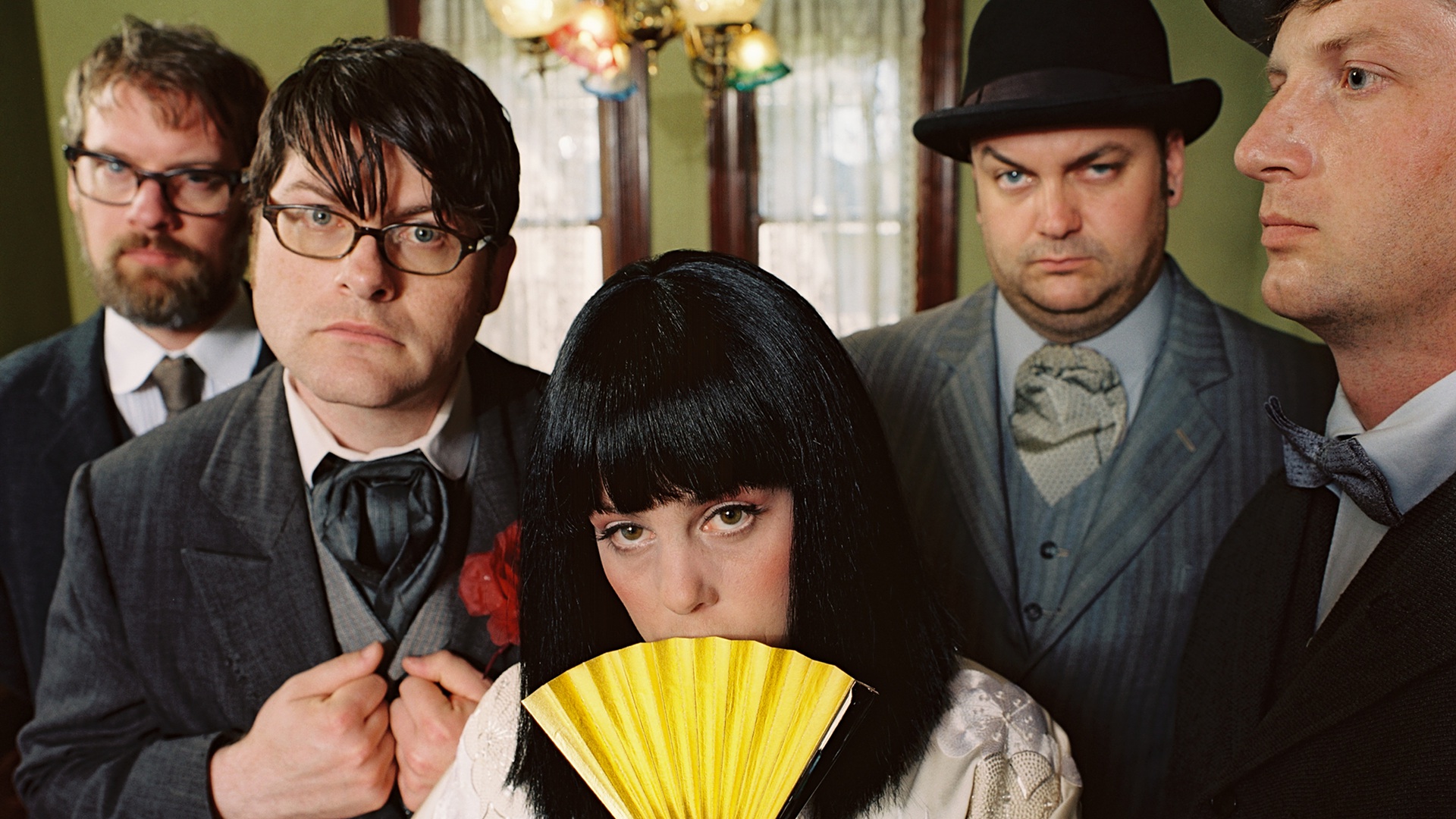 The Decemberists seem like an unlikely success story—mariner's revenge songs, woeful tales of Turkish prostitutes, hurdy gurdys, a large vocabulary and a penchant for Victorian literature—these aren't the sorts of things that you'd necessarily equate with what the kids might be listening to these days. And yet, the Portland group has gone, in just five years, from being humble, literate indie folksters to having sold out a national tour and signed to a major label, not to mention being critically acclaimed. All of this is merely window dressing to their newest, most compelling opus, The Crane Wife, the band's biggest album, both in conceptual majesty and in audience reach.
The Crane Wife is arguably the band's most ambitious release, not to mention one of the most ambitious debuts to be released by a major label in recent years. Though there are accessible, trademark Decemberists tracks like "O Valencia!" and "Yankee Bayonet," a good portion of the album is taken up by two ten-plus minute songs, "The Island" and "The Crane Wife part 1 and 2." These lengthy exercises in prog aren't the only curiosities to be heard on The Crane Wife. This album finds the band expanding into other new directions, as heard in the grungy "When the War Came" or the funky "The Perfect Crime #2." According to bassist Nate Query, however, experimenting with new sounds is standard practice for the band.
"We've always been a band that experimented and did things differently," Query says. "Colin brought (The Perfect Crime #2) to us, and it had more of a rhythmic approach, maybe more of a Talking Heads sounding song. We just ran with it. It was a departure from other stuff in the past. For our seasoned, dedicated listeners, it might be a bit jarring. There is a Perfect Crime #1, and that could end up being released. But it was brought to us, I quote, as a 'throwaway song.' It literally sounds like blues rock. We had so much fun rehearsing it, we decided to record it. But it's basically this big, 14-minute song."
The release of The Crane Wife finds the Portland-based group performing for their largest audience yet, which should be evident by their tens of thousands of MySpace friends and sold out 2,000 seat venues. This comes as a stark contrast to their early days, before Capitol or even Kill Rock Stars had taken interest in the band. Yet seeing the Decemberists on a larger stage shows a band that looks and sounds perfectly natural in such a large showcase.
"It's been a fairly quick rise, but it's been fairly gradual," Query says. "Over time, at each point, our live show developed and evolved. With this record, it's been a big adjustment, because there's a pretty complicated setup—lots of instrument switching, bigger stage show—you wouldn't be able to pull it off at a smaller venue. It just wouldn't fit. When you're playing for 75 people and jumping around a lot, it's not as effective a show as it would be in front of 2,000 people."
Before embarking on their most recent national tour, however, The Decemberists played a secret show in Portland, which, aside from a now infamous 30 minute Jefferson Airplane cover, saw the band playing an '80s favorite that Query, personally, found particularly entertaining.
"We did a secret show in Portland and did a cover of 'Your Love' by the Outfield," Query said. "Chris Funk started singing it with nonsense lyrics in falsetto. It turned out to be a really fun party, but I have to say, hearing Chris Funk sing in falsetto is hilarious."
From their costumed promo photos to their Carson Ellis illustrated cover art, The Decemberists have always been a band that displayed a strong visual aspect along with their music. Those who catch the band in the midst of their touring for The Crane Wife will be treated, not only to an impeccably dressed band, but to a large Japanese illustration backdrop, in addition to colorful hanging lamps, all adding to the theme of the folktale that inspired the album. Query says that visuals are just one more addition to the whole performance.
"I think it adds to the show," Query says. "With the music we play, it's nice to flesh it out and add to the visual of the show. And we also love to work with really great artists. For a record cover, we prefer to have some valuable art rather than have it be strictly utilitarian. And along the same lines, why should we just appear to be a bunch of greasy haired dudes on stage, when it's more fun to show a different side, or to tell a story."
With such a significant rise in popularity and a growing audience, any band runs the risk of losing some of the intimacy of their craft. The Decemberists may have traded in the closeness of their early bar shows, but have traded it in for something equally, if not more satisfying.
"There's an intimacy you get playing for 50 people, and you don't get to meet as many fans," Query says. "At the end of the show you don't just get to walk to the bar and talk to people. But I think we still feel a strong connection with the audience when we play.
"It's been a gradual enough adjustment that I think we're comfortable where we are."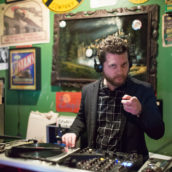 Jeff Terich
Jeff Terich is the founder and editor of Treble. He's been writing about music for 20 years and has been published at American Songwriter, Bandcamp Daily, Reverb, Spin, Stereogum, uDiscoverMusic, VinylMePlease and some others that he's forgetting right now. He's still not tired of it.